How to Create the Best Digital Menu Board Designs in 2022
A mouthwatering digital menu can be the difference between good sales and great sales. Here are all the tips you need to know to create a top-notch digital menu board.
WRITTEN BY: TelemetryTV, 05-26-2021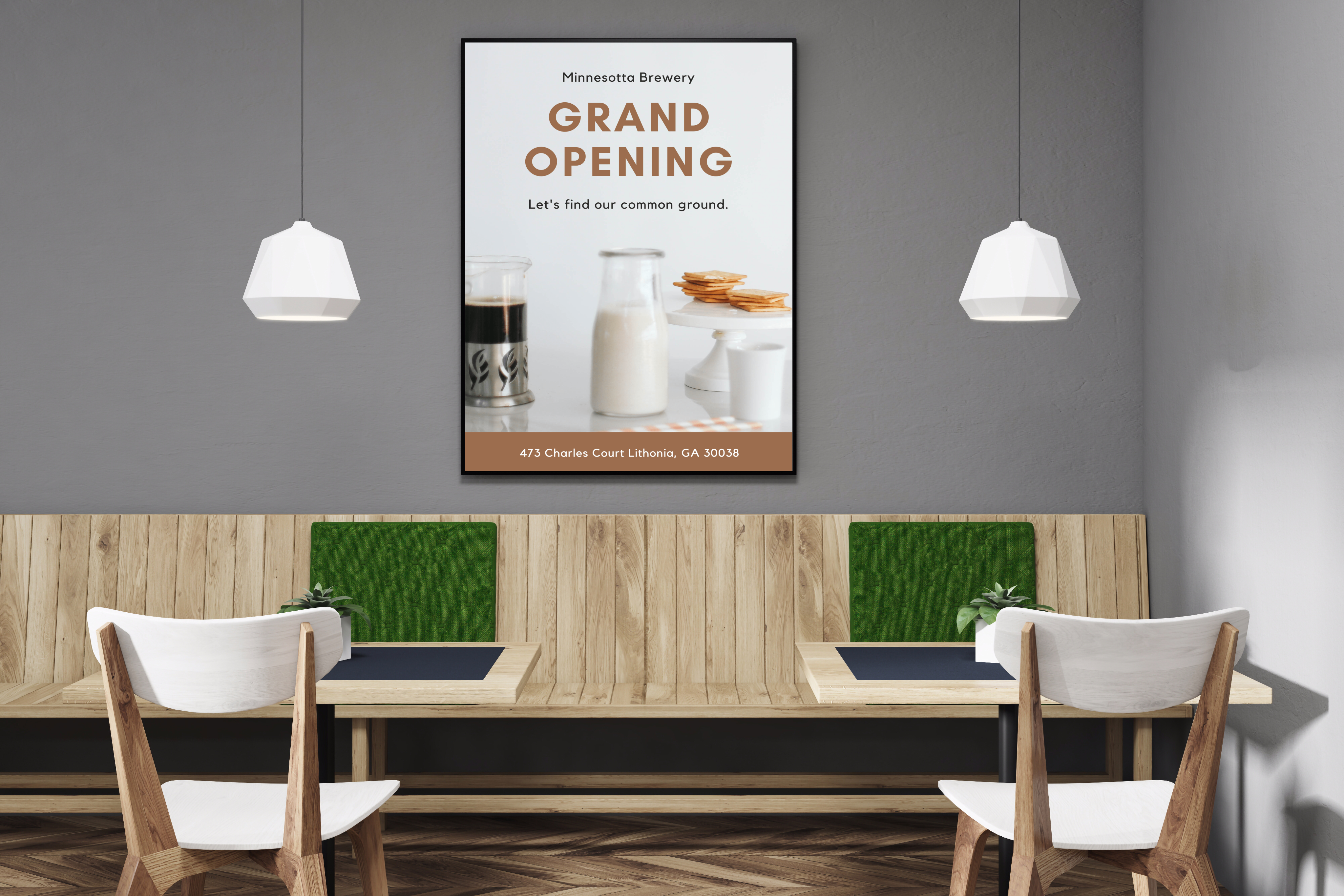 When you go into a restaurant these days—whether it be a fast-casual, QSR, or a casual dining establishment—chances are you'll see a digital menu board. It's quickly becoming the norm in the food-service industry.
And the reason is fairly simple: digital menu boards work. They offer a wide variety of benefits for restaurants both large and small, from boosted sales and cost savings to enhanced customer experiences.
With that said, let's discuss how digital menu boards—when designed and implemented correctly—can upgrade your restaurant for the better.
What is a digital menu?
Digital menus are any screens or displays that show off your restaurant's food items as well as any promotions, daily specials, etc.
Sometimes these are interactive digital menu stations like you'd order at in McDonald's. Other times they are iPads at a mom-and-pop owned restaurant. And sometimes they are simply non-interactive screens displaying menu options in a tantalizing, high-definition fashion.
The type of digital menu boards that make sense for your restaurant depends on several factors: budget, space, and of course what restaurant-boosting benefits you want to prioritize.
Leverage Your Screens To The Max
TelemetryTV is the only digital signage software you need to drive engagement, productivity and revenue for your business.
Learn More
Benefits of using digital menu boards
It's no secret that digital menu boards can be expensive compared to conventional options, especially for small restaurants that don't have a large budget. If you go the cheaper route (using touchscreen tablets), you could pay as little as a few hundred dollars to have a digital menu up and running. Or to have a network of digital menu boards installed, you could be looking at a few thousand dollars.
The good news is, research shows that digital menu boards quickly pay for themselves. In fact, over two-thirds of restaurantsrecoup their initial digital menu board investment within the first year-and-a-half of installation, thanks to increased sales and lower operational costs.
Here are some more of the numerous ways digital menus can drive your restaurants to new heights:
Upselling
Increasing brand presence
Updating menus on the fly and in real-time
Scheduling content playlists depending on the time of day (breakfast, lunch, dinner, late-night menu)
Showcasing special promotions and daily specials
Reducing dwell time
Letting customers visualize your food in high-definition
Displaying nutritional information
Collecting and highlighting top reviews or social media buzz
Offering loyalty programs to encourage repeat customers
How to design effective digital menu boards


1. Choose hardware that suits your restaurant's needs
Of course, if you want to set up a digital menu board in your restaurant, you'll need a high-quality screen and a digital signage media player.
When it comes to the type of screen you'll need, it depends largely on what kind of digital menu installation you want. Do you want digital menu boards above the counter to show off your food items in a visually appealing way? Then a large HD screen is probably the best choice. If you want a small installation at the point of purchase, a touchscreen tablet should be enough.
As for the digital signage player, you'll first need to decide what OS you want to use: i.e. Chrome, Apple, Android, or Windows. Each comes with its own benefits and drawbacks to consider. For more info on selecting the right digital signage player, visit our guide to the best media players for digital signage here.
2. Using the TelemetryTV digital menu app
Next, you need to pick the right digital signage software to manage, arrange, and power content to your screens. While you could pick free digital signage software, we advise against it. By paying a monthly subscription for digital signage software (comparable to a Netflix subscription in terms of price), you'll get loads of more features and a lot more ease of use.
Our TelemetryTV software comes built-in with a Digital Menu Board App that makes digital menu design and deployment much more manageable. Simply choose from one of our menu templates and then format it however you'd like.
3. Digital menu design principles and ideas
Designing content for digital menu boards is very similar to creating content for digital signage in general. Here are the tried-and-true design principles you should follow when creating digital menu content:
Don't go overboard with content—keep it clean and crisp
Use high contrast colors
Add motion and video when possible
Utilize CTAs to move customers to action
Make sure the menu layout is balanced
Consider how you will use your menu space—minimal is almost always better than jumbled
Create value propositions for customers—what can they gain from using your digital menu board?
Choose highly readable fonts
Let your food take center stage with pictures, but make sure it is an honest and realistic representation of your menu items
Getting started with TelemetryTV
Interested in discovering how TelemetryTV can help your restaurant boost its sales? Head over to our website and sign up for a free trial today, no credit card required.
Visual Communication. Everywhere.
Get started for free. No credit card required.