News
Best Digital Signage Players for 2022
With digital signage quickly increasing in popularity, more and more new hardware options are hitting the market. Here are the best digital signage players for 2022.
WRITTEN BY: Sarah Moonje, 02-14-2022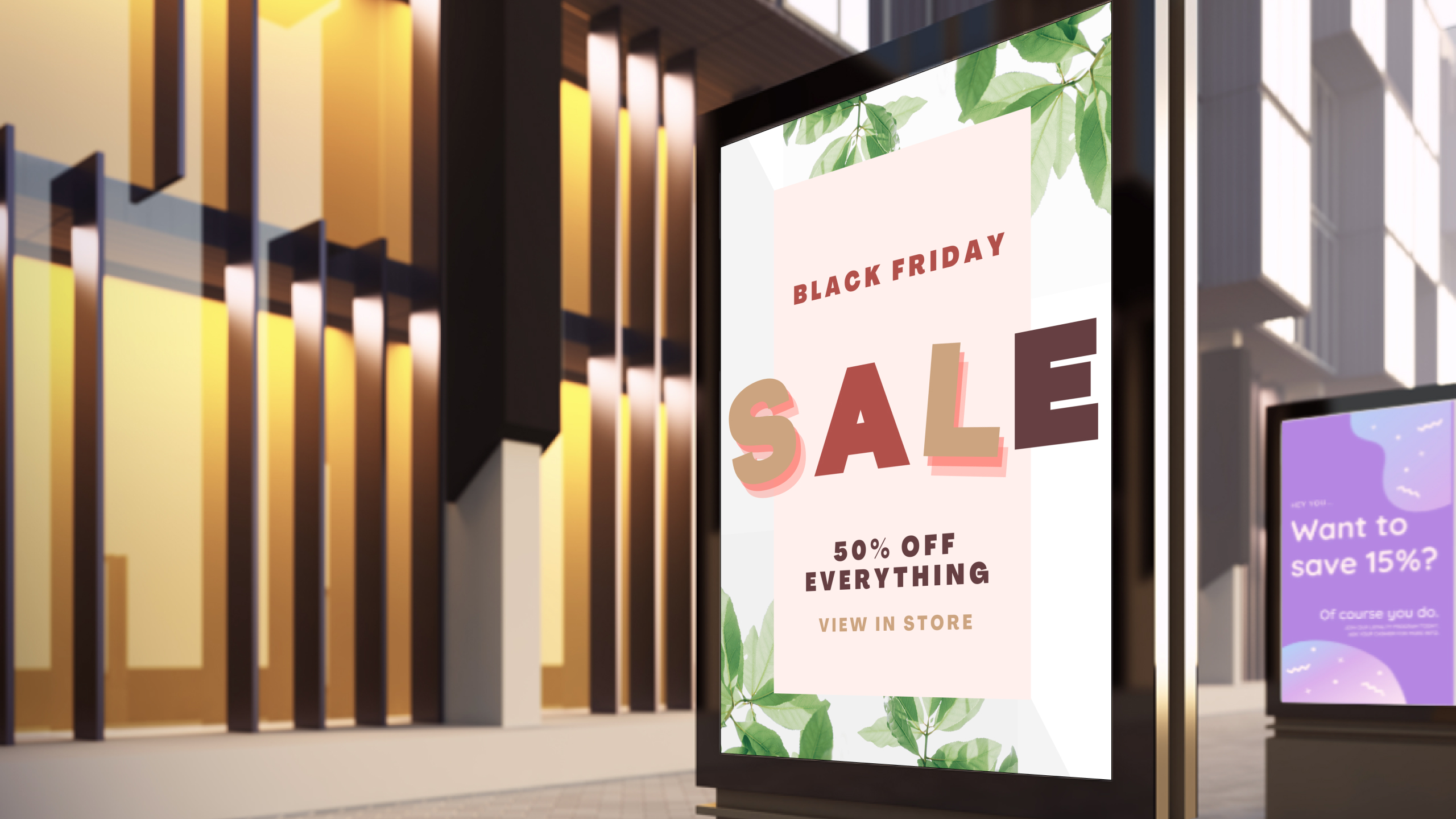 If you're just getting started with digital signage, the first thing you're going to need to do is invest in three key ingredients: a digital signage software solution, screens, and a media player for each display. But considering how rapidly digital signage tech is evolving, knowing how to discern which hardware options on the market are best isn't the easiest of tasks.
In this piece, we're going to help you find the absolute best digital signage players for 2022, from cheap plug-and-play devices that get the job done to tiny media boxes that possess enormous processing power. That way, you can spend less time painstakingly researching the ins and outs of digital signage hardware and more time focusing on what's important: the strategic deployment of your digital signage and all-important content creation.
With that said, here are our top choices for digital signage media players in 2022, based on a variety of different factors and priorities. If you need help choosing a screen as well, don't forget to head over to our comprehensive guide on the  top digital signage displays for 2022.
Update: With the release of our new TelemetryOS we are now recommending TelemetryOS devices as the primary choice for new digital signage deployments.
TelemetryOS is our proprietary operating system and the TelemetryTV media player is a secured, optimized and customized platform. TelemetryOS is easy to use, manage, and scale. This will be our primary platform going forward and will receive the most features and attention.
With TelemetryOS we have taken all of the best features from Chrome, Android, Windows and Linux and combined them into one digital signage platform. We believe TelemetryOS will be the most sophisticated digital signage platform on the market.
Key Features of TelemetryOS
Kiosk mode
Serial port commands
4k support
4 screen video wall support
USB provisioning
5 yr lifespan
$0 annual costs
Electron app build
Static IP
Remote management
Leverage Your Screens To The Max
TelemetryTV is the only digital signage software you need to drive engagement, productivity and revenue for your business.
Learn More


Best Chrome digital signage player: 
CTL Chromebox CBX2
Businesses looking for a Chrome OS digital signage player—and the extensive library of Google apps that it comes with—could do a lot worse than the CTL Chromebox CBX2. The CTL Chromebox CBX2 is a high-performance device for digital signage and our recommended device to deploy TelemetryTV on. The cost-effective solution also features 64GB of storage,  4GB DDR4 Memory and multiple USB ports.
Perhaps the best reason to buy the CBX2 for your digital signage though is the huge number of input options it comes with—including three USB 2.0 ports, three USB 3.0 ports, an HDMI port, and a USB C port.
When it comes to digital signage hardware the CBX2 is the top Chrome OS device on the market, coming in at around $259. Those seeking another—albeit less powerful—Chrome option should opt for the solid performing Asus Chromebox 3 (starting at $250).
Best Android digital signage player:
Ugoos AM6 Pro
The Ugoos AM6 Pro is easily rootable which enables recommended signage functionality making the Ugoos AM6 Pro a strong Android device option. The device for digital signage has high functionality such as automatic app updates and Kiosk mode.
This device has 32GB of capacity, 4GB RAM for faster performance and supports 4k. Dual-band Wifi with 2X2 MIMO means that this powerful device also features robust internet connectivity for Streaming.
Purchase the Ugoos AM6 Plus or Pro from Ugoos directly by submitting a Buyer's Request on their website. Alternatively, you may purchase through one of the resellers in their Where to Buy section.
Best for commercial use: 
Chromebox Commercial 2 

For businesses looking for a commercial-grade digital signage media player, the Chromebox Commercial 2 might be the top solution. The Chromebox Commercial 2, unlike the standard Chromebox, was designed to operate 24/7 without hiccups or significant wear and tear.
The box device is also extremely powerful. It can stream 4k video content seamlessly, and, it's a dual output player, which means it can power up to two displays at once. Most other digital signage players are only capable of pushing content to one screen, and one screen only, meaning you'll need digital signage player powering each display you have on your network.
For an inexpensive alternative, the Chromebox Mini is a good choice. A solid state, fanless Chromebox designed for 24/7 operation in challenging environments, this Chromebox is a great solution for inexpensive digital signage hardware deployment at scale in hostile environments. Be aware that it only supports 1080p screens.
Best for video walls: 
Intel NUC
Although the Intel NUC mini-PC is significantly pricier than the other options on this list, it also packs way more of a punch when it comes to processing power, which makes it the perfect piece of digital signage hardware to power a flashy video wall installation. Compared to other digital signage players, which are mostly limited to 1x3 video wall set-ups, the Intel NUC can power up to six digital signage displays at once.
And if money isn't an option, then the Intel NUC ($800+ depending on the model) is also a great all-around digital signage player—especially for businesses looking for a Windows OS media player.
Best Apple digital signage player: 
Mac mini
The Mac mini is an easy choice for the best digital signage player for all you Apple-heads out there. Although it comes in at a higher price ($500+) than many Chrome and Android options on the market, it's well worth the money if budget isn't a concern thanks to its high-performing nature.
Despite its super lightweight and tiny design, the Mac mini is quite powerful in comparison to many other digital signage players on the market. And thanks to its enormous processing power, the Mac mini is among the top in its class when it comes to streaming 4k video.
You can also load Windows or Linux onto the Mac mini if you're not too intrigued by the idea of running digital signage on Mac OS.
Best digital kiosk and touch screen player: 
Aopen C-Tile 22
Aopen's C-Tile 22 touchscreens are perfect for businesses in need of self-service digital kiosks that can handle applications such as check-ins, ticketing, wayfinding signage, digital menus boards, loyalty programs, and much more. The C-Tile 22 screens are powered by the commercial-grade Aopen Chromebox Mini, which means that they are able to operate for extended periods of time with ease.
Those looking to buy a digital signage touchscreen option on the consumer market should instead opt for an iPad. While they aren't the best when it comes to video playback or deploying at scale, for small digital signage uses, they are more than enough. They're also super easy to set-up and pair to your cloud-based digital signage solution.
Getting started
Need more help finding the right digital signage player? Check out our 6 top tips for evaluating the best digital signage media players.
Outside of purchasing the necessary digital signage hardware, getting started with digital signage is as simple as signing up for TelemetryTV's 14-day free trial.
Visual Communication. Everywhere.
Get started for free. No credit card required.