17 Free Tools for Creating Digital Signage Content
Creating amazing content doesn't have to be hard. In this guide, we'll look at the best free tools to create powerful content for your digital signage.
WRITTEN BY: TelemetryTV, 09-19-2019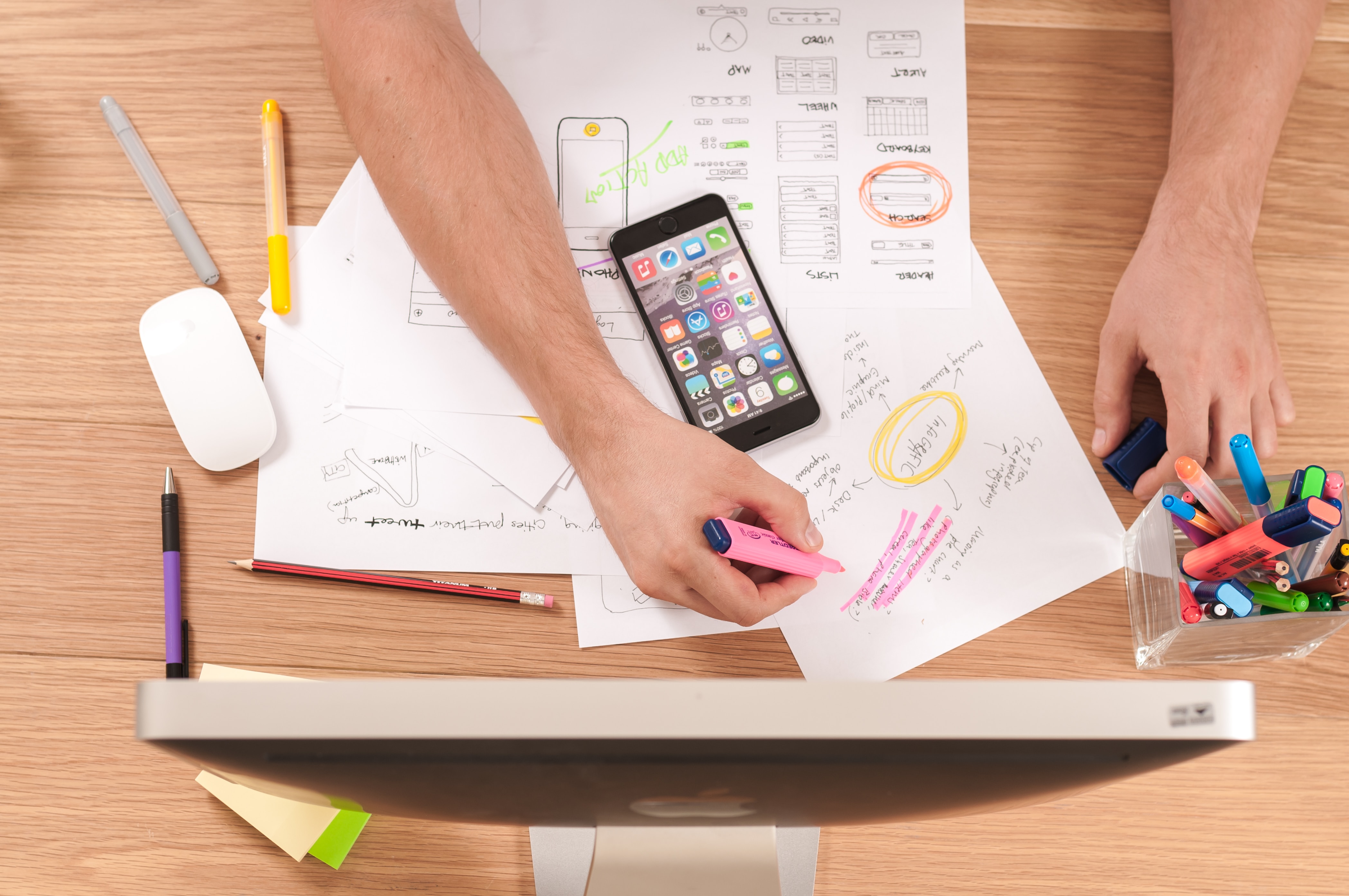 The quickest way to capture attention is by using high quality images and videos. Make sure your image resolution is always optimized for your digital signage displays and your videos are displaying in 1080p/4K.
There are a number of design tools that are widely available online and easy to use, allowing even the most novice users to start creating amazing digital signage content. We have separated these tools into categories so you can easily find what you're looking for.
Image Creation Tools
Video Creation Tools
Infographic Creation Tools
Presentation Creation Tools
Tips for getting the most out of your digital signage content
Update:
We've officially launched the free TelemetryTV desktop app. Built for remote teams, the new app makes it easy for employers to keep remote teams in the loop with critical updates, dashboards, announcements, and live streams via their desktop computer. Get started for free here.


Image Creation Tools

1. Canva
Canva is a tool that "enables anyone to become a designer." Free to use and popular among designers and non-designers alike, Canva's features are great for creating digital signage content:
A wide choice of templates
Easy to use drag and drop content manager
Users can upload their own content
100s of free backgrounds, shapes, lines, frames, icons, stock photos, illustrations and more
Canva is great for creating fresh and appealing branded content quickly.
Leverage Your Screens To The Max
TelemetryTV is the only digital signage software you need to drive engagement, productivity and revenue for your business.
Learn More


2. Adobe Express
Adobe Express is a free software which lets you easily and quickly combine images, text and even video content to create the best digital signage content.
3. BeFunky Graphic Designer
If you're looking for an easy program to create collages and other photos, BeFunky Graphic Designer is a great choice. You can also make cards, banners, brochures, and posters with this content creation software.
4. Fotor
Fotor allows you to do photo editing, add photo effects, and image retouching when creating digital signage content. Try the templates and tools from Fotor to make graphic design easy.
5. Pixlr
Pixlr is an app we often use for content creation, it includes:
A quick tool for adding filters

Pixlr Express, which includes more image editing

The full Pixlr Editor, which has many of the same functions as professional image editing software like Photoshop
Video Creation Tools
6. Animaker
Animaker offers the tools needed to create a studio level animated video without the hefty price tag. You can create multiple video types including explainer videos, whiteboard videos, and even infographic videos.
7. iMovie
iMovie is one of the best free content creation tools you can use for digital signage if you're using iOS or MacOS. iMovie makes it easy to create and share videos.
8. RawShorts
RawShorts is a drag and drop video editor designed to make it easy to create animated and explainer videos. It includes templates for many industries which users can select and customize. And it's easy to add other media, transitions and audio to your video.


9. VideoShop
VideoShop lets you add music, sound effects and voice overs to your videos. You can also combine and edit clips, and add filters and transitions which makes it to use when creating digital signage content.


Infographic Creation Tools
10. Easel.ly
Easel.ly is a great app for making infographics by using pre-made templates, this software allows you to add photos, images, and charts. The free version gives you access to 10 templates, but you'll get hundreds more with a paid plan.
11. Infogram
If you're looking for interactive visual content creation tools, Infogram is worth a try. In the free version, you get access to 37 types of interactive infographics plus 13 types of maps, and you can use drag and drop to create a stunning infographic.
12. Venngage
Venngage allows users to easily create infographics via a three-step process.
Choose a template,
Add elements, and finally,
Customize your design
13. Visme
If you want to get started with infographics, Visme is a great option. It includes several templates, charts and widgets that you can use to create your infographic. Upgrading offers an even wider range, and additional organizational features.
Presentation Creation Tools


14. Google Slides App
TelemetryTV's integrated Google Slides app makes this free cloud-based program a good option. Create digital menu boards, graphics to announce special events, or celebrate a teacher who has gone above and beyond. These slides can be updated and the changes will display on your signage in real time.
15. Emaze


Emaze is an online presentation tool, with templates for design, business and education in a variety of categories. Just choose a template and start editing, and you'll soon have an attractive presentation. You can also create other visual content, as well as websites, with this software.
16. Prezi
Prezi offers presentation design for non-designers, letting you get started quickly with templates relating to different niches. This fast content creation software also makes it easy to change how you navigate through a presentation based on your audience. And it provides stats on audience interaction. The free version has some limitations.
17. Slides
Slides is a browser-based presentation tool that offers a live presentation mode. It includes vertical slides, and lets you create private slide decks by default. And it includes the ability to embed presentations, and to get data on viewer activity.
Digital signage content creation tips
Acknowledge your audience
Digital signage is very easy to customize. That means you can cater content to your audience depending on their location and age group with little to no effort. Employee recognition has been linked to better morale, productivity and retention, so if you're using digital signage for internal communications, create content that recognizes team members who go above and beyond or have something to celebrate. A simple Teacher of the Month award or a happy birthday message can go a long way.
Localize
If you have several displays across the city, create content that's unique to each location, both in terms of graphics and text, to avoid a generic feel. Consider using your organizations colours to tie all of the displays together.
Context
When developing your content, think about the screen it'll be displayed on. Where is the screen located? Who will be looking at it? What will they be doing while they look at it? The answers to these questions will determine the length and substance of your content.
Content that is text-heavy and takes more than a few seconds to read is best reserved for common areas or waiting areas. Leave shorter content for high traffic areas, like hallways. Content may be king, but when it comes to digital signage, context is crucial, too.
Leverage social apps
Integrate your favorite social apps into your signage, display your organization's social feeds and keep your audience engaged in your content.
Keep it fresh
Your biggest advantage is your ability to display dynamic digital signage content—videos, animations, RSS feeds—because it captures the attention of viewers, keeps them interested, and sticks with them. Your audience is ten times more likely to engage with dynamic content than static messages. Lucky for you, TelemetryTV offers various custom apps and our library of hundreds of stock backgrounds including
Photography

Animated Illustrations

Videos
How to get started
As you can see, creating awesome digital signage content is a must if you want to get the most out of your digital signage displays. It'll put you one step ahead of the pack, no matter the industry.
Need a top-of-the-line digital signage content management system (CMS)? Sign-up to TelemetryTV's cloud-based solution today for a 14-day free trial.
Visual Communication. Everywhere.
Get started for free. No credit card required.