Cloud Digital Signage CMS for Quick Service Restaurant Chains
Manage your digital menu boards and signage remotely across all your locations.
Trusted by Global QSR Chains & Local Cafés
Digital Signage Software that Reduces
Your Restaurant Operating Costs
Leverage TelemetryTV and the cloud to automate workflows at scale, like managing your menu prices across locations, content updates, or content expiry.
Manage Your Digital Menus and Screens Across 100s of Locations
Create Menu Boards With Ease

Upload your own menu boards, build them with our Menu app, use our Canva integration, or design a dynamic menu board with our Git integration, SDK, and JS libraries.

Enjoy Remote Management & Offline Playback

With TelemetryTV, you can remotely update menus across all your locations via the cloud and cache content onto the devices, so they work offline.

Capture Attention With Engaging Video Walls

Connect multiple displays to your media player and use our Zones feature to create a video wall that shows one cohesive canvas or multiple content zones.
Keep Content On-Brand, Always Fresh, and Interactive
Enforce Brand Compliant Content

Share brand-compliant content assets via folders, create templates, and set approval requirements for user-based content changes.

Deliver Fresh and Targeted Content

Programmatically deliver targeted content to each location via the TelemetryTV API. Auto-remove expired special offers from your playlist with user-defined expiration dates.

Automate costly services with interactive kiosks

Let your guests order from your menu via an interactive kiosk.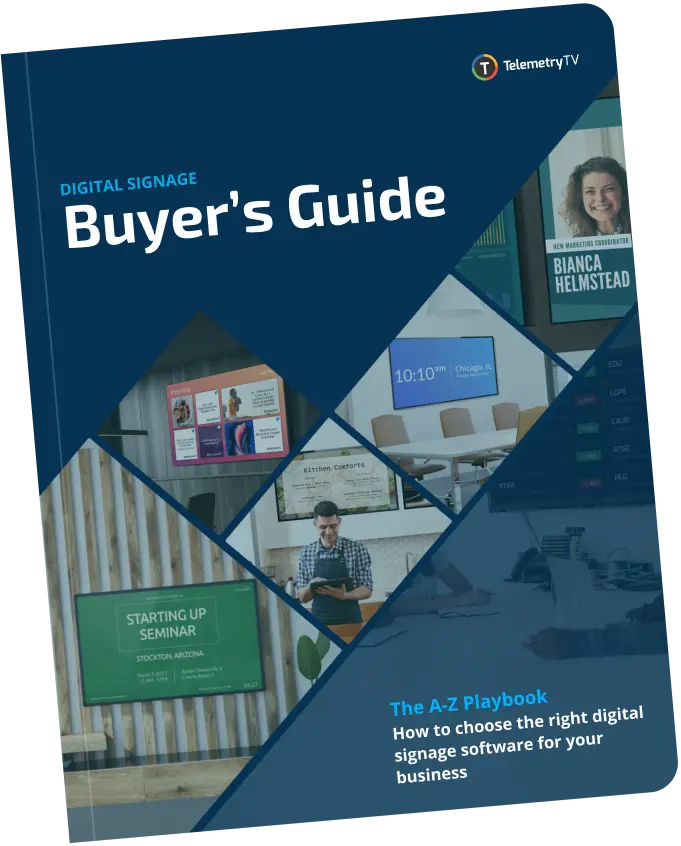 Digital Signage
Buyer's Guide
Manage Your Signage Display Network at Scale
Save Time on Deployment and Maintenance

TelemetryTV is hardware agnostic- download our media player app for TelemetryOS, Android, Windows, ChromeOS, or Linux. Provision and deploy 1,000s of devices easily using the robust device management capabilities of TelemetryTV.

Monitor & Manage Network Health in Real-Time

Monitor devices and network health in real time. Get instant notifications to your email in case of issues or pipe out device data to Amazon Kinesis Firehouse to analyze error logs to fix them remotely.

Leverage Robust Diagnostic Tools

Use TelemetyTV's comprehensive debugging and diagnostics tools to identify issues in the field and resolve them remotely.
Enterprise-Grade Security, Stability, and Support
Keep Your Data Safe and Secure

TelemetryTV complies with the highest security standards: AICPA and GDPR. Our platform's data residency zones span worldwide, helping you meet your data sovereignty requirements and performance goals.

Ensure Premium Playback Performance

Play no-lag high-resolution video with offline support that uses TelemetryTV's advanced encoding and caching technology.

Access Our Award-Winning Support Team

Get professional help from the support team, recognized as a 'Leader in Customer Support' by top review sites, including G2 Crowd and Capterra.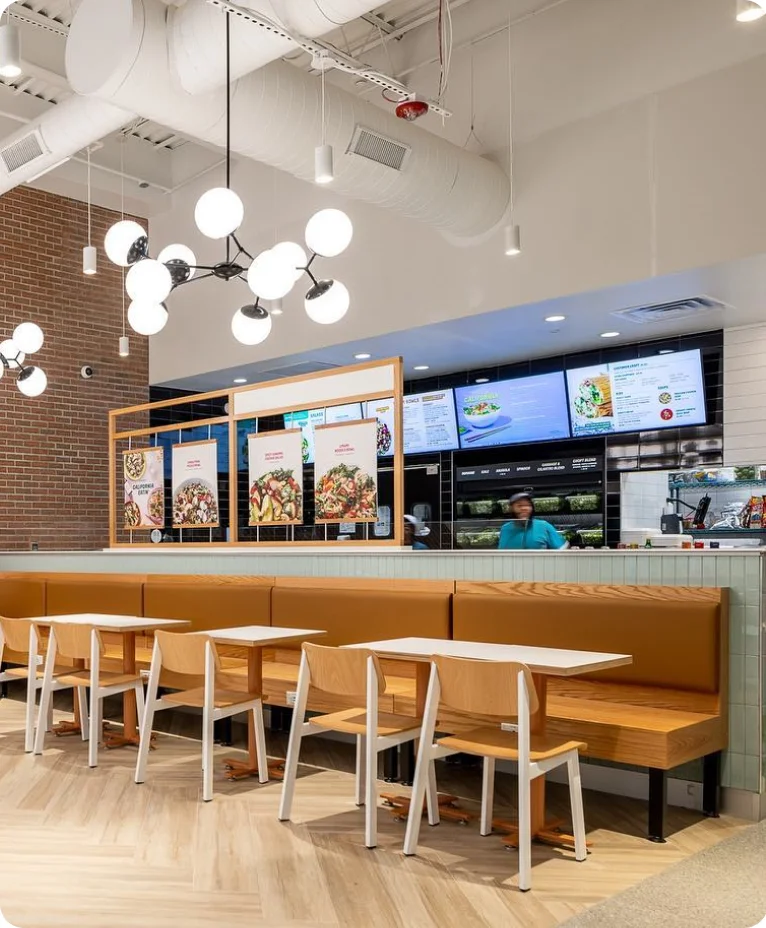 TelemeWe are able to deploy and provision digital displays in half the time with TelemetryTV, but the real win is all the time saved in the day-to-day maintenance of our signage. —Kawsu Sillah, Senior Manager of IT at Founders Table Restaurant Group
Features that QSR Chains, Coffee Shops, and Bars Love
Programs for Large Projects

Enjoy our complimentary POC programs; get expert help with deployment and migration planning.

70+ Turn-Key Apps

Choose from our growing list of apps that save you time for creating engaging content.

Group Permissions

Distribute specific permissions that limit what features and folders your users can access.

Intelligent Media Folders

Programmatically select video and image content based on device location, playlist/device tags, etc.

HTML Overlays

Display persistent cross-page content on your screens (e.g., logos, delivery contacts, etc.).

Webapps based on JS/HTML

Improve the guest experience by creating custom apps with self-service functionality and more.
Item 1 of 2
Digital Signage Content Ideas
Display digital menu boards
Item 1 of 10
Getting started is easy
At TelemetryTV, you can easily deploy 10 or 1000s of devices.
Go Further with Digital Signage
People Love TelemetryTV
TelemetryTV's content & device management makes managing and deploying digital signage systems easier than ever before.