Gaming & Casino Digital Signage Software
Drive revenue by delivering personalized experiences and promos to your casinos or slot machine locations.
Powering 1,000s of Endpoints in the Gaming Industry
Digital Signage Solution Built for Scale
Deliver highly-engaging content remotely to 100s of your screens in just a few clicks while easily maintaining and scaling your casino's signage network.
Grab Guest Attention With Videos
Display Personalized Content At Scale

Deliver content programmatically via the TelemetryTV API to your displays based on device location, day, time, events, or other custom rule sets.

Stream Video Feeds to Screens

Stream media on your displays based on widely used web protocols like IPTV multicast, UDP, RTP, MMSH, and HTTP.

Enjoy Premium Playback Performance

Play high-resolution video regardless of connectivity by getting the maximum out of your device performance with our proprietary operating system, TelemetryOS.
Improve Sales & Guest Spending
Interact With Your Guests Using Kiosks

Turn your touchscreen displays into gaming kiosks that boost guest spending with TelemetryTV's touchscreen functionality. Create interactive apps using our HTML SDK.

Make Amazing Video Walls that WOW

Invite your guests to gaming tables and slot machines with video walls' immersive visual experience. Pick any resolution from 1080P to 8K with a custom aspect ratio and zone grids.

Create Engaging Content in Minutes

Create advertising content in minutes using our built-in Canva editor or upload your promo videos and steels to shared cloud folders. Get access to 70+ turnkey apps like Countdown, Social Wall, or Wayfinding.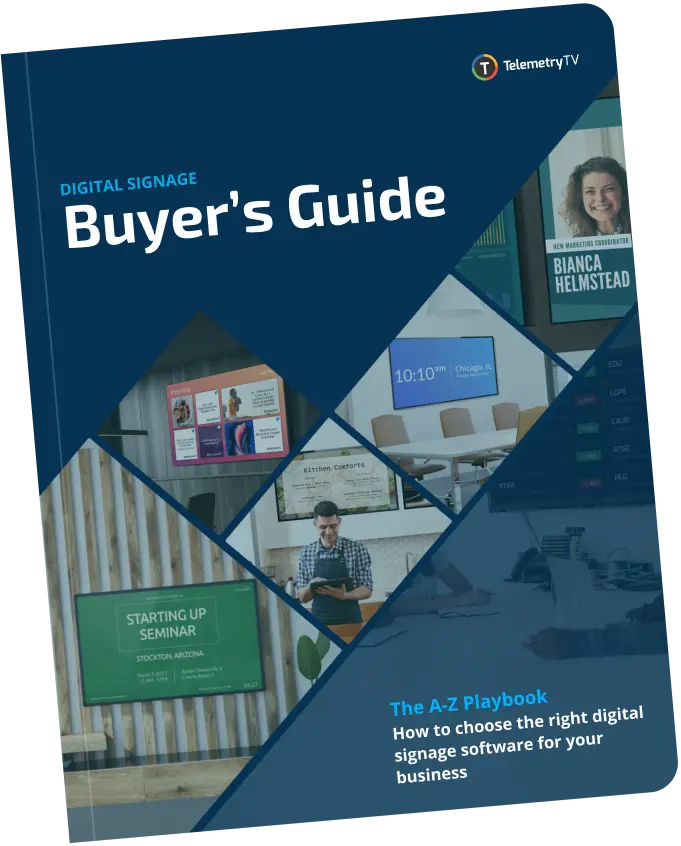 Digital Signage
Buyer's Guide
Designed For Easy Maintenance and Scale
Keep Using Your Existing Devices

Switching to a modern cloud-based CMS shouldn't require spending thousands on new signage hardware. That's why we made TelemetryTV device-agnostic so that you can link your extant media players, PCs, and tablets.

Save Time on Deployment and Maintenance

Install any OS —Android, Windows, ChromeOS, Linux, or choose TelemetryOS to automatically deploy 1,000s of devices and maintain them remotely by leveraging GUI and networking features.

Monitor Devices in Real-Time

Monitor devices in real-time and get instant notifications to your email in case of issues; analyze error logs to fix them rapidly. Control statistics on CPU, cache usage, or uptime.
Keep Your Content On-Brand, Relevant, and Always Fresh
Secure Your Brand Integrity

Keeping your visuals brand-compliant can be challenging, especially for gaming chains or poker rooms with 100s of locations. TelemetryTV makes it easy, allowing you to set admin approval requirements for any changes made by users.

Display Always-Fresh Content

Forget about showing your guests outdated offers and deals. With TelemetryTV's content auto-expire feature, you will keep your content relevant and fresh.

Organize Efficient Group Work

Use our advanced folder system to organize your content based on teams or locations. Set user group permissions that limit features/folders your teams can access.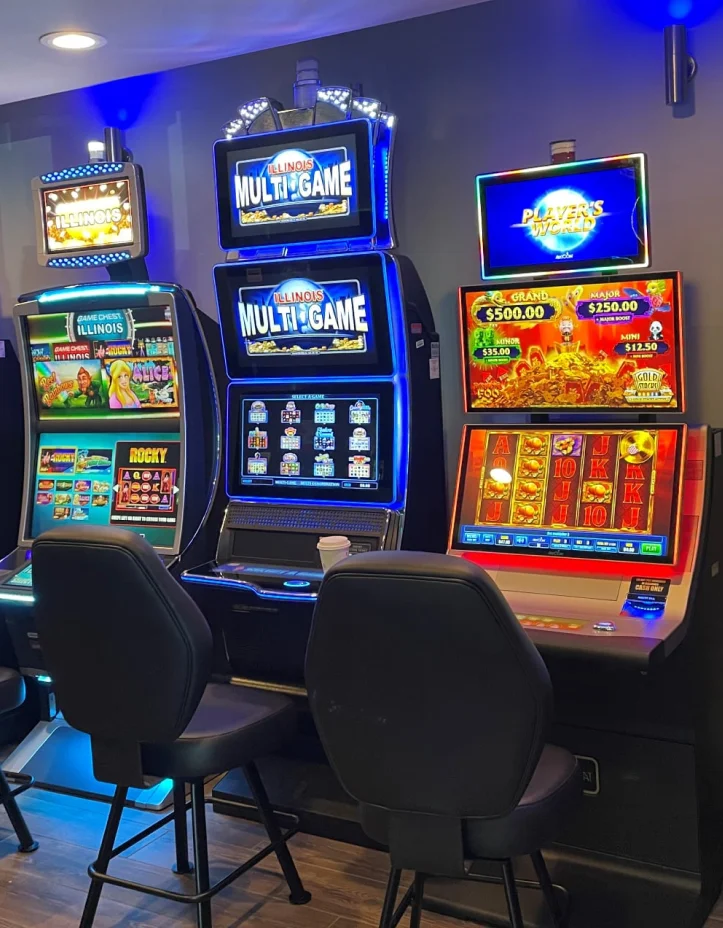 Before partnering with TelemetryTV, we hand-delivered posters to 400+ our locations. This lengthy process did not allow us to get the required level of personalization, so moving to TelemetryTV made things more efficient and straightforward. We couldn't be happier. —Chris Schink, Marketing Director at Prairie State Gaming
Why Casino & Gaming Chains Choose TelemetryTV
Modern UI for Your Team's Quick Start

With TelemetryTV's easy-to-use and modern interface, your team will become confident users within their 1st hour of learning TelemetryTV.

Award-Winning Support is Included

Get fast and professional help from the award-winning support team with a G2 'Quality of Support' score way above the industry average.

Custom SLA and License Terms

Get custom license terms and service-level agreement based on your organization's needs. Enjoy complimentary pilot programs for enterprise-grade customers.
Digital Signage Content Ideas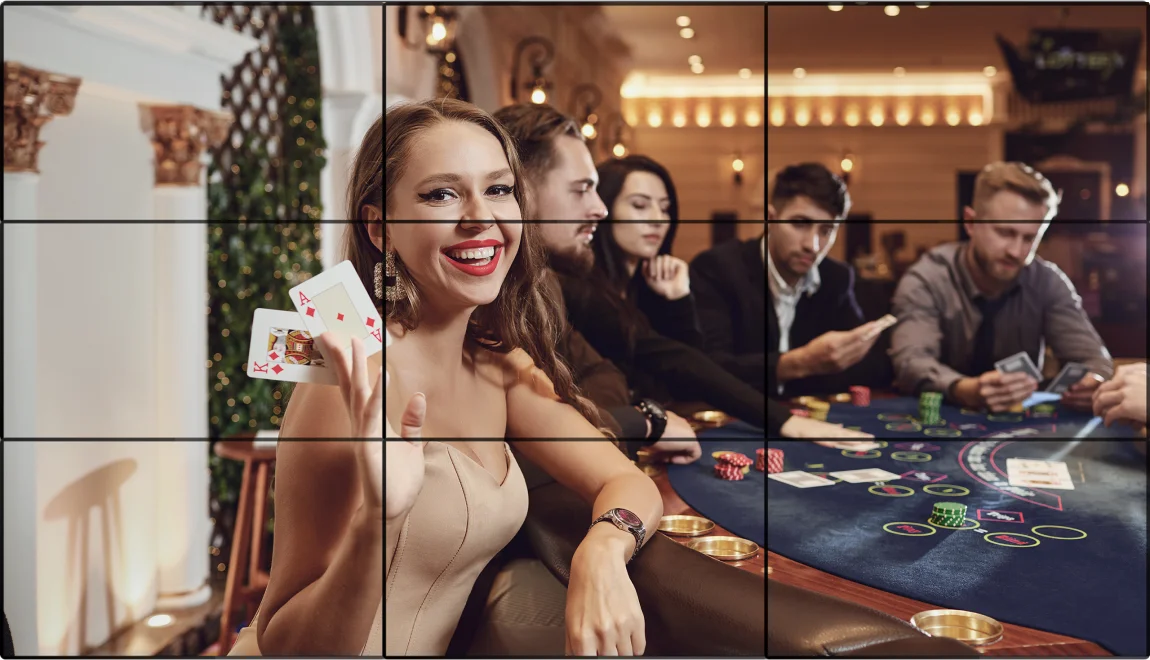 Impress guests with video walls
Getting started is easy
At TelemetryTV, you can easily deploy 10 or 1000s of devices.
People Love TelemetryTV
TelemetryTV's content & device management makes managing and deploying digital signage systems easier than ever before.