Gaming & Casino Digital Signage Software
Drive revenue by delivering tailored experiences and promotions to your casinos or slot machine locations.
Powering 1,000s of Endpoints in the Gaming Industry
The Ultimate Digital Signage Experience For Casinos
Easily stream engaging content remotely to 100s of screens
Engage Guests With Videos
Stream Video Feeds to Screens

Stream media to your displays based on widely used web protocols like IPTV multicast, UDP, RTSP, MMSH, and HTTP.

Enjoy Premium Playback Performance and Stability

Play no-lag high-resolution video with offline support that uses TelemetryTV's advanced encoding and caching technology.

Create Jaw-Dropping Video Walls

Add immersive, eye-catching video walls to gaming floors and lobbies. TelemetryTV supports resolutions from 1080p to 8K with custom aspect ratios and zone grids.
Create Curated Experiences
Display Personalized Content At Scale

Deliver content programmatically via the TelemetryTV API to your displays based on device location, playlist/device tags, dates, or your custom scripts.

Interact With Your Patrons Using Kiosks

Engage your patrons with interactive kiosks and custom apps. Build your own interactive experiences with our Git integration, SDK, and JS libraries.

Easily Create Content

Distribute content in minutes using our integrated Canva content editor or upload your media to TelemetryTV's cloud repository. Leverage 70+ turnkey content apps like Social Wall, YouTube, RSS News, or Wayfinding.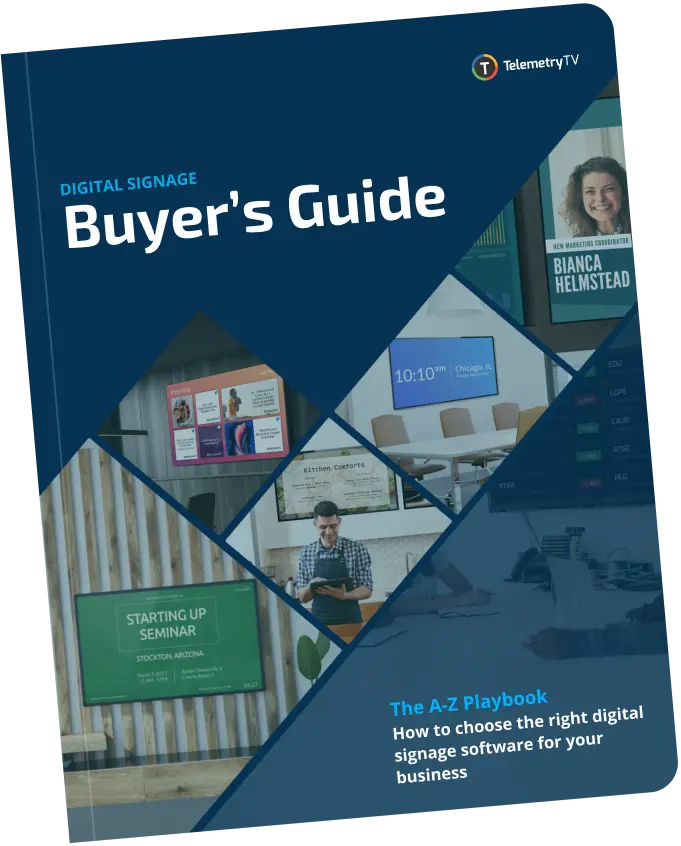 Digital Signage
Buyer's Guide
Manage your Network At Scale
Save Time on Deployment and Maintenance

TelemetryTV is hardware agnostic—download our media player app for TelemetryOS, Android, Windows, ChromeOS, or Linux. Provision and deploy 1,000s of devices easily using TelemetryTV's robust device management capabilities.

Monitor Network Health in Real Time

Monitor devices and network health in real time. Get instant notifications to your inbox when issues arise or pipe out device data to Amazon Kinesis Firehose to analyze error logs.

Leverage Robust Diagnostic Tools

Use TelemetyTV's comprehensive debugging and diagnostics tools to identify issues in the field and quickly resolve them.
Keep Your Content Brand Compliant, Relevant, and Fresh
Control Your Branded Content Assets

Share branded assets via folders, create content templates and set approval requirements for user based changes.

Purge Dated Content Automatically

Use TelemetryTV's content auto-expire feature to purge dated content automatically and keep your playlists relevant and fresh.

Organize Efficient Group Work

Use our advanced folder system to organize your content based on teams or locations. Set up user groups and permissions that control access to specific features, playlists, devices, and content folders.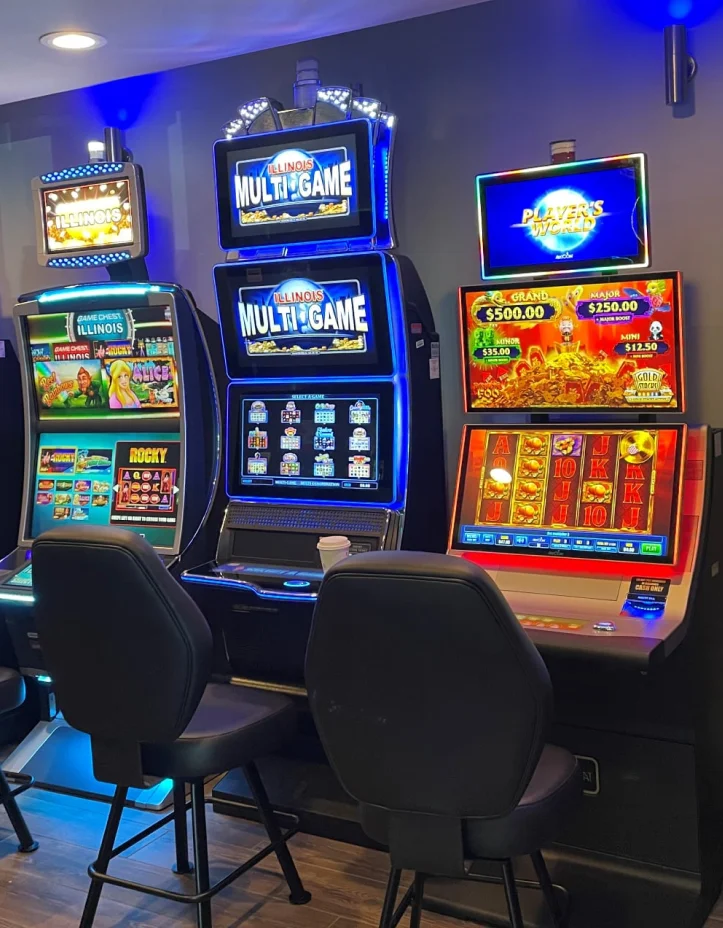 We used to hand-deliver posters to our 400+ locations. Now we deliver content remotely over the cloud to 100s of screens with localized offers. We couldn't be happier. —Chris Schink, Marketing Director at Prairie State Gaming
Why Casino & Gaming Chains Choose TelemetryTV
Programs for Large Projects

Enjoy our complimentary POC programs, get expert help with deployment and migration planning, and access hardware partners and system integrators.

Award-Winning Support Team

Get fast and professional help from the support team, identified as a 'Leader in Customer Support' by G2 and Capterra.

Custom SLA & License Terms

Get custom license terms based on your organization's needs and standards.
Digital Signage Content Ideas
Impress guests with video walls
Item 1 of 10
Getting started is easy
At TelemetryTV, you can easily deploy 10 or 1000s of devices.
People Love TelemetryTV
TelemetryTV's content & device management makes managing and deploying digital signage systems easier than ever before.