The Latest Digital Signage Technology and Trends
Covid-19 has had a pivotal impact on the future of digital signage technology at a time where innovation and necessity are working hand-in-hand.
WRITTEN BY: TelemetryTV, 10-13-2020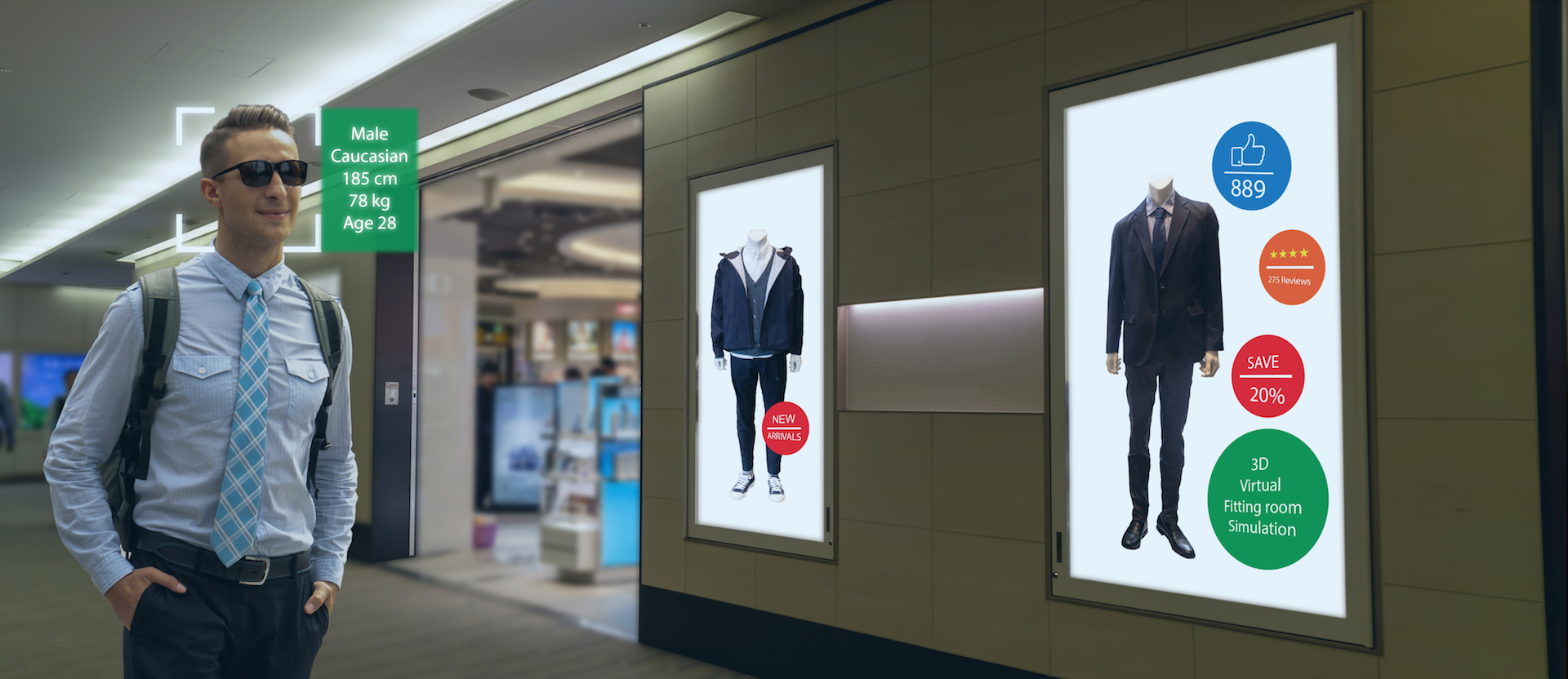 In the Covid-19 era, nearly every major industry is struggling to find ways to adapt and survive. That's why it's no surprise that so many companies are taking chances and pushing boundaries when it comes to adopting rapidly advancing technologies like digital signage and remote work apps.
Because whether we like it or not, the show must go on—and digital signage has proven itself as a game-changer for organizations looking to keep business flowing smoothly during the coronavirus pandemic. And it's thanks in large part to these five tech trends driving the digital signage industry.
1. Digital employee communication
The need for social distancing and remote work obviously creates countless problems when it comes to employee communications. Cloud-based digital signage software allows your company to communicate effectively with workers wherever they may be while minimizing the chance of spreading the virus.
Leverage Your Screens To The Max
TelemetryTV is the only digital signage software you need to drive engagement, productivity and revenue for your business.
Learn More
Digital signage especially will come in handy as more and more businesses re-open their physical workspaces amid the coronavirus pandemic. Why? Well, put simply, strategically placed screens around a workplace will allow companies to keep employees prepared, informed, and safe without requiring many face-to-face dialogues.
Let your digital displays do the talking.



2. Traffic analytics and custom content
It's safe to say that Covid-19 officially put an end to what was known as the "traditional workplace". Now, for better or worse, we're stuck with the pandemic-era workplace marked by digital screens and kiosks that can do things like verify a person's identity or take the temperature with a built-in sensor in a matter of seconds.
These automated digital signage kiosks have become a vital way of battling the ongoing coronavirus pandemic. Most of these self-service kiosks have limited or specific functions, but more and more are being built with a variety of safety measures in mind. These include facial recognition and audience traffic measurements, as well as the ability to dispense masks and hand sanitizer.
3. Outdoor digital signage
Outdoor digital signage installations continue to be one of the fastest-growing areas of visual communications. And the reason is simple: the tech keeps getting better and better. Advances in reflective LCD tech in particular are making outdoor screens much more viewable no matter the time of day or weather conditions.
This means that digital out-of-home (DOOH) screens and advertising can now be used in more venues and locations without companies and marketers having to constantly worry about its visibility based on external factors, such as the sun being too high or low in the sky. Think outdoor digital menus, digital billboards, interactive maps, and digital panels displaying public information.


4. Secure digital signage dashboards
Most of today's leading companies are flush with data—and that's most certainly a good thing. But too many businesses struggle to find effective ways to manage and display that data for employees to get the most out of it. Far too often it's siloed off in hard to find places.
That's why digital signage dashboards are one of the hottest trends in digital signage right now. They allow businesses to share highly useful metrics and KPIs across workplace digital signage displays as well as both web and mobile platforms in an easily digestible manner.
The best part is that digital dashboards, like the ones used on the Telemetry platform, are rendered seamlessly and securely on the cloud, which removes the need to share numerous logins or having to make a dashboard public.


5. A focus on company content
Digital signage is also giving companies the easy ability to create clear, catchy, and consistent branding using dynamic, eye-catching screens. And this has only been aided in recent years by the proliferation of easy-to-use and free content creation tools like Canva, which is integrated directly into TelemetryTV.
If your business would rather create fully customized brand images from scratch rather than use stock templates and designs, TelemetryTV also comes with an HTML app.
Getting started with TelemetryTV
Despite Covid-19 ushering in a "new normal" in workplaces and placing a huge burden on businesses, all hope is not lost. Advancements in workplace tech like digital signage and remote work apps are still making it possible to keep businesses flowing at optimal levels, relative to the unfortunate circumstances, of course.
To get in on the innovations driving digital signage in these uncertain times, sign up for a free trial of TelemetryTV's all-in-one digital signage solution today.
Visual Communication. Everywhere.
Get started for free. No credit card required.