TelemetryTV Achieves Outstanding G2 2022 Results & Overwhelmingly Positive Software Reviews
This year's Summer Digital Signage G2 results reconfirm that TelemetryTV is one of the best digital signage apps in the world.
WRITTEN BY: TelemetryTV, 09-29-2022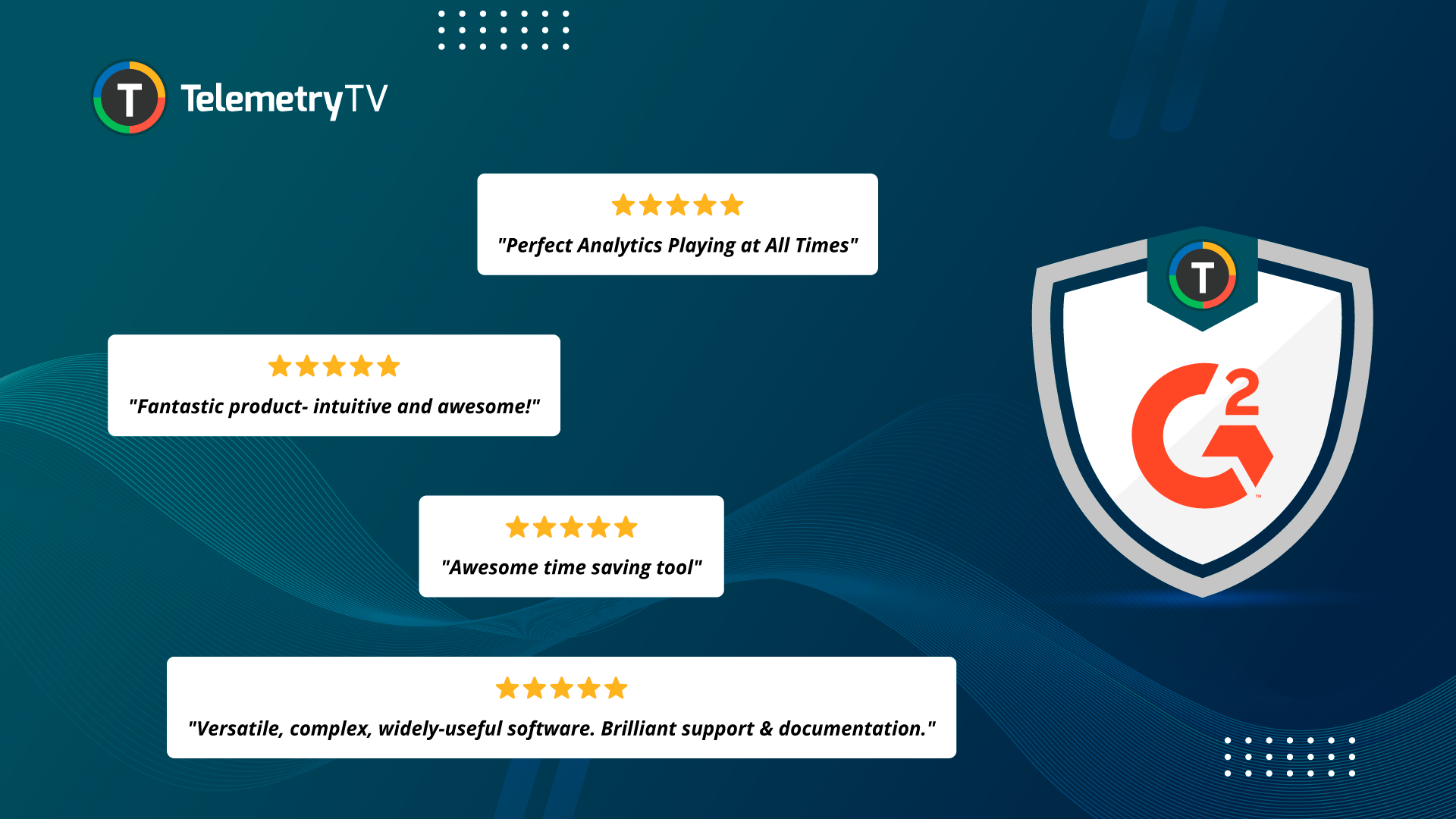 TelemetryTV digital signage software has received numerous accolades and awards over the past few years. This year's Summer Digital Signage G2 results reconfirm that TelemetryTV is one of the best digital signage apps in the world. Not only that, in several software comparisons, TelemetryTV came out on top in a variety of categories.
Let's take a closer look at how TelemetryTV stacked up against its competitors.
TelemetryTV G2 Summer Results
G2 is the largest tech review website on the internet. They rank and rate various software based on their performance across the categories that matter most, depending on what each software was designed for.
G2 ranked TelemetryTV within the top ten options for every category, and #6 overall in their most recent digital signage rankings. The TelemetryTV reviews there say it all.
In winter 2021, G2 awarded TelemetryTV 'Momentum Leader' for their rapid growth and continued success. They were also awarded 'High Performer' for consistently receiving positive reviews throughout the year.
In 2020, TelemetryTV was awarded 'Best Support' for outstanding customer service and technical assistance, and the 'Users Love Us' award for ease of use.
Ranked Number One on SoftwareReviews
TelemetryTV has earned the top spot on SoftwareReviews, having bested the competition in a wide range of categories. There's a 15+ page report available for download there detailing the ways that TelemetryTV can be leveraged, their features, and their pros and cons on a product scorecard.
Achieving a composite score of 9.6 compared to the runner up's 9.1, TelemetryTV demonstrates a clear advantage over its competitors. The composite score included 11 reviews and consisted of a 9.5 CX score, +99 emotional footprint, and a 99% likeliness to recommend.
Try a Free Trial of TelemetryTV Now
As one of the leading digital signage software providers in the industry, TelemetryTV offers an excellent UX with a robust suite of tools and apps that you can use to create and customize playlists for virtually any digital signage use case.
Request a free demo now and see how TelemetryTV plays out with your business' unique use cases.
And don't forget to sign up for a free 14-day trial and try TelemetryTV's intuitive interface and advanced functionality first hand now.
Visual Communication. Everywhere.
Get started for free. No credit card required.