Product
A Total Guide to Digital Kiosks: What You Need and How it Works
Find out how digital kiosks work with this in-depth look at their features and how you can use one to achieve your business goals.
WRITTEN BY: Chris Hilliard, 07-20-2022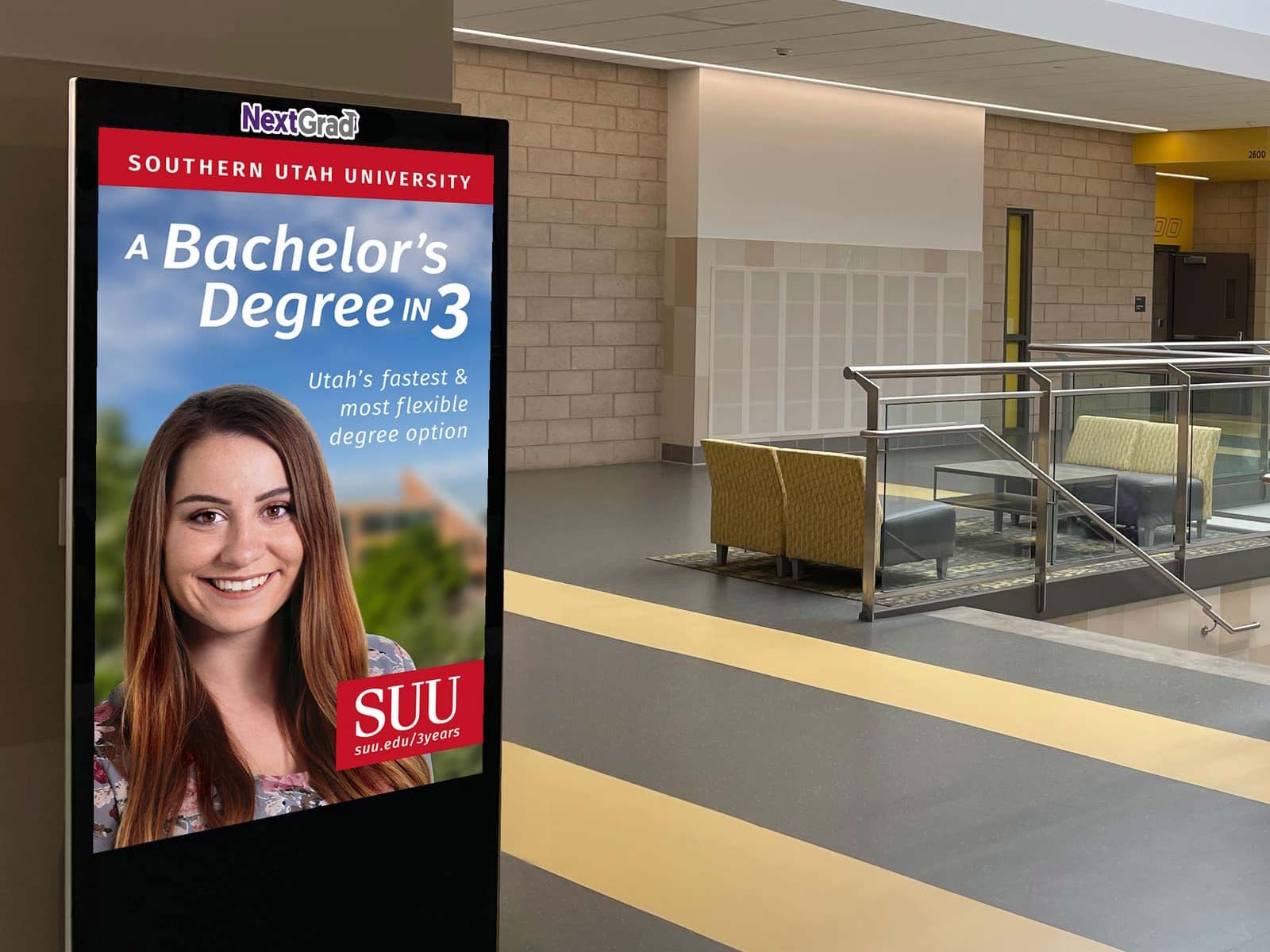 Sales of interactive kiosks are on the rise, totaling nearly $12 billion in 2019 alone. And there's a good reason why they're becoming so prevalent.
Digital kiosks are extremely versatile, and fit a broad range of use cases that add value to the settings they're used in.
And with the right digital signage software, even novice users can harness the power of touchscreen kiosks for their business.
Below, we'll go over how digital kiosks work, what you can do with them, and whether or not they are really worth the investment.


What is a digital kiosk?
A digital kiosk is a standalone screen that passersby or customers can interact with on the spot. They typically use a custom, branded app to provide various functionalities to users.
Leverage Your Screens To The Max
TelemetryTV is the only digital signage software you need to drive engagement, productivity and revenue for your business.
Learn More
Why use digital kiosks?
Digital kiosks can be an extremely effective way to provide services to your customers. You can use them to help achieve many different goals, including:
Cut Costs While Improving Customer Experiences
A digital kiosk can do things like allow guests to check in by themselves, allow customers to complete purchases, or enable visitors to look up answers to questions on their own.
Digital kiosks automate the mundane tasks that your staff don't really need to be spending bandwidth on anymore.
This can allow you to schedule fewer employees per shift, thereby reducing your operating costs. It will also ensure that your guests don't have to wait in line to speak with an employee when they have a question or want to make a purchase.


Connect In-Store Shoppers to Your Digital Sales Funnel
Digital kiosks give you an effective way to bridge the gap between your online and in-person customers.
Use digital kiosks to share QR codes that encourage people to sign up for your email list or download your app.
You can even share social media posts from satisfied customers to encourage others to make their own posts, and get you free digital advertising in the process.
Learn More About Your Customers
Digital kiosks are highly interactive. Customers will use them to do a variety of available services, including research your products and your services. This is a huge opportunity to collect data that helps you learn more about what your guests truly care about.
You can leverage that data to make more informed decisions about the types of products you should carry and which ones you ought to highlight the most.


Media players and kiosks
The media player is essentially the computer that runs your digital signage. It connects to the internet and displays your playlists through digital signage software like TelemetryTV.
However, some screens nowadays have built-in hardware, such as Android TV. And if that's the case for your screen, then you'll likely be able to set up your system without a media player.


Understanding your hardware options
There are quite a few different types of kiosks, and each has its own pros and cons that are worth considering before you make your selection.
For example, outdoor digital kiosks are built to last in harsh conditions. There are also special tabletop kiosks that are built for exclusive retail store layouts.
You can choose between horizontal and portrait display options, among other options.
Put simply, they come in a variety of shapes and sizes that allow you to find digital kiosk hardware that aligns with your goals.


Examples of What to Display with a Digital Kiosk
There are loads of different ways you can utilize your digital kiosk. The best choices will depend on your company's goals and what it's hoping to achieve with its kiosk.
But here are some ideas to get you started:
Maps and directories
Online stores
Social media posts and pages
Limited time advertisements
QR codes that direct to your email list
Eye-catching imagery and videos
Customized check-in or check-out functionality
Live streaming of entertainment
With the right digital signage software, you can basically display anything that you want on your kiosk. That gives you a ton of flexibility to create something that really engages your target audience and helps you achieve your business goals in the process.
Digital signage software for kiosks
Digital kiosks are powered by digital signage software like TelemetryTV. Companies can use their digital signage software to:
Create and share all of their digital content playlists
Remotely update content on the fly
Manage any number of screens simultaneously
Automate content for a hands-off approach
Run custom apps with custom functionalities
The effectiveness of digital signage is closely tied to the software and how well its features align with your goals. That's why it's important to make sure you choose a digital signage software that has a robust yet intuitive cloud-based CMS (content management system).
This will allow you to manage things quickly and easily. Then, your kiosks will save you a lot of bandwidth through automation.  


Get started with Your TelemetryTV Trial Now
Think a digital kiosk is right for your business? If so, you're going to need digital signage software that is powerful and reliable enough to bring your vision to life.
That's where TelemetryTV comes in. We're the digital signage software experts that industry-leading companies and organizations across the globe rely on.
Try a free 14-day trial of the TelemetryTV app today to see how it all works directly. Or, you can request a demo totally free to get a firsthand look at our digital signage solution for your business needs.
Visual Communication. Everywhere.
Get started for free. No credit card required.