Bank Marketing Strategies: Tips, Ideas, & Online Techniques
Taking a diversified approach to marketing your bank is an absolute necessity these days. Here are some of the most effective ways to do that.
WRITTEN BY: TelemetryTV, 08-17-2022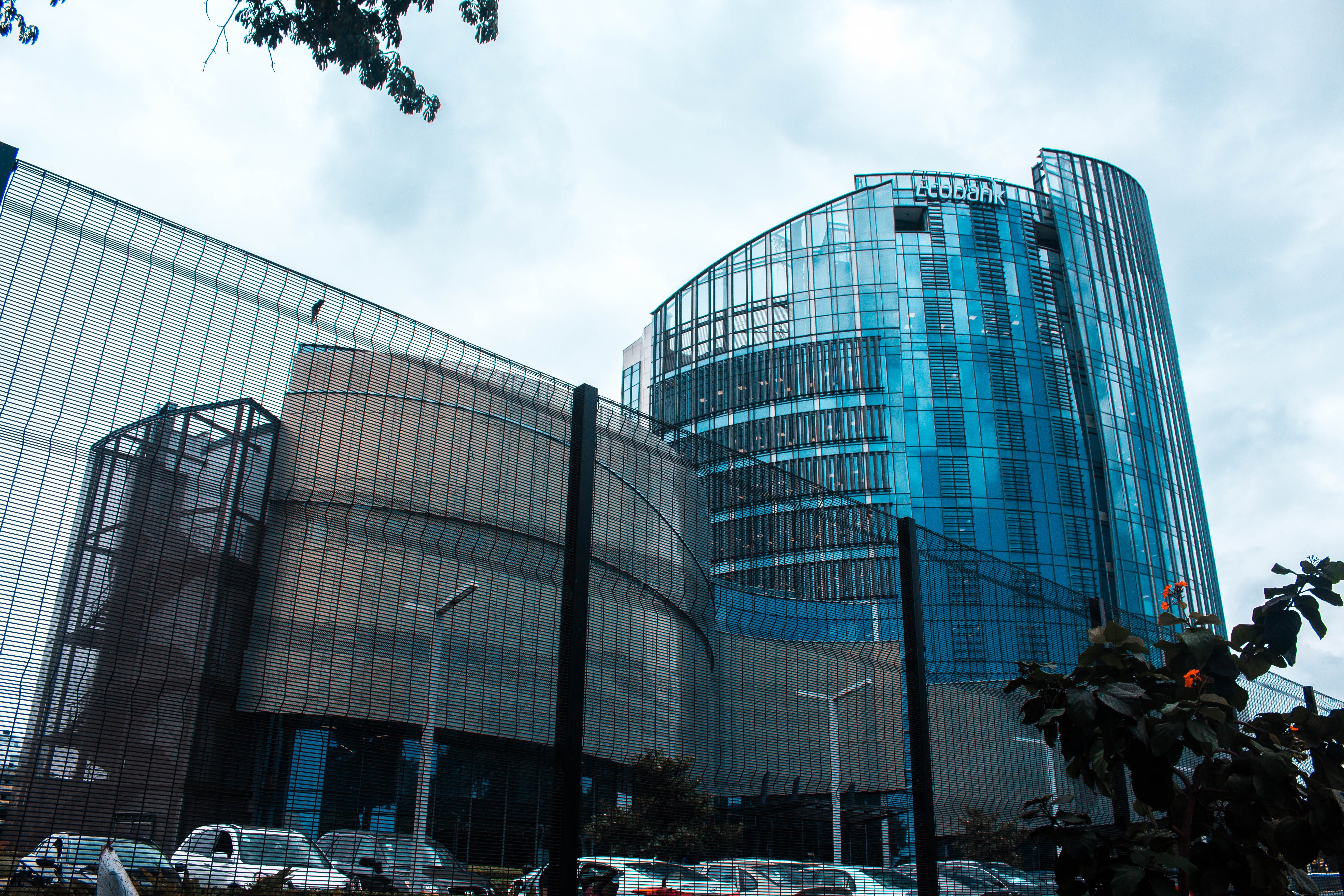 Banks and credit unions have a unique set of requirements when it comes to their messaging.
Customers expect transparency from a bank they can trust, so a bank's brand voice, advertisements, and marketing content, all need to account for that.
Plus, the fact that these days there are so many super convenient banking options, such as online banks and drive through ATMs makes it even harder to stand out. Getting your messages through is more challenging now than ever.
That's why having a targeted, strategic, and diversified marketing strategy for your bank is crucial to its success.
In this article, we'll go over the ways you should execute your bank marketing strategy. Don't leave any of these out!
Blogging
Having a blog on your website is great for a lot of reasons. Primarily, you should be using your blog to attempt to rank for various keywords related to your industry—especially localized keywords.
For example, if your bank is located in Toronto, you might create a few blog articles that include keywords like 'best credit union Toronto'. Then, hopefully you can start to rank for that term in SERPs.
You can use tools like Surfer SEO that help with things like keyword research, keyword density, topic generation, and much more.
Aside from SEO, blogs provide the opportunity to offer value to your website's visitors. This could be in the form of advice, educational content, or any content that helps the reader in some way. Value could even come in the form of simple entertainment.
Lastly, your blog is a great place to share news, updates, and announcements. Some websites even choose to offer a "News" section in place of a blog. This often functions in the same way as a blog but tends to lean on news articles to get clicks (sometimes totally unrelated to their own industry).
If any of the articles rank, they've done their job. They'll bring in traffic that can hopefully be converted into leads.
Social Media Marketing
No bank marketing strategy is complete without social media campaigns. Like blogs, these have the potential to yield incredible results on their own. That's not to say you should focus solely on social media content, but you definitely need to include it in your overall marketing approach.
Instagram, Facebook, Twitter, and even Tik Tok can be extremely effective ways to reach potential and current customers on a daily basis.
However, gaining followers isn't always easy. In fact, the vast majority of people surveyed said that social media channels for banks are boring and uninteresting.
You can help attract followers by offering interesting or useful content that people would want to see anyway. That way it will actually be sharable. You can also use incentives, and post content from your social networks on digital signage for people who don't follow you yet to see.
Keep in mind that it's very important to keep your followers engaged. That means posting regularly—once a day is a good rule of thumb.
And don't just post the same thing across all of the channels. Generally, your Twitter following should see different content from what you posted on Facebook.
Lastly, be prepared to respond to negative feedback in a professional manner. Never ignore an angry customer on any of the walls or comments sections of your social networks.
Leverage Your Screens To The Max
TelemetryTV is the only digital signage software you need to drive engagement, productivity and revenue for your business.
Learn More
Partnership Marketing
Partnering with local businesses can be extremely beneficial for both your bank and your partner. Each can benefit from the perks of working together and gain some exposure and leads.
Partnerships give your brand a distinct advantage over others to the right audience. Especially for someone who doesn't know the difference at all between the banks in their area, your partnership with another business they are customers of can be the deciding factor.
For example, you might partner with a university to offer banking services for their students. This provides an inside track to getting more clients, some of which could still use your bank many years after graduation or even take loans.
In exchange, you might offer the university a streamlined process for students who want to open a bank account or other benefits. And, of course, both your bank and the university will help marketing each other.
This can present unique marketing opportunities across campus or around town that you might otherwise never have had the chance for.
Community Initiatives
Becoming a community leader gives your brand a lot of credibility, which is crucial when you have so many similar competitors.
Offering workshops and webinars for students or even the general public will give your bank the opportunity to help people in your area while increasing exposure and garnering brand loyalty in the process.
These workshops or webinars could be around managing your savings, buying a new home, investing, and more. You could even go above and beyond by offering online courses.
Digital Signage
Digital signage allows you to reach audiences in a modern, dynamic way. People these days are used to viewing content on digital screens, so delivering your marketing content on digital signage only makes sense.
For marketing purposes, digital signs enable you to deliver videos and dynamic messaging at beautiful ultra-high resolutions.
With the right digital signage software, you'll have templates and integrated tools like Canva that make content creation fast and simple. You can then automate your content playlists to appear and change at set intervals, saving time.
You can take things a step further with interactive content on touch screen displays. Allow your customers to engage with content, menus, and access functions that make simple tasks faster for everyone.
Digital signage is a powerful, customizable tool that is highly effective in marketing for banks. And that's not to mention all the versatility and potential use cases for employee facing screens.
PPC for Financial Lead Generation
Since banks and credit unions are so reliant on generating leads, PPC (Pay Per Click) ads should not be overlooked. PPC is still a highly effective way to garner interest and gain leads these days.
PPC ads help you rank for certain keywords while bringing you targeted, relevant traffic. Doing a bit of keyword research will help you figure out which keywords might yield the best results.
Just be sure your landing pages are clear, focused, and well organized. You wouldn't want to turn leads off by having a cluttered mess of a website once they land on it.
Lastly, set clear goals and determine your budget beforehand. That way, you'll have a more effective way to measure your progress.
Influencer Marketing
Influencer marketing is highly effective because it allows you to market your bank directly to your target audience as opposed to, say, having a local athlete or celebrity talk about your brand on a TV commercial.
People tend to trust influencers more than content coming directly from a brand because influencers are real people who often discuss or post about content not related to the brands they help support.
Influencers often tend to be people who provide their own entertaining or valuable content, and shout out various products or brands as a way of gaining income. Some of these influencers were average people who simply started sharing content on social media and built up a large following over time. Others could be local celebrities or people of notoriety.
Influencer content has a sort of word-of-mouth credibility to it that can be very powerful.
Review Sites
People these days rely on review sites to give them feedback about the products and services they are interested in. They get first-hand user reviews and advice for free, and in exchange they often take it upon themselves to share about their own experiences.
With that said, review sites can be a major help with marketing for a bank. On sites like Yelp! or Google Maps, people add reviews frequently, so be sure to check them often if you aren't already getting notifications from them.
If you get any negative reviews, as with social media, don't panic. Just be sure to respond to them ASAP.
To help prevent negative reviews, reach out to clients proactively and request feedback. That way, they'll hopefully vent to you if something goes wrong and not out on the internet.
Gamification
Just because you're a bank doesn't mean everything needs to be boring. Since people enjoy games, taking elements of gaming and implementing them into the UX for your bank's clients will make things more enjoyable. This can be an effective way to improve the CX and attract new clients.
This might include things like having a more attractive and simplistic interface for your bank's app, adding tutorials, presenting challenges and milestones, offering awards, giveaways, and even trivia.


Affiliate Programs
Affiliate programs are highly effective methods of marketing for banking that work by way of commission in exchange for leads or new clients. Amazon is probably the greatest example of affiliate marketing this since they provide commission on all sales made from affiliate links. Your affiliate program would work similar to this.
Any new leads or new clients sent to you from a partner or affiliate member would warrant a commission. These affiliates could be other businesses that happen to need banking services for their clients, or they could even be individuals who work by posting affiliate links across various websites.
Education Course on Coursera
Creating your own online course for Coursera.org is a great way to get some exposure while helping others learn about various topics. You might consider creating a course on financial literacy, or potential investment avenues that your bank happens to offer.
This will also provide your brand with some credibility as an authority on the subjects you offer.
Try a Free Trial of TelemetryTV Digital Signage Software Now
TelemetryTV digital signage software provides you with all of the functionality, templates, and apps you need to have a highly effective digital signage system.
Once you have your displays and media players, you can use TelemetryTV to craft, deploy, and manage all of your digital signage content remotely through its cloud-based CMS.


Visual Communication. Everywhere.
Get started for free. No credit card required.