Why You Need to Use Digital Signage for Business
Digital signage has the power to transform and improve your communications, both internal and external. Here's all you need to know
WRITTEN BY: TelemetryTV, 03-31-2022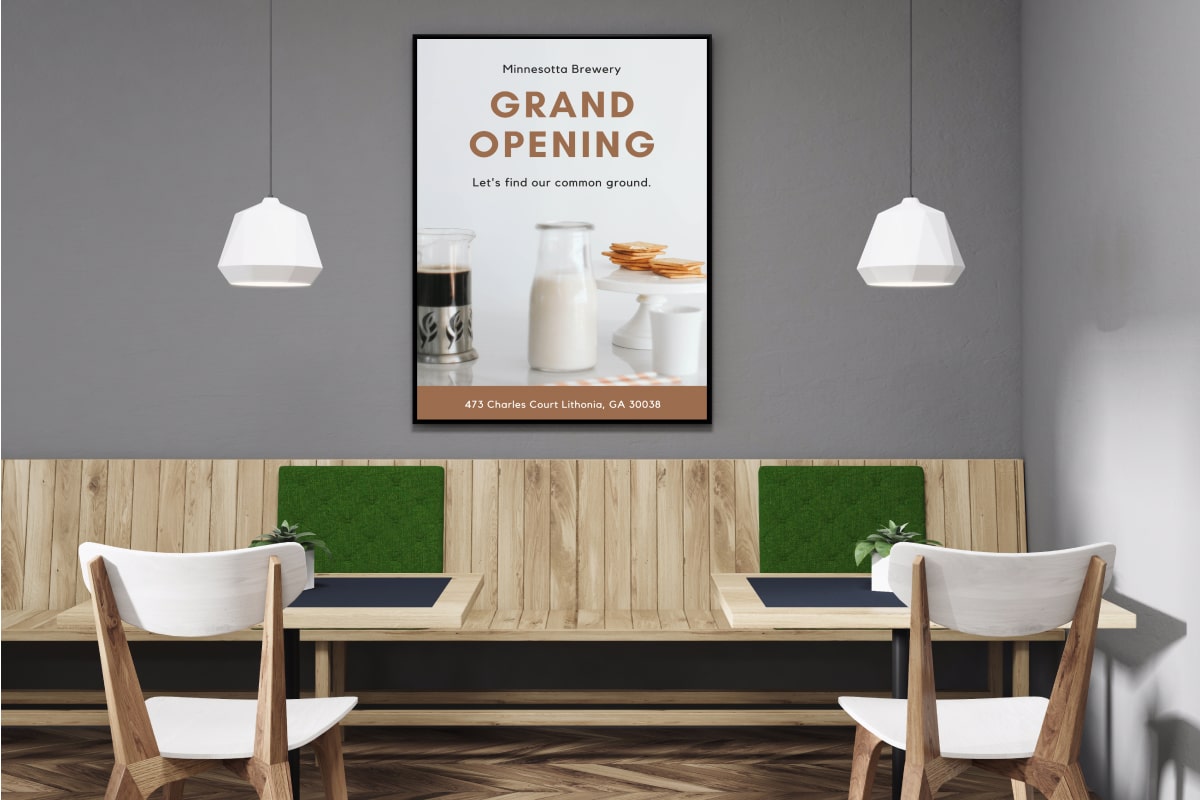 It's no secret that digital signage software, such as TelemetryTV, is an excellent tool for communications. Its eye-catching, dynamic nature makes your messaging unmissable.
Plus, the digital format simply resonates better these days since people are so used to interacting and consuming content on digital screens.
Now, printed content falls short of its mark. It's easily ignored compared to the bright, high-definition content you can display in digital signage.
Aside from digital signage's attention-grabbing nature, it can be used in a huge variety of ways to increase your business and boost your results.
Here's what you should know about digital signage for business.
Leverage Your Screens To The Max
TelemetryTV is the only digital signage software you need to drive engagement, productivity and revenue for your business.
Learn More
Why Digital Signage is so Effective for Business
You can use digital signage for pretty much any information that you need to convey to people. Put simply, the sky's the limit when it comes to digital signage use cases.
So here are some of the most common ways that it can be used.
Spread the word about your sales and promotions
Digital screens are the perfect tool for marketing. Display promos, up-sells, and cross-sells in ways that entice customers at the point of sale.
Outside your store, you can use digital signage to draw people in. It'll catch the eye of passersby and you'll have the opportunity you need in order to deliver your marketing messages effectively.
Then, with digital signage best practices and a targeted approach to your content, you'll be able to boost sales and increase brand loyalty.
Customer outreach & brand awareness
Your digital signage is also a great way to engage with your customers. Whether that's by delivering the information they need at a glance, or by offering interactive screens that provide services, digital signage puts you in contact with your customers in ways that printed signage can't.
And when it comes to garnering support for your brand, digital screens are some of the best tools available. Branding your digital content with your color scheme, logo, and more is easy. You can customize your digital signage through our intuitive CMS (content management system).
The more displays you use, the more passersby and people in your store will see content that supports your brand. All of your digital signs combined provide a valuable new way to strengthen your brand while offering their own individual utility.
Cost Effective Signage
Sure, the initial costs are higher than with printed signage, but in the long-run, digital signage will actually save you money.
With traditional printed signs, you need to keep reprinting new ones. And making changes is a major hassle.
Digital signage allows you to simply log in to your cloud-based CMS and make whatever changes you want on the fly. You can even set changes to occur automatically at a certain date and time.
Not only that, conventional signage is wasteful and clunky. Think of the employee bandwidth that it takes to change printed signs. That alone is costly enough for digital signage to be worth it when you can make changes in seconds that take effect across as many screens at once as you choose.
Management is super intuitive, so anyone you choose can be delegated to be in charge of your digital signage. With included templates and native apps such as Canva, you can simply drag and drop the content you need for professional looking signage in seconds.
Holidays, special sales, or any other themes you'd like to add to your playlists are easy to add or remove remotely.
Internal Communications
Employee facing screens can go a long way toward improving efficiency. Getting information to the staff members who need it, when they need it can make things run much more smoothly.
The result is a well-oiled machine and less wasted bandwidth, more satisfied customers, and potentially more volume for your services or products.
Get Started with TelemetryTV Now
Try a 14-day trial of the TelemetryTV app today for free before committing to anything. That way, you'll be able to test out all of its features at no charge and use it to craft your very first digital signage playlist.
As discussed above, digital signage can be leveraged by businesses in a huge variety of ways. It's a versatile, powerful tool for enhancing communications that can improve day-to-day operations. Take advantage of digital signage for your business to increase productivity, reduce costs, and create shortcuts.
Learn more about how digital signage can boost your business on our website, and sign up for a free trial now.
Visual Communication. Everywhere.
Get started for free. No credit card required.