Best Digital Signage Designs, Features and Examples
We're here to give you the best digital signage design tips, along with some top real-world examples to look to for inspiration.
WRITTEN BY: TelemetryTV, 11-10-2020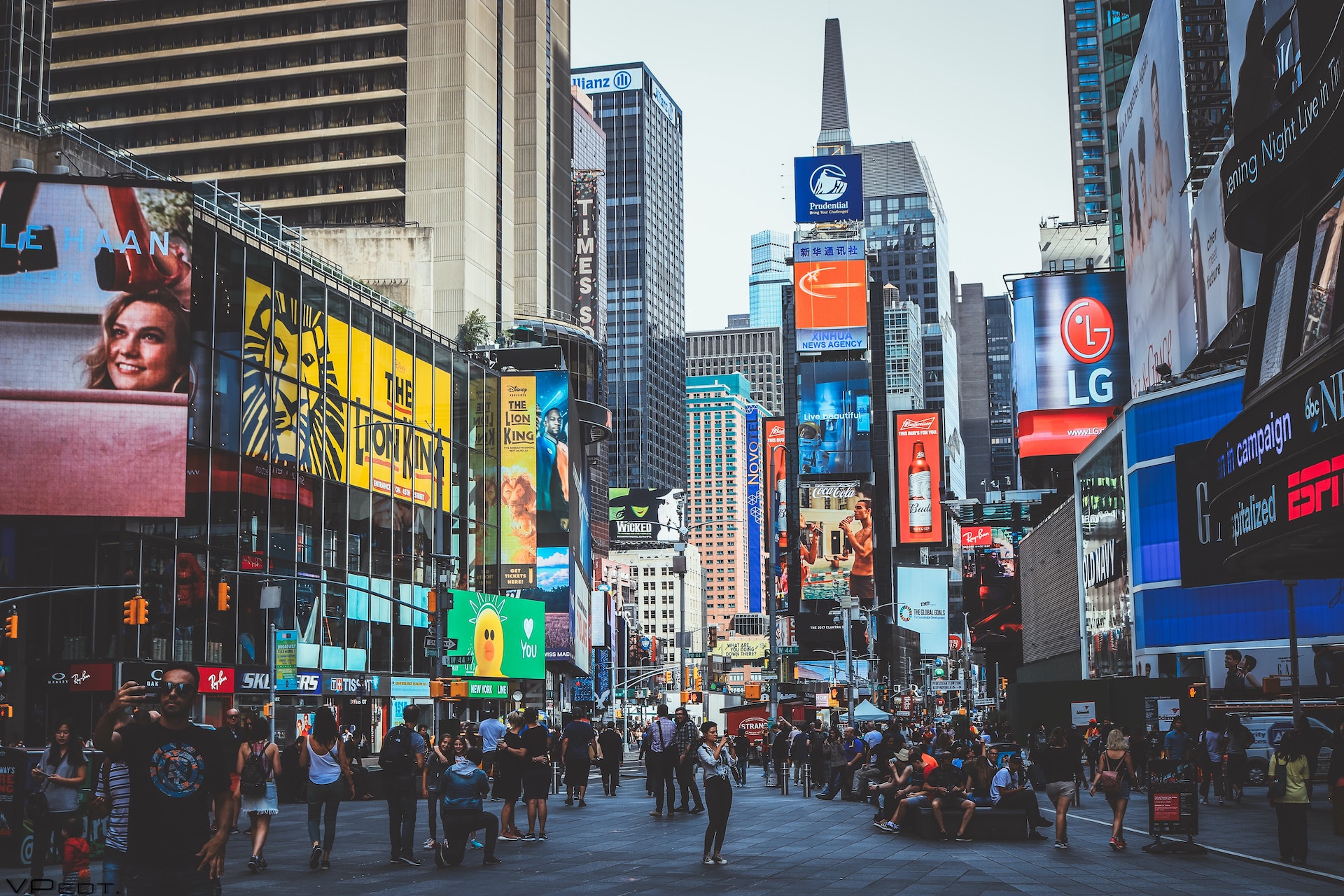 Getting people to engage with your digital signage comes down to how well thought out and executed its design is, both from a content and technical perspective. The best digital signage design has strategic implementation, spot-on messaging, and an eye-catching nature.
But getting to that point with digital signage is a lot easier said than done. In our experience, the number one way to nail down an impressive digital signage design is to draw inspiration from real-world examples that have been proven to work.
Let's not put the cart before the horse, though. Before we look at some of the best digital signage design examples, we first need to look at two important things: the features you'll need to launch your digital signage network and its overall purpose.
Digital signage features you'll need
To get started with digital signage—and before you can move on to the design stage—you first need to make sure you have all the necessary features and tools to do the job. This just means the necessary hardware and software you'll need to competently power your digital signage network. Features such as:
A digital display (preferably commercial-grade)
A media player
Cloud-based digital signage software
Content creation tools (many are free)
Remote content management
Content scheduling and playlists
Digital signage dashboards
Screen grouping functionality
Display overrides
TelemetryTV's all-in-one digital signage solution comes with all of the features mentioned above and much more. To see a full list of TelemetryTV digital signage features, along with more detailed descriptions of the essentials, visit here.
What is the purpose of your digital signage?
The next step involves determining the business-boosting goals you want your digital signage to achieve. The best way to do this is by knowing your target audience inside and out. More specifically, what are their needs and desires and how can you use a network of screens to solve their pain points.
In a hospital setting, this might mean giving patients entertaining content to past the time while they are waiting for an appointment. In a restaurant, it could be a digital menu board used to attract the eyes of customers with images of mouthwatering food items and promotions. In a hotel lobby, it could be a screen highlighting top attractions in the area.
Whatever the case, once you've fully thought this part of the process through, you can enter the design phase. Just always make sure to keep your organization's goals and objectives in mind when designing content for digital signage.
Flying in blind will undoubtedly result in a substantial loss of resources. And your business definitely doesn't want that.
Top digital signage design examples
With that out of the way, here are just a few of the top recent digital signage design examples to look to for inspiration. Each of these examples points to the potential of digital signage and the overall trends driving the industry forward.
Spotify's 2019 out-of-home (OOH) ad campaign "Everywhere" used outdoor displays and digital billboards to draw users to its music and podcast streaming platform. The campaign made waves for a couple of reasons.
One, it used a minimalist design consisting of a high contrast color-palette and clear, concise, messaging that was super easy for viewers to take in with a glance. That showed once again that simplicity sells in digital signage content.
And two, it was super creative and in with the times. The large OOH screens displayed popular online memes as a way to highlight its most popular music playlists and podcasts, which is perfect considering its younger demographic.


Another impressive example of digital signage design was used in the Yale School of Management's new building. The school used its new and imposing video walls to display data visualizations in fresh and unique ways. On top of that, the screens were also used to broadcast school announcements, class schedules, social media posts, presentations, and events so students always stay in the loop.
Data visualization has easily been one of the biggest trends in digital signage over the past few years—and will remain to be.Digital signage dashboardsallow sales teams, corporate offices, and many other industries to present, break down, and visualize the oftentimes enormous amounts of data they take in.
Before, most of that big data would most likely be siloed off somewhere, inaccessible for most viewers or stuck in monotonous spreadsheets.
More and more brick-and-mortar retailers are attempting to up-the-ante by introducing personalized and interactive touchscreens and kiosks in their stores. Put simply, they drive sales and customer engagement.
One interesting example of this was Ralph Lauren's use of interactive storefront windows at its flagship store, which essentially turned window shopping into a full-on interactive affair. The high-definition windows allowed passersby to view store products, promotions, and customize apparel without ever stepping foot through the doors.
Those are just a few examples of how digital signage design can take businesses to the next level, but there are many, many more.
How to get started for free
As you can see, creating awesome digital signage content is a must if you want to get the most out of your digital signage displays. It'll put you one step ahead of the pack, no matter the industry.
Need a top-of-the-line digital signage content management system (CMS)? Sign-up to TelemetryTV's cloud-based solution today for a 14-day free trial.
Visual Communication. Everywhere.
Get started for free. No credit card required.