Digital Marketing for Franchises — Top Tips for 2022
Digital marketing is one of the key ways online franchises can grow their businesses. That said, here's how to do digital marketing in 2022 the right way.
WRITTEN BY: TelemetryTV, 03-02-2022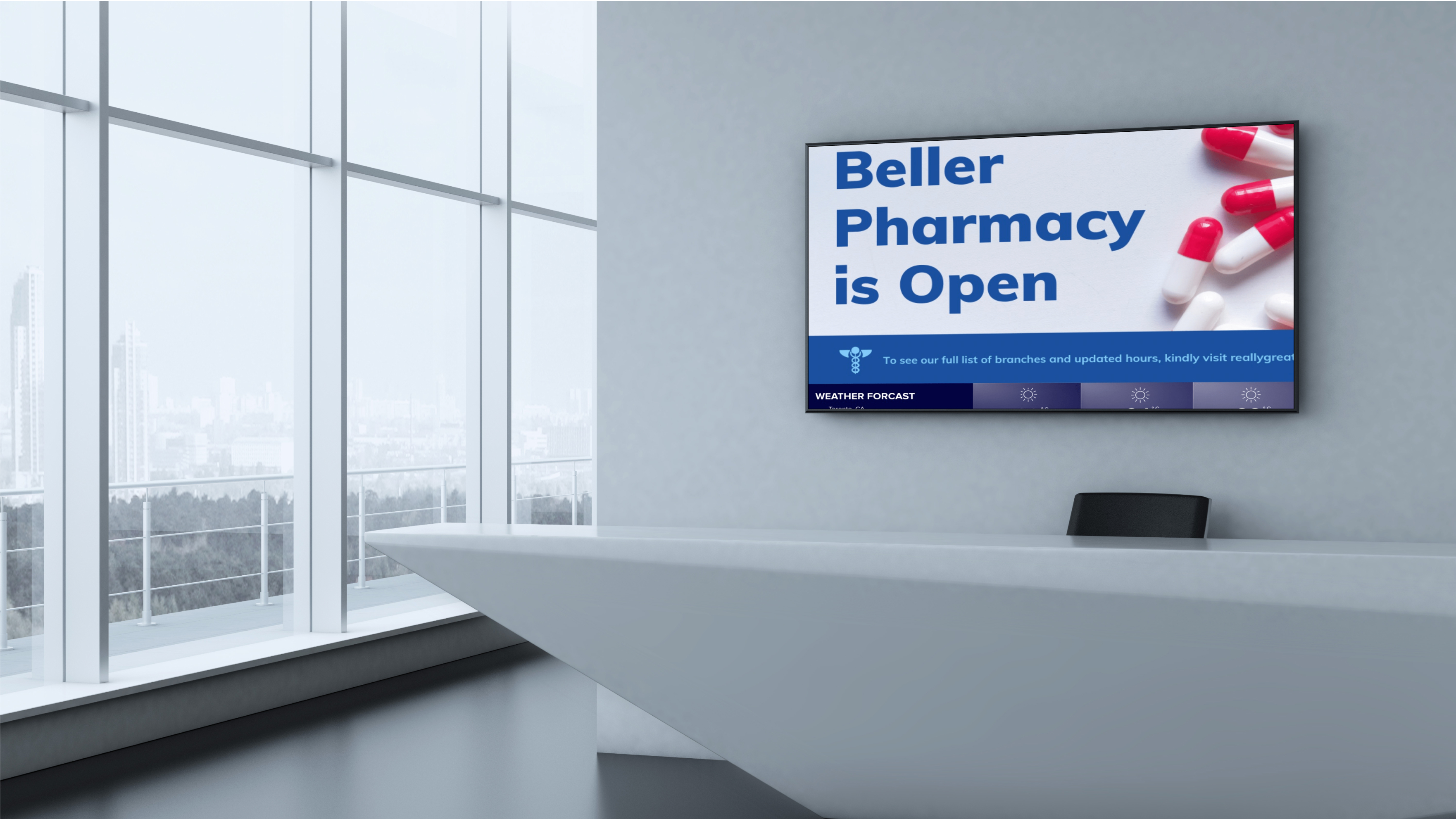 Digital marketing is a broad term. Of course, when most people hear it, they immediately think about paid advertising on platforms like Google and social media sites such as Facebook and Instagram.
Indeed, that's a huge part of it. But digital marketing for franchises and other small businesses goes a whole lot deeper than that. Think loyalty programs, targeted ads, online reviews, and the like.
At the end of the day, hammering out and implementing a thoughtful digital marketing strategy can make all the difference between a successful online business and one that eventually falters.
With that said, here are the top tips you need to know about digital marketing for franchises in 2022.
Encourage repeat customers with digital marketing at the point-of-sale
When people hear "digital marketing" brought up, they mistakenly think that it can only exist online. Well, although online content makes up the vast majority of digital marketing, it's not the only game in town.
In fact, digital signage at the point-of-sale (POS) also plays a huge role in the success of a digital marketing strategy. For one, it's a great way to bridge your digital store with your physical brick-and-mortar locations. And, two, it's a great way to encourage repeat customers.
How? Well, using digital signage (i.e. screens) at the POS allows shoppers to view critical marketing content as they make a purchase. Digital marketing content like exclusive access to future sales and promotions or the ability to sign-up to email lists or loyalty programs for in-store discounts.
Using digital signage software like TelemetryTV also helps you to create and manage digital signage remotely. Your CMS (content management system) can be accessed on the fly from any device with a browser–super convenient for adding or removing deals last minute.
Use loyalty programs to promote your business
Speaking of loyalty programs, they should be a key ingredient in your franchise's or small business' digital marketing strategy.
Put simply, they work. In fact, 75% of consumers say that they prefer businesses that offer some form of loyalty or rewards program. The fact of the matter is that you are much more likely to retain customers who sign up for your loyalty program.
Needless to say, it's vitally important that your digital marketing pushes your loyalty program to the forefront. That way, customers can reap the benefits and build deeper relationships with your brand. In turn, becoming much more likely to be repeat shoppers.
Targeted advertising with digital marketing
Digital marketing should also be highly targeted. The key to accomplishing highly targeted online advertising is first and foremost by nailing down your audience—their demographic data obviously as well as their needs, desires, and pain points.
With this information, you'll be able to formulate a highly detailed audience profile. This audience profile should guide how you target online ads to your audience.
For example, if you are buying a Facebook or Google ad, the audience info you accumulated will determine what age range and gender makeup you target, their interests and hobbies, and any other pertinent information that would help your ad find the right people.
Increase social value with reviews
Nowadays, reviews and social media word of mouth rule the internet. If your product or service isn't cutting it, then there's no doubt that consumers will flock to review sites and social media to let the world know.
For this tip, we're going to assume you already have a top-notch product or service on offer. In this case, your digital marketing needs to find ways to push happy consumers to leave positive reviews in order to create social buzz and to build a reputable brand name.
How can you incorporate this into your digital marketing strategy? It's not as hard as it might sound. Just use marketing content to encourage customers to tell others about their positive experience with your brand.
The best way to do this is by using calls-to-action or by offering a discount for customers who do so.
Improve your digital marketing with digital signage
An effective digital marketing strategy is perhaps the most important way that online businesses can thrive these days. But online franchises shouldn't stop there.
Digital signage, as well as digital signage CMS, can also help businesses mesh their digital and in-store experiences and boost customer retention.
To find out more about how digital signage can boost your brand's digital marketing game, try a 14-day free trial today.
Visual Communication. Everywhere.
Get started for free. No credit card required.