Fast Food Digital Menu Boards
QSR digital menu boards are taking the fast food dining scene by storm. Here's everything you need to know about how they work and their main benefits.
WRITTEN BY: TelemetryTV, 03-02-2022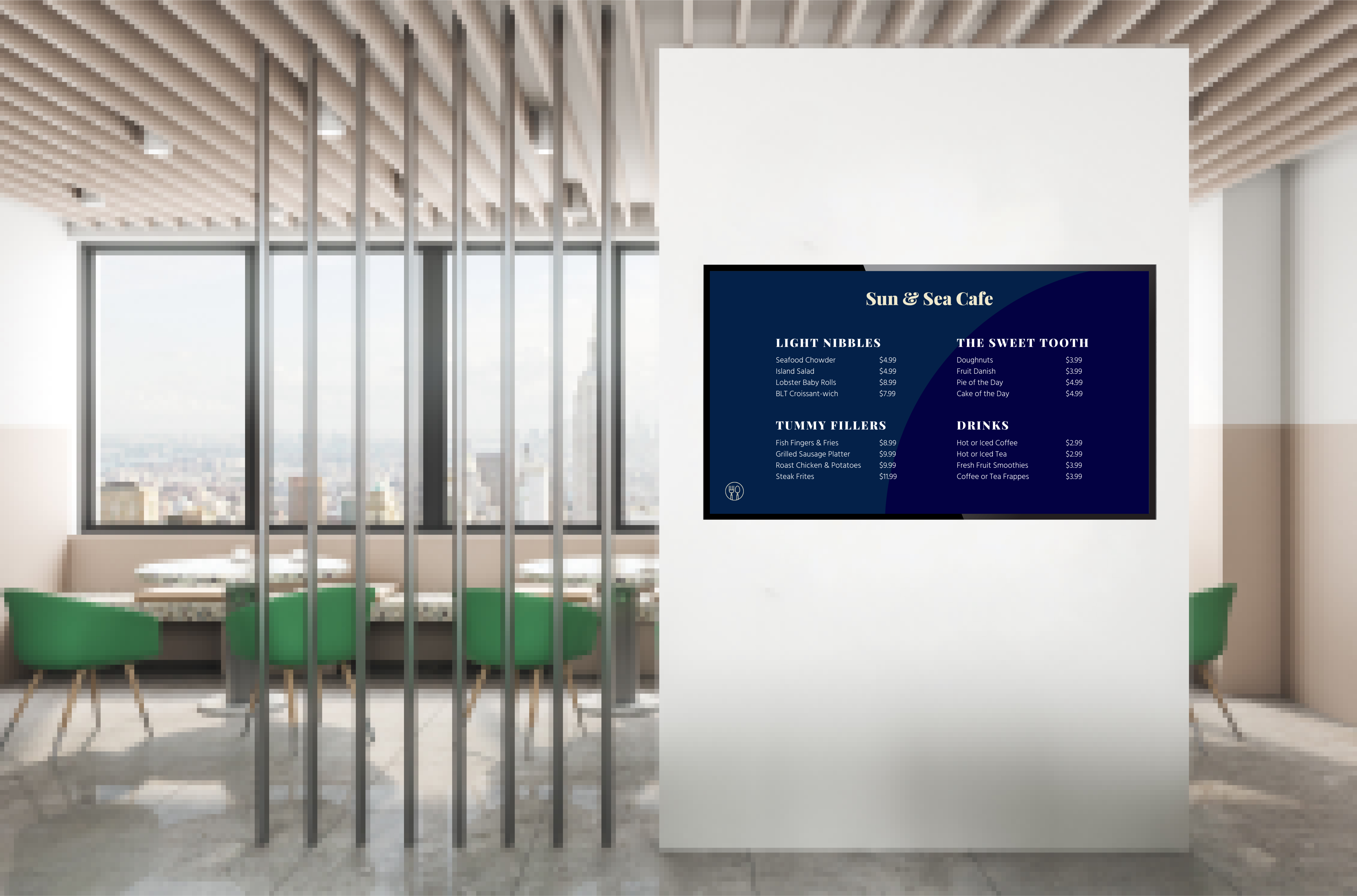 Quick-service digital menu boards have become a mainstay in the fast food world in recent years. That's because they give fast food and fast casual restaurants quite a few business-boosting benefits that they wouldn't have otherwise.
Fast food digital menu boards improve sales, better customer convenience, increase customer loyalty, save costs, and help your quick service restaurant (QSR) operate more efficiently.
Fast food digital signage — How it works
When it comes to digital signage in fast food restaurants, we are typically referring to its main use case: QSR digital menu boards (although there are many other use cases). These digital menus, as you can guess, display food menu items and beverages on high-definition screens in fast food or fast casual restaurants.
Since digital menus are displayed on eye-catching HD screens, customers can see all of your food in its peak mouthwatering glory. Unlike static paper menus of the past, the best dynamic digital menus make use of motion graphics and video content to give their food an even more hunger-inducing impact.
To create a QSR digital menu, you only need three things:
To learn how to get started with digital signage, visit here.
Why you should choose digital menu boards — The main benefits
Fast food restaurants can gain many benefits from installing digital menu boards. That said, here are the key advantages of QSR digital menu boards:
1. Boosted sales
As we alluded to earlier, digital menus are a great way to increase your quick-service restaurant's sales numbers. That's mainly because they offer new and unique ways to show off your menus and move customers to point-of-purchase actions.
What do we mean by this? Well, first and foremost, digital menu boards—as we said before—flaunt your food and beverage items better than any paper menu could dream of, thanks to the visually appealing nature of modern digital screens.
2. Food promotions and easy menu updates
On that same note, daily specials and hot deals are another great way to draw customers in and sell more menu items. And since digital menu boards are so easily and quickly updated, running new promotions to inspire customers is always an easy task.
This is a huge boon for fast food restaurants that routinely offer special menus and limited-time food items to entice more customers. So rather than constantly having to print more menus every time you want to run a new menu special or deal (which costs a lot of money), just update your digital menus with a few clicks of a mouse.
3. Provide customer convenience
If you were to poll people on the top reasons they choose fast food restaurants, then convenience would certainly rank very high. Needless to say, providing convenience is a must in the industry because of this.
QSR digital menu boards allow fast food restaurants to boost customer convenience by giving customers the option to quickly order food or beverages via an interactive touchscreen display. With just a few self-service kiosks in your restaurant, ordering becomes a breeze and lines become a thing of the past.
As an added bonus, you'll save money on labor costs.
The main features of the TelemetryTV fast food digital menu app
Unlike most other content management systems on the market, TelemetryTV is designed specifically for digital signage use cases. And better yet, TelemetryTV's digital signage software comes with a built-in digital menu board app that makes creating a beautiful digital menu and updating it on the fly easier than ever.
Here are just a few of the awesome features included in the TelemetryTV Digital Menu Board App:
Turnkey digital menu templates (drag and drop)
Custom formatting for any type of screen or resolution
Set menus to rotate on a playlist
Schedule menus to update depending on the time of day (great for restaurants with breakfast, lunch, and dinner menus)
Insert custom assets into menus like images, video, and motion graphics
Get started today with TelemetryTV digital menus
Do you own a fast food restaurant and want to learn more about how digital menu boards can help take your QSR to new heights? Visit the TelemetryTV website today.
Visual Communication. Everywhere.
Get started for free. No credit card required.