How To Use Digital Menu Boards To Increase Your Sales and Boost Visibility
Digital menu boards have become a staple of the restaurant industry. Far from an expense, digital menu boards can actually become an asset to your business if you follow these simple techniques to improve sales.
WRITTEN BY: TelemetryTV, 01-23-2020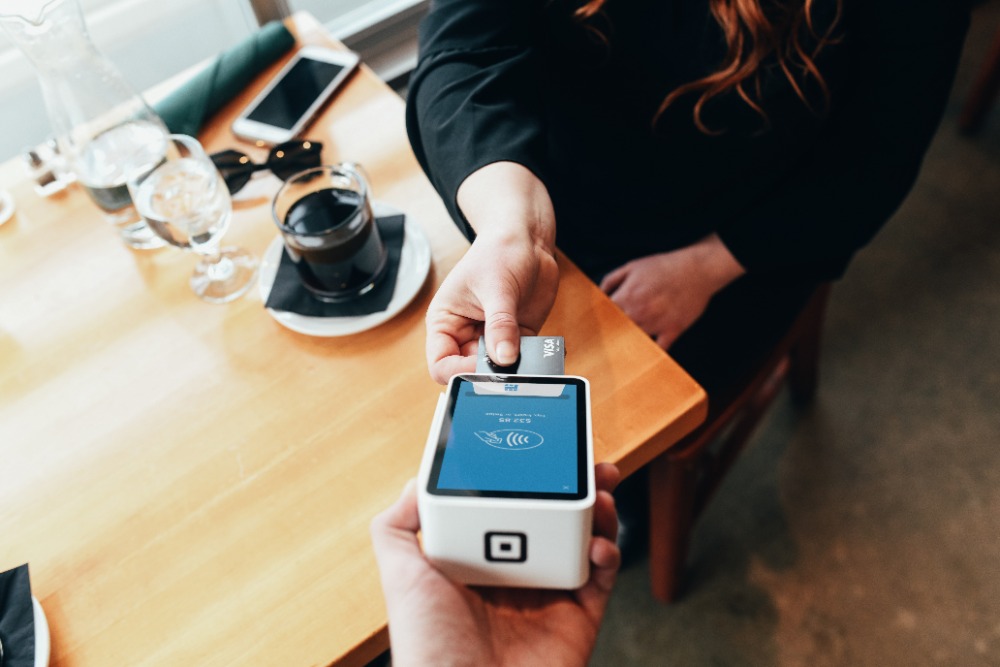 Digital menu boards have been making huge waves in the restaurant industry recently. The reason they're catching on like wildfire in restaurants around the world is that they boost sales—plain and simple. That's why they're popping up all over the place, even at local in-the-know spots.
But just installing some digital menu boards and hoping for the best isn't going to cut it. Restaurants can only get the most out of a TV menu board when they know how to properly use it.
That's why we're here to spotlight some of the best digital menu board examples. We'll also go over best practices and the numerous ways a TV menu board can transform your sales almost overnight.
Benefits of digital menu boards
When it comes to raising sales numbers, the verdict is in: digital menus for restaurants work. And that shouldn't really come as a surprise to anyone, considering that restaurant digital signage is—at its core—a visual medium. And studies show that visual content has much higher recall rates than written content—65% to 10% according to one study.
Just think about it. The simple act of giving customers the ability to see your digital restaurant menu on tv screens in all its delicious glory is enough to whet their appetite and push them to make a purchasing decision. That translates to higher sales.
In fact, while digital menu boards might seem like a hefty investment at first glance, statistics show that over 40% of restaurants recoup their initial investment in less than one year. Thanks in large part to a potential sales boost of up to 50%.
On top of that, here are even more ways that a TV menu board can improve your restaurant's sales.
Upsell: Showcase new and hot menu items on your visually striking displays.
Increase brand presence: Push your brand image in a more eye-catching and memorable way.
Update in real-time: Easily update content on the fly, saving time and labor costs.
Schedule content: Schedule content to run depending on external triggers such as time of day, which is a great way to automatically switch your menu from breakfast, lunch, and dinner.
Enhance customer experience: Get rid of boring, text-based traditional menus and replace them with highly readable digital menus that reduce dwell time.
Leverage Your Screens To The Max
TelemetryTV is the only digital signage software you need to drive engagement, productivity and revenue for your business.
Learn More
TV menu board designs - best practices
A recent study of 10 of the most popular fast-food and fast-casual brands revealed that while digital restaurant menus are excellent at growing sales, some restaurants are succumbing to common pitfalls that should be avoided when implementing restaurant digital signage.
Keep it clean and crisp
First off, when designing your digital menu board content you want to make sure you never have too much clutter. Jumbled and crowded content will only serve to confuse customers—and turn them off from your new screens. So create a digital menu that is easily legible and features high contrasting colors. That way, it'll be as simple as possible for your customers to decipher your digital menu on-the-fly.
On that same note, it's always important to remember that while yes, having flashy images of your tasty food certainly sells, there can also be too much of a good thing. Strike the right balance between images and text. Having too many images will lead to a lot of unwieldy noise on your screens. Having too much text will just come off as bland and boring.
Add motion or video elements
Flashy images aren't the entire part of the equation, either. The best digital restaurant menus not only feature appetizing images, they also feature elements of motion or video. In fact, according to one study, a full-court press approach that blends basic text, images, and some form of motion or video in your digital menus is most effective, raising weekly sales nearly 18% on average.
Utilize calls-to-action (CTAs)
Like selling products in any other industry, it's always vital to use CTAs to move your customers to action. The best CTAs are straight-to-the-point and use strong verbs and wording that elicits emotion. They can also potentially create a sense of urgency and scarcity in the minds of customers.
Follow that same playbook. But also always keep in mind that real estate on digital restaurant menus is quite limited. So never get overly wordy. Use short, sweet, and simple CTAs to push your daily specials, happy hours, last calls for alcohol, discounted meal deals, and promoted items.
Don't be afraid of free digital menu boards
If your budget is tight, then it's important to know that creating restaurant digital signage doesn't have to be cost-prohibitive. Nowadays, there are tons of free resources that let you quickly and easily design content that can be readily integrated into TV menu boards. Out of all the free digital signage content resources, Canva is our top recommendation.
TelemetryTV's digital menu board templates
Our Digital Menu Board App makes it a snap to get started with our easy-to-update digital menus for restaurants.
Choose from three menu styles, easily input your menu items, customize your background image and font, and display your restaurant menu on a TV screen. Avoid customer confusion with the ability to hide out-of-stock items with the click of a button.
We've also teamed up with TITAN School Solutions - the fastest-growing school nutrition software solutions provider in the U.S. - to create the TITAN Menu App.
Together with Telemetry TV the app allows school nutrition professionals to connect menu information from their TITAN management modules to customizable, lunchroom menu display boards. Through this partnership integration, lunchroom displays automatically update menu items, based on inventory, in real-time.



Additional uses for digital menu boards
Digital menus for restaurants will help you increase your sales like few other things, but know that they aren't just a one-trick pony. They also have a wide range of other restaurant uses:
Display additional nutritional info: Give health-conscious customers the transparency they need about your food items, and highlight common food allergens.
Collect reviews: Encourage users to interact with your screens and leave reviews. That way, you can rank higher on Google and Yelp.
Highlight top reviews: Showcase the best reviews your restaurant has received on Google, Yelp, Facebook, or Twitter to build hype around your restaurant's brand and image.
Tell your brand's story: Allow customers to have insight into your brand's background, or let them see you getting involved in the community by displaying videos or short snippets across your digital boards.
Build a loyal fan base: Push customers to interact with your brand on social media by showcasing your social feeds, posting special promotions, and shouting-out your loyalty programs.
The future of digital menu boards
Digital menu boards have come a long way in the past few years. But don't expect that trend to come to a halt anytime soon. The technology behind digital menus for restaurants is only going to keep advancing into the next decade or so.
Specifically, restaurants can expect digital menu boards to become fully integrated with the internet-of-things (IoT), which will allow all your restaurant's smart devices to communicate with each other. For example, maybe your restaurant's inventory is running low on a specific menu item. Your smart freezer could recognize this and be programmed to tell your screens to start advertising other food items that are higher in stock—eliminating food waste in the process.
Restaurants can also expect mobile integration with digital menu boards to take a huge leap forward in the coming years. Beacons in your digital boards could be used to relay special offers and promotions to customers' phones, encouraging them to become repeat visitors. Or perhaps customers could quickly use their phones to interact with your screens and subscribe to email lists or follow your brand's social media channels to receive prizes or discounts.
Whatever the case, we can assure you that digital menu boards are here to stay in the restaurant industry.
Get started for free
Interested in adopting digital menu boards for your restaurant? Sign-up today for a 14-day free trial of TelemetryTV's platform and get access to a robust and highly customizable digital menu board app designed specifically for restaurants.
Visual Communication. Everywhere.
Get started for free. No credit card required.