How Much Does Digital Signage Cost? A Guide to Calculating Your Expenses
How much does digital signage really cost? There's more than meets the eye, avoid common pitfalls and learn what you really need to get started with this digital signage cost breakdown.
WRITTEN BY: TelemetryTV, 01-22-2020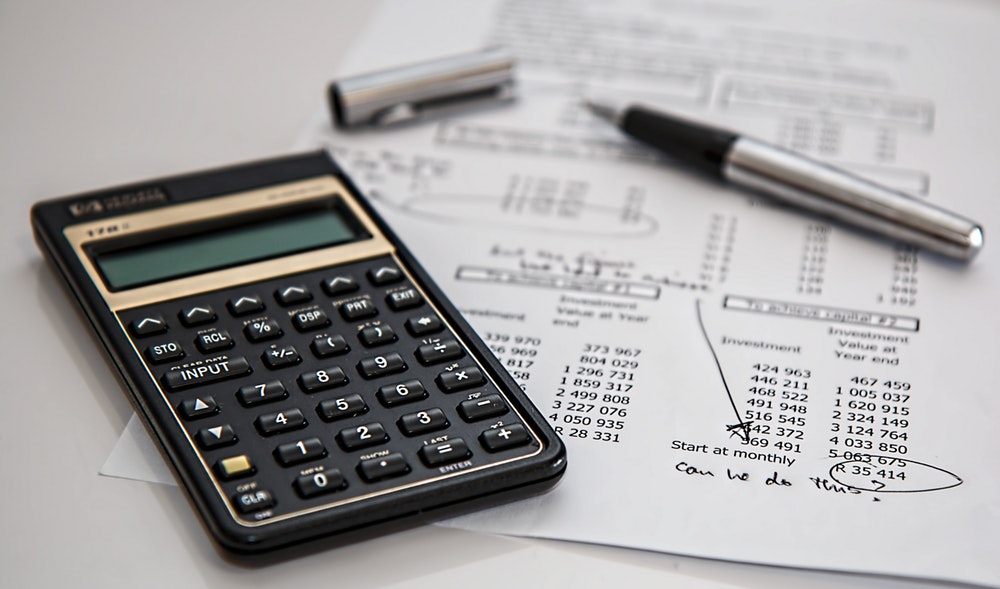 Getting started with digital signage isn't exactly the easiest of tasks. For one, it takes a lot of planning in order to get all of your ducks in a row, from determining your digital signage budget, goals, and needs, to picking the right digital signage hardware and software solutions.
That said, we're here to give you all the information you need on what it'll cost your business to get started with digital signage—including all the hidden costs that companies adopting digital signage tend to overlook.
After all, digital signage should be treated as a business expense or, better yet, an investment. And if you want to get the most ROI out of that investment, it's important to know your estimated costs going in and how you can keep those costs as low as humanly possible—while still achieving your digital signage needs and objectives, of course.
Update:
We've launched our free TelemetryTV desktop app for remote teams -the new app helps employers keep remote workers informed with critical updates, dashboards, announcements, and live streams via their desktop computer. To get started for free click here.
1. Displays
Choosing the perfect TV display for digital signage can be a bit of an overwhelming process at first. Simply put, there's no less than a handful of questions you need to answer that aren't always so easy for a layman to decipher: What brand should I buy? What screen size do I need? What features are necessary and unnecessary? And so on.
In most cases, however, picking a digital signage screen doesn't need to be rocket science, especially if you follow this basic formula.
Know your budget, needs, and goals.
Find a high-impact location for your display.
Let that location determine the size of your screen—think total room size, wall space, and viewing angles.
Research the best performing TV display brands for your budget (Here are our top six digital signage displays currently on the market).
Select a screen that ticks all the above boxes.
As a general rule, we almost always recommend opting for a commercial display over a consumer TV when it comes to picking a digital signage screen. Sure, they are more expensive at the point of purchase, but in the long run they make their worth abundantly clear. In fact, commercial displays have longer warranties, much longer lifespans, and much more processing power. If you plan on putting some serious miles on your screen, then a commercial display is absolutely the way to go.
Need more help picking the right TV display for your digital signage? Here's our comprehensive breakdown.
Total cost
Depending on the brand, size, resolution, commercial vs. consumer, and a host of other factors, a TV display for digital signage could cost anywhere from a few hundred dollars to a few thousand.
Recommendations
Below we have included 3 popular display choices at 3 price points:
Consumer: 55" TCL 6-Series: $550.00
Pro: 55" Samsung DC-E Series Commercial LED: $700.00-$900.00
Enterprise: 55" Samsung PM-H Series Commercial LED: $2000.00
Leverage Your Screens To The Max
TelemetryTV is the only digital signage software you need to drive engagement, productivity and revenue for your business.
Learn More
2. Players
To stream content across your digital signage, you'll need to first invest in at least one media player. Typically, you'll need a media player for each screen on your visual communications network.
Media players usually fall into three categories: boxes, plug-and-play sticks, and all-in-one solutions. Knowing your budget, the operating system you prefer to use, and the capabilities you require out of your digital signage system will help you determine which is right for you.
Media boxes are preferable if you are prioritizing processing power, storage, and durability, while plug-and-play sticks are great for those looking for an inexpensive, on-the-fly option. All-in-one digital signage solutions are built directly into the display and don't require further hardware. These typically don't function at as high of a level as external media players, however.
Total Cost:
The price of a player will vary based on your use case. Here are 3 of our recommended digital signage players at 3 price points:
Recommendations
Chrome:
CTL Chromebox CBX2 - One of the most flexible Chromebox on the market, while providing for a cost effective deployment. This is generally the best device to deploy TelemetryTV with the ChromeOS platform. Supports dual 4k displays.
Android:
Ugoos Am6 Pro or Plus - The Ugoos AM6 Pro is a strong Android device option. The device for digital signage has high functionality such as automatic app updates and Kiosk mode. This device has 32GB of capacity, 4GB RAM for faster performance. Dual-band Wifi with 2X2 MIMO means that this powerful device also features robust internet connectivity for streaming.
Windows:
Minix NEO J50C-4 Plus - A high performance device running Windows 10 this has it all. 4GB of memory and 64GB of storage supporting true 4k with multiple displays. Although like all Windows 10 devices this will not be as easy to manage at scale as ChromeOS.
3. Mounting hardware
There are a wide variety of display mounts on the market, from flat wall and tilted wall mounts to ceiling mounts and video wall mounts. Ultimately, the location of your screen and the viewing angles needed will determine the type of mounting hardware you need.
For example, if your screen is a bit above the average eye-line, you'll need a mount that allows you to tilt the screen downwards so the viewing angle is just right.
As with displays, mounting hardware comes in two distinct types—commercial and consumer options. Again, we suggest opting for commercial-grade mounts even if the initial price is a bit higher. Why? Put simply, the build quality is a lot better, which means you won't have to worry about durability. Also, installing, making adjustments, and servicing commercial mounts is much easier and more cost-effective when compared to consumer mounts.
Total cost
Consumer mounts usually run anywhere from $50-$150
Commercial mounts typically cost $200-plus.
4. Installation costs
The labor costs involved in installing digital signage is probably the hardest to pin down. That's because it all comes down to the scope and scale of your business' specific digital signage deployment.
Total Cost
Simple one or two-screen set-ups: $200.00-$300.00
Large-scale and complex digital signage integrations: $2000.00-$10000.00
5. Licensing
Most cloud-based digital signage software comes with a monthly licensing fee, which gives you access to a wide range of features from apps, templates, and tutorial videos to playlist managers and around-the-clock support.
Paid digital signage software typically supports most operating systems, is simple to integrate into existing solutions, and is easily scalable across multiple screens.
Your business should also factor in subscriptions to any other services that might be necessary, such as the ChromeOS kiosk enterprise license, Dropbox, Adobe Cloud, stock photo libraries, or websites for graphic design elements.
Total Cost
For high-quality digital signage software, expect to pay an amount similar to a monthly Netflix subscription fee per screen. The current pricing for TelemetryTV's all-in-one digital signage software is always available on the relevant page. As for any other necessary subscriptions, the cost will depend on how many professional solutions you require as opposed to free resources.
The following charts represent the average commercial and consumer digital signage setup costs for 10 screens and 1 screen respectively. We've used the average prices for the costs mentioned above, as well as gone into more detail about additional costs to consider that are not included below.
*device licenses on TelemetryTV's Enhanced plan, billed annually

*device license on TelemetryTV's Essential plan, billed annually


6. Personnel and IT costs
Device Provisioning
One of the first—and sometimes most complex—things you'll need to do during set-up is to provision all your devices. Essentially, this just means you need to connect and prepare each of your media players and screens for use as digital signage. That way, you'll be able to stream your content across all your displays.
Provisioning can cost a lot in time and money since it's a complicated process, but hiring professionals to do it for you can save your business a huge headache during the installation stage. In general, Android devices are the easiest to provision—especially at scale—thanks to the fact that they support simple USB provisioning.
Switching over/integration
Switching over or integrating a new digital signage installation or content management system (CMS) can be time consuming and put a significant dent in your company's wallet. For one, a lot needs to undergo changes. And two, everything needs to be fine-tuned during the process.
Again, we recommend hiring experts to take care of integration for you because there always tend to be unforeseen hiccups in this step of the process.
Learning the software and content creation
Most digital signage software these days is pretty intuitive. That said, there is somewhat of a barrier of entry to the uninitiated. For that reason, your existing staff will either need to be trained with the new software or you'll need to onboard new employees who are already familiar with it.
On top of that, your staff will regularly need to create fresh, informative, and exciting content. This means you'll need access to stock photos, graphics, fonts, and other design assets. Good thing for you, there are loads of free online resources for all of the above.
Troubleshooting and maintenance
Once your digital signage is up and running, you're also going to have to foot the bill for any problems you run into—whether they be software or hardware related. This means you'll need staff on standby to remedy any complications your digital signage might experience. If not, you're going to run into service downtimes. Not only will that irk anyone who has a need for your digital displays, but it will also disappoint any marketers running ads across your screens.
Luckily for you, some digital signage solutions come with dedicated 24/7 support teams should you run into any troubles with your signage.
Total Cost: The labor costs of maintaining a digital signage network can vary widely depending on complexity and scale, from the occasional small expense for basic implementations to hefty monthly payments for robust, multi-screen deployments.
7. Lifecycle of digital signage
Digital signage adopters often overlook the lifecycle of digital signage hardware when it comes to costs. From the normal wear and tear of everyday use alone, you can expect your digital signage to last roughly five years.
That inevitable degradation of your hardware means that some devices will have to be repaired, replaced, or upgraded as time goes on. And those fixes will cost money as well as both staff and IT resources.
As we mentioned earlier though, it's better to purchase commercial displays over consumer ones, even if you'll pay more upfront.
8. Hidden costs of free digital signage software
Some businesses looking to adopt digital signage on the cheap get intrigued when they hear about free digital signage software. While yes, in some rare circumstances, free digital signage software could be advisable—but we only recommend that route if your digital signage goal is extremely limited in scope.
The reason being that free digital signage comes with a lot of hidden costs that people don't initially consider. For example, most free digital signage software is extremely clunky, notoriously hard to learn, offers little-to-no support, and is ridiculously unwieldy when it comes to scalability. These are all things that could obviously cost your business an arm and a leg in the long run—in both time and money.
In the vast majority of digital signage use cases, it's highly recommended to subscribe to top-notch digital signage software. At the end of the day, it'll only be a tiny fraction of your overall set-up and maintenance costs for your visual communications network.
9. Test if digital signage is right for you
Before diving headfirst into a big investment like digital signage, test if it's right for you. That way, you don't go spending your company's hard-earned money on something you don't absolutely need.
With that caveat out of the way, if you're interested in trying TelemetryTV's intuitive digital signage software, simply sign-up for a free 14-day free trial with no credit card needed.
Once you're signed up for free, you can easily test out the TelemetryTV platform's capabilities with no risk before purchasing any hardware. Just launch "preview mode" to see it in action.
Visual Communication. Everywhere.
Get started for free. No credit card required.