Calendar
Free calendar app for digital signage, our cloud based web application is built to power your displays.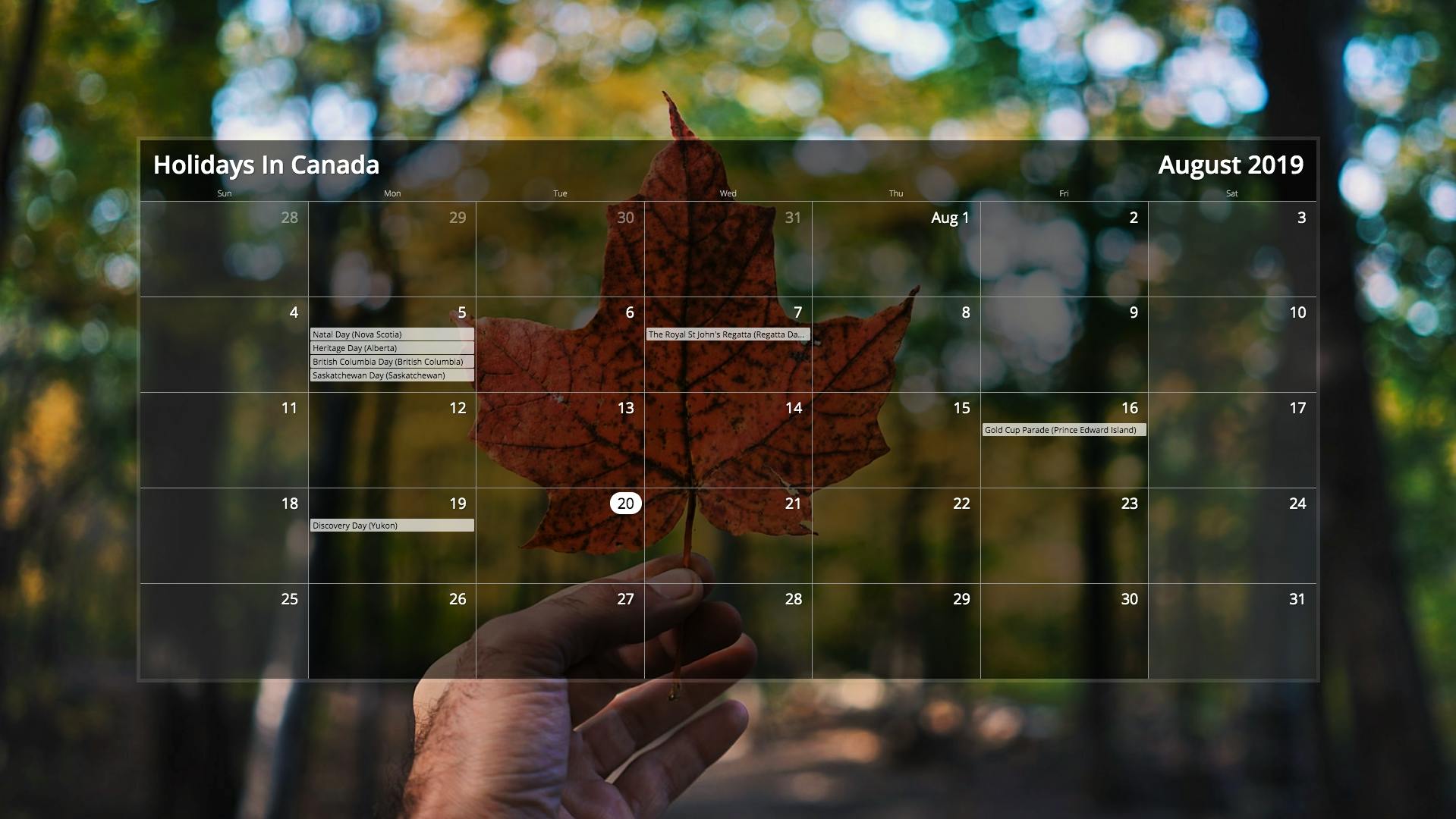 English
Chinese
Spanish
Russian
German
Swedish
Italian
Portuguese
French
Japanese
Danish
Dutch
Description
TelemetryTV's Calendar App for digital signage allows you to display your calendar on a screen in under three minutes. Simply add your calendar address, choose a background, and voilà⁠—a sleek, well-designed calendar view to help you stay on top of your events.

Use in office lobbies, conference rooms, classrooms and more. Events will automatically be updated on the screen.
Visual Communication. Everywhere.
Get started for free. No credit card required.