Product Updates February: Device Defaults, Webhook URLs, and More
We're excited to introduce device defaults, new streaming video features, an improved Webshots app, and other cool updates.
WRITTEN BY: TelemetryTV, 02-09-2023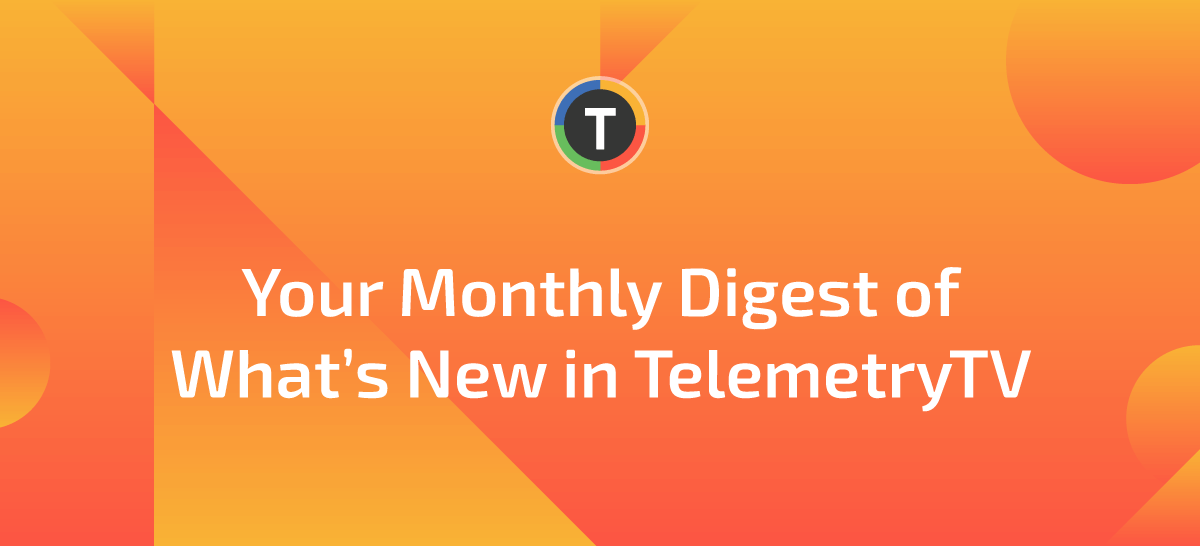 We're excited to introduce 'Device Defaults', Webhook URLs, new streaming video features, an improved Webshots app, and other cool updates.


Speed Up Provisioning with Device Defaults

Create a device setting defaults template that will be used when a new device is paired or provisioned. That will save you time setting up multiple endpoints requiring the same configuration.
Learn more about Device Defaults →
Send Device Data to 3rd Party Tools with Webhook URLs

In addition to sending device logs, playbacks, and ad campaign reports to Amazon Kinesis Firehose, our app can now send data directly to your webhook URL. Pipe it to your BI platform or any other 3rd party tool to analyze your data in real time, set up automation workflows, and more.
Learn more about Device Webhooks →
Stream Video Feeds to Screens
TelemetryOS media players can now receive video streams over IP Multicast, RTSP, MMSH, and HLS and embed them in a playlist.
Leverage the Amadeus Integration
Link TelemetryTV to your Amadeus Hospitality account's event data with our turnkey integration app. Display visual agendas/event directories, filtering information by the booking organization, room, or date—to keep the audience updated on keynotes and breakout sessions for conferences.
Learn more about the Amadeus integration app →
Webshots Just Got Better
Webshots is the secure and easy way to display your dashboards, web applications, or websites on screens securely—even when they require login credentials or are behind your firewall.
We've decreased the minimum refresh rate for Webshots from 60 seconds to 10 seconds so you can display dashboards and apps on screens with less latency. Do you have many data sources? You can now create separate folders for each data source to keep webshots organized.
Other Mentions
1. TelemetryTV's Devices section has two new tabs: Logs and Playbacks, which aggregate logs and playbacks from all devices and display relevant data in time-sorted order.
2. Bandwidth usage monitoring is now more granular—in addition to monthly statistics for the entire account, you can now track bandwidth usage for each individual device.
Telemetry Changelog
Bookmark our newly published Changelog page, where we will post detailed information on all future product releases. You can already find the updates on release 23.1, dated January 30th, 2023.
* Find out if the features mentioned above are available on your plan here.
Try Out These New Features Now
Visual Communication. Everywhere.
Get started for free. No credit card required.