34 Best Project Management and SaaS Tools for Startups
Here is an in-depth guide on the best free and paid SaaS subscriptions for startups looking to get a leg up on the competition.
WRITTEN BY: TelemetryTV, 03-04-2021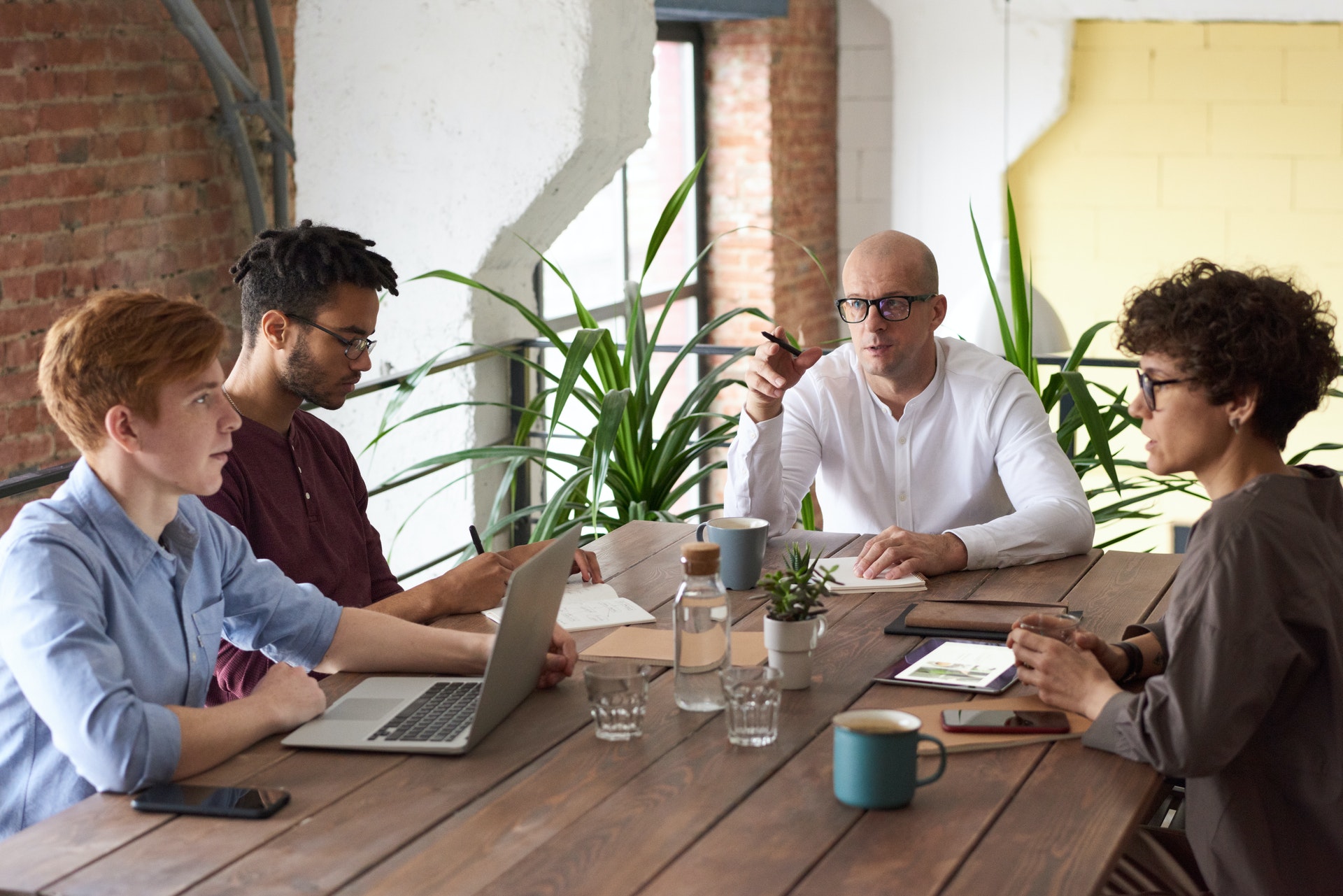 Managing a startup can be extremely difficult. There are tons of moving parts, rapid growth, and diverse teams to manage simultaneously.
That's why startups need to have the necessary tools to navigate those choppy waters. That means keeping an eye out for all the best software and project management tools on the market—apps and software focused on everything from sales and marketing to operations, customer support, and development.
With that said, let's jump right into the 34 best free and paid software options for startups.
Best general purpose apps for startups
1. Team messaging: Slack
Slack is a messaging app that allows teams and departments to communicate via dedicated "channels." Once a channel is set up, individuals in the chat can message, voice or video call, share files with one other, and post announcements. Basically, Slack makes project communication a simple proposition.
Price: $6.67/mo per user for small and medium-sized businesses.
Leverage Your Screens To The Max
TelemetryTV is the only digital signage software you need to drive engagement, productivity and revenue for your business.
Learn More
2. Team wikis: Tettra
Put simply, Tettra is an SaaS that allows your company to store all of its information on an easy-to-use Wiki format. And since all of your organization's information is easily accessible, on-boarding new employees or giving staff answers to questions they might have is a breeze.
Price: $0/mo for first 5 users, $99/mo for first 10 users, or a custom price for enterprise solutions.
3. Team business apps: Google Workspace
Formerly known as G Suite, Google Workspace is an all-in-one software solution for startups. Essentially, Google Workspace gives businesses access to cloud-based apps created by Google such as Gmail, Calendar, Chat, Drive, Docs, Sheets, Slides, Forms, Sites, and much more.
Price: $6/mo per user for Business Starter, $12/mo per user for Business Standard, or $18/mo per user for Business Plus.
4. Customer support: Intercom
Intercom is an SaaS that gives businesses the ability to communicate with customers through their website, social media, live chat, or a dedicated help center. The app comes built-in with help bots and support ticket forms, which make giving customers the help they need that much easier.
Price: Starts at $59/mo.
5. Password management: 1Password
1Password bills itself as a "password manager, digital vault, form filler, and secure digital wallet". In addition to helping companies securely store a variety of passwords, credit cards, and other sensitive information in one place, it also helps them quickly log in to sites and fill forms with just a single click.
Price: $3.99/mo per user for Teams plan or $7.99/mo for Business plan.
6. Cloud collaboration: Airtable
Airtable is a cloud-based project management SaaS that links your databases and records with easy-to-use spreadsheets. There are also tons of pre-built templates that can help organizations streamline things like digital video production, marketing campaigns, product catalogs, event planning, bug tracking, and much more.
Price: $0/mo for the Free plan, $10/mo for the Plus plan, and $20/mo for the Pro plan.
7. Video messaging: Loom
Loom is a video messaging app that allows users to record their screen, camera, and microphone simultaneously. Videos can then be easily shared with others. Some use cases for Loom include customer support, design, marketing, product management, among many others.
Price: Free for the Starter plan or $8/mo for the Business plan.
8. Task management: Wrike
Wrike is a project management application used to streamline workflows. Its dashboards allow projects and tasks to be easily visualized by teams. For this reason, Wrike is often used by startups to help manage their various remote workers.
Price: Free for up to five users or $9.80 for the Professional plan.
8. Business planning: Cuttles
Cuttles is an all-in-one tool for startups which allows teams to create their canvas, write their business plan, do their budgets, track their progress and present everything to investors in great design.
Price: The Dreamer plan starts at €15/mo, the Startup plan starts at €30/mo, and the Incubator plan starts at €299/mo.
9. Project Communication: ProofHub
ProofHubis an all-in-one project communication software that simplifies collaborative team projects. It's a central suite for managing tasks, creating team calendars, and accurately monitoring project flow. The team collaborates using async discussion boards and real-time chat. Streamline workflows using Kanban-styled task management and track team productivity with timesheets.
Price: $89 per month flat fee for unlimited projects and team members.
Best development apps for startups
9. App integrations: Zapier
Zapier was created to help startups link the dozens of web apps they use on a daily basis. With Zapier, all of these apps can be integrated so that they constantly share data and communicate with one another. Because of this, Zapier is extremely popular when it comes to managing remote teams.
Price: Free for up to 100 tasks/mo, $19.99/mo for up to 750 tasks, $49/mo for up to 2,000 tasks.
10. Website CMS and hosting: Webflow
Webflow is a SaaS that allows startups to design, build, launch, and host websites in a streamlined manner. Everything from blogs, portfolios, business sites, and e-commerce stores can be built on the Webflow CMS entirely without coding.
Price: Basic site plan starts at $12/mo, the CMS plan starts at $16/mo, and the Business plan starts at $36. Can design sites for free.
11. Project management: Atlassian
Atlassian is a suite of development, collaboration, and project management tools. Of their numerous apps, Jira is built for agile software development, test case management, issue tracking, customizable workflows, task management, and much more. Trello is a board and list-making productivity app for teams. And Bitbucket is a code repository that allows organizations to restrict access to their source code.
Price: $0-$14/mo per user for Jira, $0-$10/mo per user for Trello, and $0-$6/mo per user for Bitbucket.
12. Headless CMS: Cosmic JS
Cosmic JS is a headless CMS that lets teams manage content for websites, e-commerce platforms, blogs, apps, marketing campaigns, and more. Since it is headless, content can be integrated from multiple different sources simultaneously.
Price: Free for personal use or $99/mo for up to five users.
13. Data management: Stitch
Stitch is cloud-based software used for quickly connecting and moving data from multiple sources. Once the data is copied from another application, Stitch automatically moves it to a new destination of your choosing.
Price: Starts at $100/mo.
14. Bug tracking: Bugsnag
Bugsnag is an application that monitors the performance of websites and mobile apps. Errors or bugs found by Bugsnag are reported to the owner of the app or website so they can take steps to fix the problem.
Price: Free for Lite version or starting at $59/mo for the Standard version.
15. Web browser automation: Browserless
Browserless is a cloud-based, web automation SaaS used by developers to connect to a headless browser and automate actions at scale, such as remote QA testing or scraping data from dozens of websites simultaneously.
Price: Usage-based or starting at $50/mo.
16. Uptime monitoring: Checkly
Checkly is a free API and E2E monitoring tool used to make sure websites and applications are running exactly how they are supposed to run. Checkly's most notable features include synthetic monitoring, CI/CD integration, public dashboards, global coverage, and alert integrations.
Price: Free for up to 50k API check runs/mo, 5k browser check runs, and five users.
17. Corporate site hosting: Netlify
Netlify is a web hosting infrastructure that handles the backend processes for companies. Since Netlify only hosts static websites, load times are typically much less than traditional web hosting services.
traditional
Price: Free for the Starter plan, $19/mo per member for the Pro plan, and $99/mo per member for the Business plan.
Best marketing apps for startups
18. Keyword tool: SEMrush
SEMrush is a software suite that helps marketers boost their brand visibility online. SEMrush users can use the software to analyze SEO and price-per-click (PPC) performance, research keywords, manage marketing campaigns, track competitors, and much more.
Price: Starts at $99.95/mo.
19. Video hosting: Wistia
Wistia is an all-in-one software for video and podcast hosting. Wistia gives marketers a series of tools to seamlessly create, publish, and host videos and podcasts on their sites. On top of that, the software also gives the creators a variety of marketing tools to help find and grow their audiences online.
Price: Free or $99/mo for the Pro plan.
20. Video hosting (alternative): Vimeo
Vimeoalso offers a video hosting subscription that gives users the ability to easily host, manage, and share videos on a variety of different platforms. The Vimeo video hosting solution also offers other perks such as customizing the video player, monetizing videos, live streaming, easy-to-use templates, and detailed analytics.
Price: Starts at $7/mo.
21. Email tracking tool: Vocus.io
Vocus.io integrates with Gmail to improve and track email outreach. The app can be used to launch email campaigns, automate follow-up emails, schedule appointments, sync with CRM, and much more.
Price: $5/mo for the Basic Plan, $10/mo for the Starter plan, and $20/mo for the Professional plan.
22. Email templates: Stripo
Stripo is a free software for building professional and responsive email templates. Users of Stripo can either choose from over 400 pre-built templates or design their own templates using an easy drag-and-drop interface.
Price: Free or $10.42/mo for the Business plan.
23. Stock photos: Depositphotos
Depositphotos is an online repository for royalty-free stock photos, vector images, illustrations, music, and video clips. In total, there are almost 200,000,000 pieces of content on Depositphotos available for subscribers to download.
Price: Starts at $9.99/mo for up to 10 downloads.
24. Landing page CMS: Unbounce
Unbounce is a drag-and-drop CMS similar to Webflow, Squarespace, or Wix but is built specifically for designing and publishing landing pages. The easy-to-use interface means e-commerce sites and marketing agencies can spend less time designing a landing page, and more time getting leads and conversions.
Price: Starts at $72/mo.
25. Behavior analytics: Hotjar
Hotjar is a service that tracks how users behave on a given website using tools such as heat maps, surveys, and user feedback. While traditional website analytics tools analyze the traffic coming to your website, Hotjar shows how visitors use your website once they are there: Where do they click? How long do they stay on certain pages? Etc.
Price: Starts at $99/mo.
Best sales apps for startups
26. Analytics engine: Mixpanel
Mixpanel is an SaaS used to monitor and track interactions with mobile and web applications. By showing how users interact on a site or app, teams can use that real-time data to make informed decisions about what's working and what isn't. The Mixpanel app also supports A/B testing and user survey forms.
Price: Free or starting at $25/mo for the Growth plan.
27. Sales CRM: Pipedrive
Pipedrive is software that gives businesses the ability to manage and improve leads, track communications with customers, automate minor tasks, and monitor sales performances and campaigns. Unlike many other sales CRM platforms, Pipedrive is known for its easy-to-use interface.
Price: Starts at $9.99/mo per user and goes up to $39.99/mo depending on the plan.
28. Expense tracking: Expensify
Expensify is an app designed to automate the process of tracking business expenses like bills, inventory costs, and invoices. Bascially, the software eliminates the need for manual entry of expenses, in turn, saving startups both time and money.
Price: Starts at $4.99/mo.
29. Profit tracking: ProfitWell
ProfitWell is a free software designed for startups that use a subscription model. The app harvests metrics like subscription analytics and profit tracking to help these companies determine what their pricing strategy should be and how to reduce their churn rate.
Price: Free.
30. Meeting scheduler: Calendly
Calendly is a scheduling software aimed at getting rid of the old-school ways of setting up meetings and appointments. Instead of using phones and emails to do the job, Calendly lets users set up times when they are available, then clients choose an available time, then Calendly notifies both parties of the scheduled event.
Price: Free for 1 calendar/user, $8/mo for 2 calendars/users, and $12/mo for 6 calendars/users.
31. Outbound email system: Klenty
Klenty is sales software used to send personalized outbound emails and automated follow-ups to large numbers of potential clients. Klenty also integrates seamlessly with CRMs such as Pipedrive, Salesforce, Hubspot, and Zoho.
Price: Klenty's Startup plan is $35/mo per user.
32. Sales research: LinkedIn Sales Navigator
LinkedIn Sales Navigator is essentially a paid version of LinkedIn designed for sales teams. In addition to getting all the networking benefits of LinkedIn, the Sales Nav gives users the ability to hone in on potential clients for deals using its advanced search feature.
Price: Starts at 79.99/mo.
33. Outbound automation: Phantombuster
Phantombuster is a growth-hacking app. This just means that the software can perform simple web actions at scale to build leads, outreach, and harvest valuable data. Some of Phantombuster's most used "Phantoms" (aka web actions) include LinkedIn Network Booster, LinkedIn Companies Info, Instagram/Twitter Auto Follow, Instagram Follower Collector, and Sales Navigator Search Export.
Price: Free for 10 minutes per day and 1 Phantom slot or $30/mo for the Growth Hacker plan.
34. Document automation: PandaDoc
PandaDoc is a one-stop-shop for request-for-proposal (RFP) templates, document automation and tracking, and legally binding e-signatures. This lets your sales teams focus more on getting deals done, and less on time-consuming busy-work.
Price: Free or starting at $19/mo for the Essentials plan.
How to get started
Looking for a digital signage solution? TelemetryTV comes with loads of project management features, tools, and app integrations designed specifically for startups looking to grow and operate more efficiently.
Sign up to TelemetryTV today to get a free 14-day trial.
Visual Communication. Everywhere.
Get started for free. No credit card required.