The best free stock photo services to level-up your digital signage
When it comes to your digital signage, finding the right images and videos to complement your content is essential.
WRITTEN BY: TelemetryTV, 11-17-2019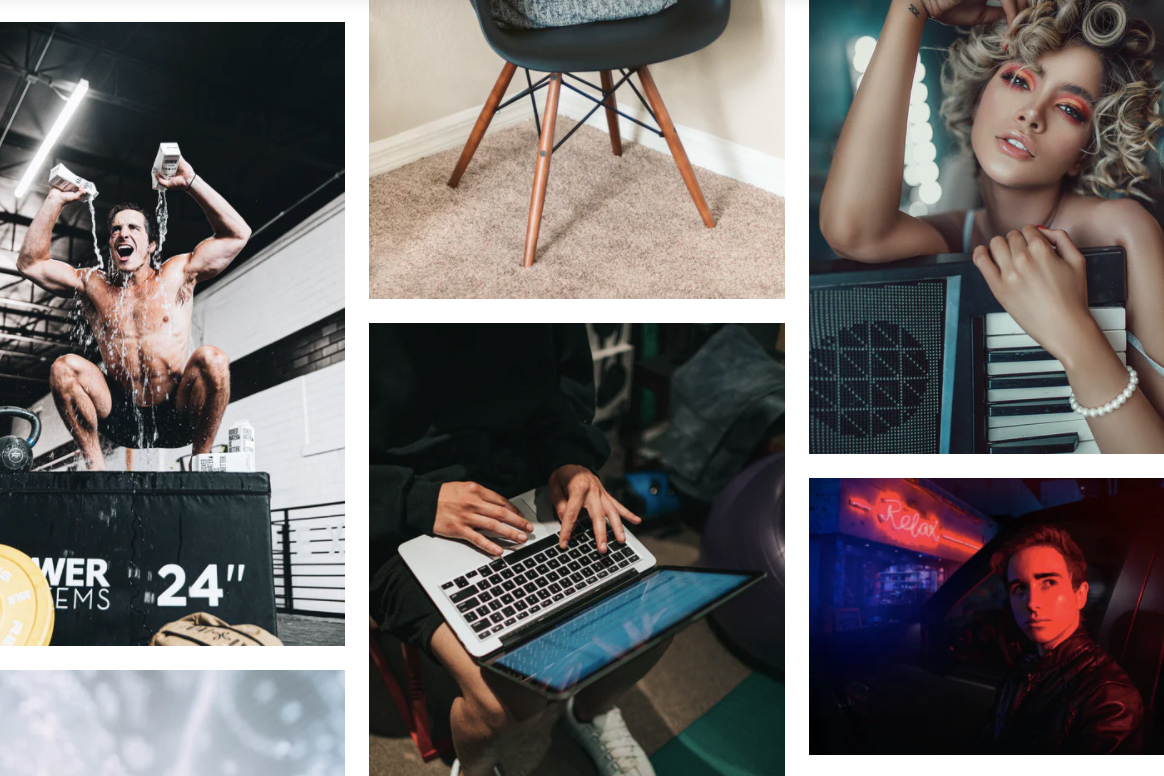 Visuals are important.
Humans process visual data 60,000 times faster than text, and 90 percent of the information sent to the brain is visual. What's more, if information is paired with relevant images, people will retain 65 percent of that information three days later. Knowing that, it's no surprise that images and videos have become crucial in industries like education and marketing.
When it comes to your digital signage, finding the right images and videos to complement your content is essential. Sourcing quality visuals that are licensed for your use case can be a big challenge and Google Images can only get you so far!
With Google Image search, you can't just scroll, select, and insert—the media you use needs to be licensed for reuse, especially if it's for commercial purposes. While can filter Google Images by Usage Rights by selecting "Tools" below the search bar, it might take awhile before you find something worth using.
Lucky for you, there are excellent resources that you can use to find high-quality images contributed by talented photographers. The best part? The images are completely free to use for both personal and commercial purposes.
Here are a few of our favorites:
1. Unsplash
Unsplash started as a Tumblr blog back in 2013 and has grown to be one of the most widely used stock photography communities on the web. They changed the game by providing stock images that actually look good. Their library has over 1,000,000 Instagram-worthy stock images and the layout of their website is so aesthetically pleasing that you won't be able to look away.
We love Unsplash so much that we've made it effortless to use their content for your digital signage. With TelemetryTV's Unsplash integration, you can search for and add images from their platform directly onto your digital signage, right from within our app.
Be warned: visiting Unsplash can result in hours of scrolling.
2. Pexels
Founded in 2014, Pexels has a mission of "Empowering Creatives" by providing free access to beautiful images. They hand-pick all their published photos from uploads by their users or other free image websites, so you know it's a curated selection of high-quality imagery. Pexels also has a selection of stock videos to choose from to help you really impress your audience.
3. Pixabay
Pixabay is another community for sharing and sourcing free, high-quality media. We love their website because in addition to a photo and video section, you can filter out illustrations or vector images to search through. This makes it perfect for content creators looking for something specific.
Now that you know where you can find eye-catching media for your displays, you're ready to start creating. Get going with TelemetryTV's free 14-day trialtoday to see how simple it is to create, manage, and deploy engaging digital signage.
Happy Broadcasting!

- Kelli, Customer Success Manager
Sources:
Visual Communication. Everywhere.
Get started for free. No credit card required.