Calculating Your Digital Signage ROI
Determining the value of digital signage is something you might be wondering. How do I measure my ROI? By following the guidelines below, you will be able to measure ROI easily and determine the value of digital signage to your organization.
WRITTEN BY: TelemetryTV, 02-09-2021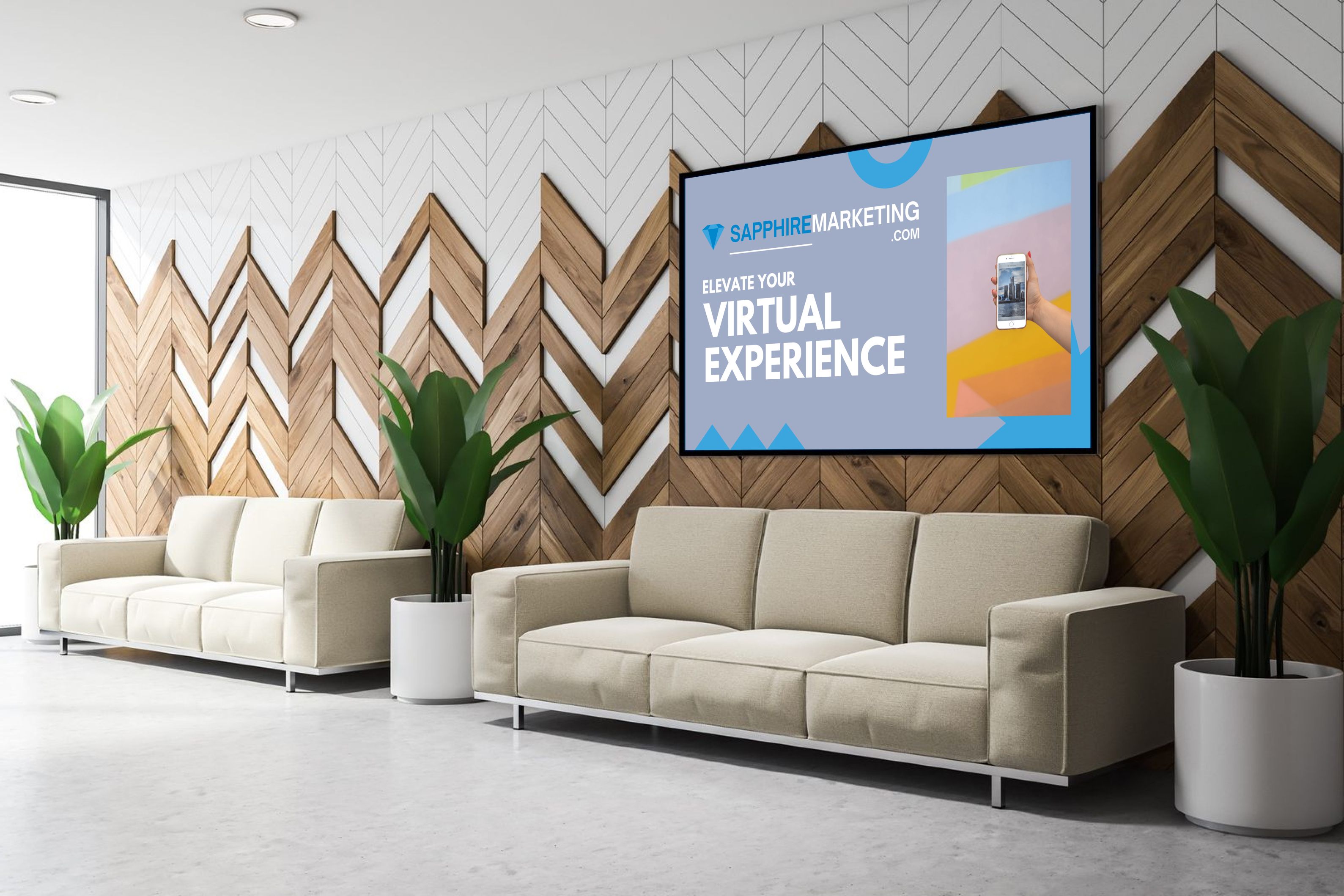 Digital signage has come a long way in the past decade. It's a mainstream staple of nearly every industry in one way or another at this point—from healthcare, education, hospitality, and corporate to just about everything in between.
What's the number one reason digital signage has taken off so much in recent years? Simple. It provides a wide range of business-boosting benefits that lead to a much healthier overall bottom line. In other words, it has a great return on investment (ROI).
That doesn't mean you can go blindly shooting in the dark with your digital signage though. You need an ROI digital signage strategy to ensure you make the most of it — one that can track and accurately measure your digital signage's performance and ROI. That way, if it's not performing up to par, it can be optimized and improved upon.
How digital signage improves ROI


1. Lasting impressions
If there's one thing digital signage is great at, it's drawing attention. Unlike traditional signage, bright, visually striking digital signs are almost impossible to ignore. In fact, according to numerous studies, content on digital displays is much more engaging, memorable, and meaningful.
2. Better customer experiences
Digital signage isn't just great to look at, it's also an extremely helpful and convenient tool for consumers. Some examples of how digital signage can be used to improve customer experiences include wayfinding screens to help visitors navigate, digital menu boards to expedite ordering food in quick-service restaurants (QSRs), and lobby self-service check-in kiosks.
3. Sales and promotions
Businesses in the retail or food service industries should always capitalize on their digital signage to push sales and promotionsto would-be consumers. Use calls-to-action (CTAs) to create a sense of urgency in customers' minds.
4. Targeted advertising
Digital signage networks also provide great real estate to run third-party ads as an additional revenue streamfor your business. Places with heavy foot traffic like hospitals and university campuses offer the best opportunities for this. Just make sure that the ads you run on your screens don't undermine your brand image or come off as aggressive or pushy.
5. Scalability
Digital signage is a very useful tool for allowing businesses to scale up effectively. The reason being that digital displays can keep workers and employees in-the-loop and on-track to hit all their goals, no matter how big your business gets. Managing remote teams and digital KPI dashboards are just two examples of this.
How to measure digital signage ROI


1. Define your objectives
Before you can go about measuring your digital signage's ROI, you'll first need to define what exact "return" you're looking for. In other words, what do you want your digital signage installation to accomplish? Do you want to use screens to build brand awareness, highlight promotional materials, inform customers, boost operational efficiency, drive sales, etc?
Knowing this will allow you to determine if your digital signage is getting all the bang for its buck.
2. Shift from ROI to ROO
Digital signage is different from most other industries. As we mentioned before, in digital signage you are measuring the performance of your screens in relation to your goals, not just your bottom line. This means you should shift your focus from a "return on investments" strategy to "return on objectives."
Put simply, to measure your digital signage ROI (or ROO as they say in the industry), you need to be able to measure your return based on the progress it gets you to the initial goals you laid out. Does the signage create meaningful impressions? Does it give customers the information they need? Does it drive sales for a specific product? Does it lead to repeat consumers? And so on.
Basically, does your digital signage provide the value you desire it to — for both your organization and your customers.
3. Determine costs
So you've defined your goals and objectives. Next, you'll need to determine the overall investment you have in your digital signage network. This includes your hardware such as your media players and screens; your software (typically a monthly subscription fee); and your installation, maintenance, and upkeep costs.
Visit here for a detailed guide on Calculating Digital Signage Expenses. TelemetryTV's all-in-one digital signage solution starts at just $12 a month.
4. Compare performance to a baseline
When calculating digital signage ROI, you're going to need a baseline to compare it to. If you just installed digital displays in your business, the baseline will obviously be how your business performed before the installation. But if you've had digital signage for a while, make some changes and then measure it against its previous performance.
5. A/B testing
A/B testing is a great way of determining digital signage ROI. A/B testing boils down to creating two similar pieces of content, deploying them on your screens, and then testing them against each other over a certain amount of time. Which piece of content performed better, led to more sales, drove higher engagements, etc?
This is without a doubt the best way of fine-tuning and optimizing your digital signage content.
6. Gather customer feedback
The number one tell-all about how well your digital signage is performing is how your customers react to it. However, finding this out can be challenging.
The options you have include conducting exit interviews as customers leave your store, tracking their interactions with your screens if they are interactive, monitoring opinions on social media, or using unique links, QR codes, or CTAs on your screens to see how many customers interact with them.
How to get started with digital signage
At the end of the day, calculating your digital signage ROI requires carefully determining what exactly you want your digital signage to accomplish and finding smart ways to measure progress towards those objectives.
If you can do that, then there's no reason you can't get your digital signage to reach its peak potential for your business or organization.
Whether it's on screens in a waiting room, front desk, break room, meeting room, or on employee devices such as tablets and work computers, content can be targeted and curtailed to provide information that's relevant, impactful, and up to date.
Interested in getting started? Click here to try a 14-day free trial of TelemetryTV's all-in-one digital signage solution.
Visual Communication. Everywhere.
Get started for free. No credit card required.