Stanford Med Uses Digital Signage To Engage Students
Stanford School of Medicine updates their campuses with TelemetryTV!
WRITTEN BY: TelemetryTV, 08-14-2017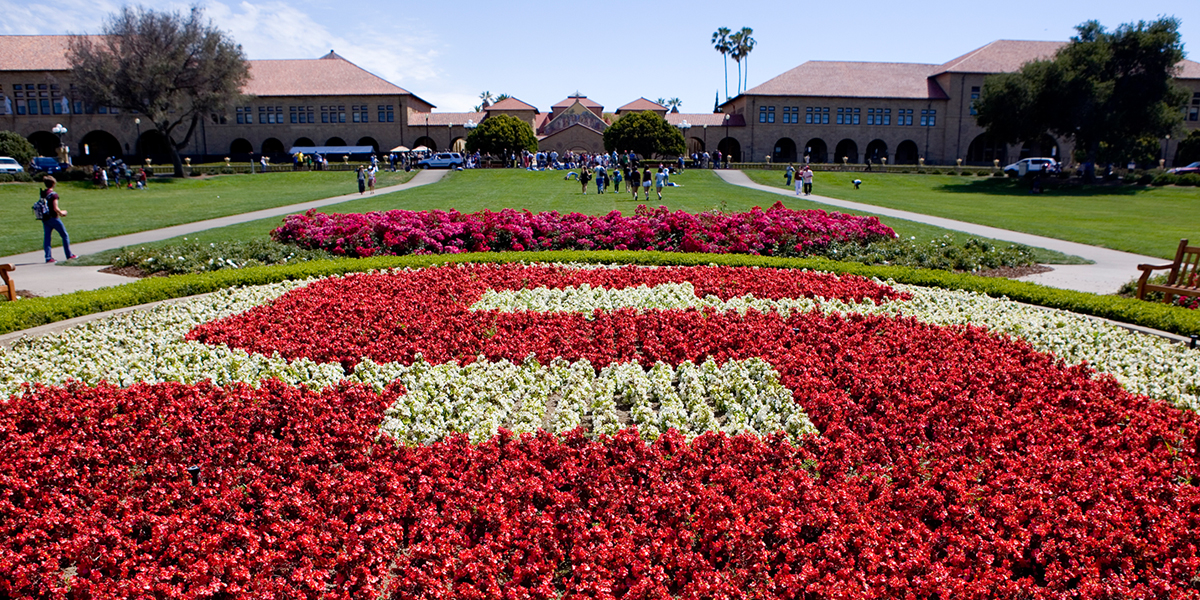 Stanford School of Medicine, a world-leading institute in health research, treatment, and education, installed TelemetryTV in 2016. Stanford was looking for a dynamic, real-time visual content solution to centralize their communication across multiple departments.
Key requirements were that their chosen platform had to be easy to set up, manage, and use, along with being affordable and flexible for scaling up.


The Situation and Challenge
Stanford School of Medicine began looking for more engaging and flexible ways to communicate with their students, staff, and visitors.
The institute's primary need was to improve communications between students, staff, and visitors - from events to meeting room availability on campus and display emergency alerts (if applicable). Stanford also needed to ensure that their solution could easily be supported via their busy IT department.
Prior to TelemetryTV installation, Stanford's communication status quo limited channels to email newsletters, website, and social pages. This presented Stanford with a number of challenges:
Students would have to proactively seek out information
Students weren't always sure where to look for information
Important and critical information didn't always reach the intended audience
Stanford was also looking for more effective ways to communicate room resources, scheduling, and availability It had become commonplace for a Stanford administrator to print out the schedule for room resources, and tape them to the wall next to classrooms and meeting rooms.
This particular method of communication was admin-intensive for the administrator and prone to errors due to lead time needed to update paper schedules.
Stanford was also aware that traditional room scheduling hardware for its large campus came with a hefty price tag - especially when taking into account both management and service fees.
It was at this time that Stanford began looking for a visual engagement platform to communicate dynamic content across large flat screens on their campus.


The Solution
Installing TelemetryTV gave Stanford School of Medicine complete control over their campus communication. Displayed on dozens of screens throughout the school, students, faculty and visitors are now able to view relevant information, campus news, room resources and availability at a glance.
Viewers are now able to actively seek out information in one standardized place - they receive important information in real-time, and always know where to find notices, announcements, and guidance.
Stanford actively researched and considered various platforms before selecting TelemetryTV. However, the institute found themselves either compromising on UX or design or facing increases in total costs due to the software needing custom hardware in order to operate fully.
Impressed with TelemetryTV's simple integration into the Chrome ecosystem, Stanford felt that it offered great-looking, cloud-based digital signage that is easily customizable and can be configured to meet the needs of their campus.


Results
The results that Stanford has seen are centered around three core themes: ease of use, simple installation, and modernizing the Stanford campus.
Easy to upload and display current, and relevant information and content for students and faculty.
Cloud-based - users could administer and monitor their screens from anywhere.
Automatic provisioning and update their devices with Chrome Device Manager.
Minimal support required from Stanford's busy IT department.
Modernization across campus - strengthening their commitment to innovation, including technology.
"It's really easy to get started with TelemetryTV and for users to start experimenting and feel comfortable. For our IT department, TelemetryTV provides simple, effective management and for administrators, it's easy to use. You can quickly get your design and message on campus screens with minimal effort". Tain Barzso, Manager of Audio-Visual Solutions
Try Out TelemetryTV, a Robust Digital Signage Software for Universities and College Campuses
Keep your students and staff informed with digital bulletin boards. Display touch-screen building maps and directories. Alert campus of critical information.
Learn More
Visual Communication. Everywhere.
Get started for free. No credit card required.