How Digital Signage for Schools Is Connecting Communities
Communicating effectively with hundreds of students doesn't have to be difficult. Learn some of the many ways digital signage for schools is being used to engage students and build a sense of community spirit.
WRITTEN BY: TelemetryTV, 11-07-2018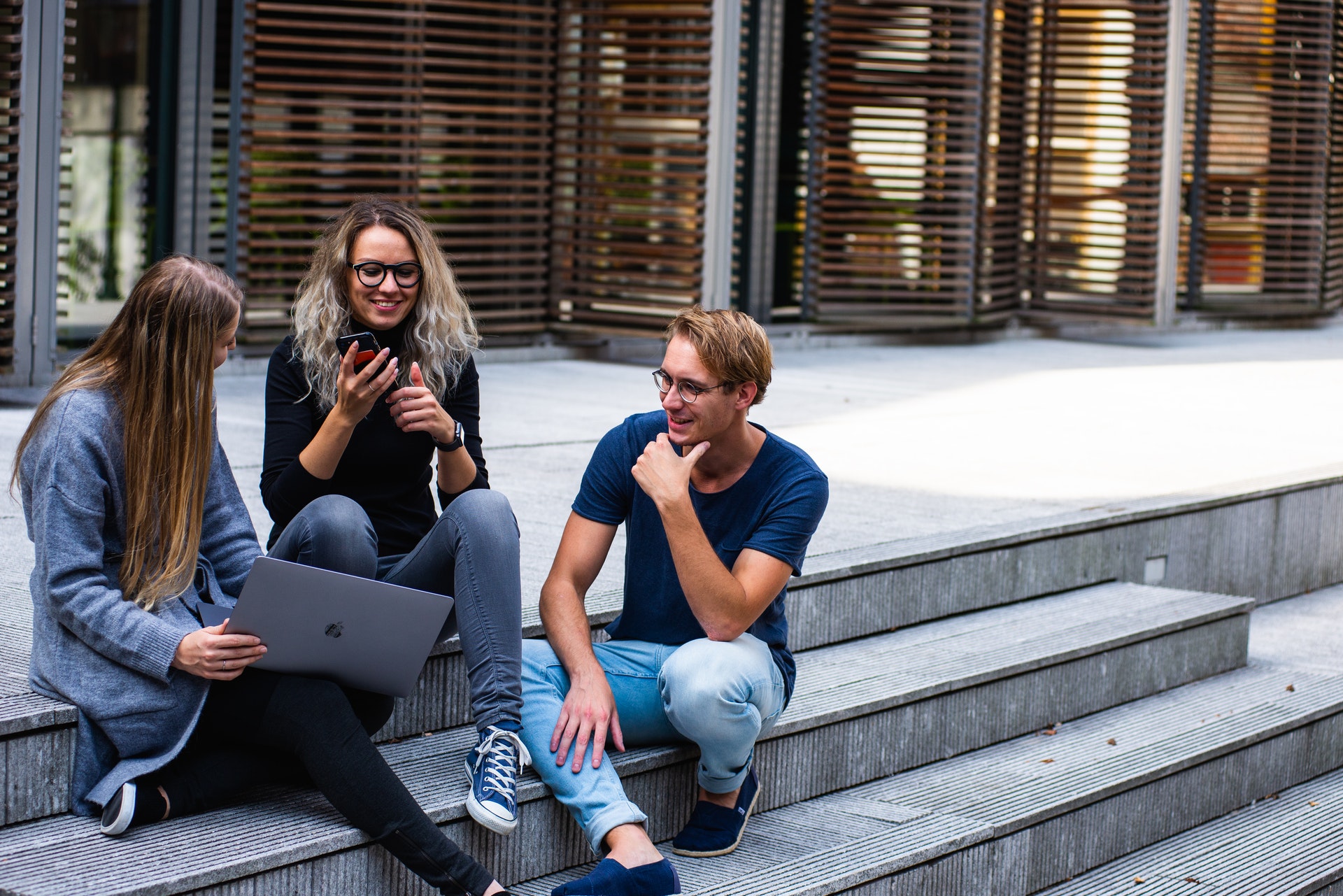 Digital signage for schools: a case study
Notre Dame High School is a Catholic boys school in New Haven Connecticut. As longtime educators, they know the importance of creating meaningful dialogue with their students. Theirs is a tradition of "brotherhood", and that means a strong sense of community.
In an era where the bid for attention is increasingly crowded, Notre Dame knew they needed a cloud based digital signage solution that would instantly engage their students.
Notre Dame knew that their students were already used to seeing screens like phones and tablets, so they chose to use digital signage for schools as a dynamic communication solution. It combined the inherent readability of digital signs with a suite of powerful communication tools.


The Situation
A strong sense of school identity means a student body that is more active, supportive, and ambitious. Without an effective communication network, students at Notre Dame were less informed of the larger community they inhabit. School services, events, sports, and social connectivity are all harder for students to engage in without effective communication.
Challenges and Solutions:
Social Media




Challenge:
Social media is a driving force of connectivity today, and Notre Dame has an active presence on Twitter, Instagram, and Facebook. Notre Dame needed a way to share the value of their social media and foster student engagement in their community.
Solution:
Digital signage for schools made it easy to broadcast social media content visibly in every area of the school, ensuring Notre Dame's content was reaching every student. Using TelemetryTV's integrated Twitter and Instagram apps, Notre Dame immediately improved the level of engagement and quality of content and dialogue between students and faculty.


Values


Challenge:
The school has a commitment to fostering brotherhood and community, and it's often better to represent that ideal by showing, not telling. Showing that commitment throughout the school campus and outside the classroom was difficult.
Solution:
Digital signage for education allows the school to make even simple communication more dynamic and memorable across networked TV screens. Notre Dame is able to show off students' commitment to the values of school spirit by adding slideshows, videos, and even audio to their digital signage displays all throughout the school.
Sports


Challenge:
The Notre Dame Green Knights are an emblem of school spirit. While the teams are always a draw for the student community, there was an opportunity for much more engagement. Notre Dame needed a way to keep every student effortlessly up-to-date with the latest from the home team.
Solution:
Notre Dame uses digital signage for schools to deliver a non-stop sports content cycle. With a variety of videos, photo slideshows, game schedules, and interview clips, the Green Knights are engaging students with their teams' presence in every area of the school.


Scheduling
Challenge:
It can be hard to ignite a sense of school spirit if a student feels more lost than welcome. Without effective communication throughout the school, students aren't able to know when classes have been moved, cancelled, or altered until they've wasted valuable time. Notre Dame knew this was something they needed to solve.
Solution:
It was simple to use digital signage for education to integrate class and event schedules into every school display. At a glance, students are now able to discover the goings on of the week no matter where they are.
‍Events


Challenge:
Notre Dame puts on many events and hosts many clubs that provide students with lots of opportunities to connect. Whether it's drama club productions, board game days, fairs, fundraisers, or more, if students can't easily find out about what's going on, then these school events won't be effective.
Solution:
With digital signage for schools, announcements are not fleeting. Students no longer dig through their spam filter for emails and risk not seeing it at all. Announcements now exist throughout the physical space of the school. Students can find announcements on any of the school's digital signage displays, from flu shots to fundraisers.


Honour Roll


Challenge:
Academics are always going to be the most important focus of the school, and one often overlooked way of reaching out to students is a simple acknowledgement of their academic achievements. Notre Dame wanted to use digital signage for education as a way of publicly celebrating academic achievements that could inspire students to reach higher.
Solution:
Digital signage for schools gives public kudos to the achievements of honour roll students. Notre Dame instructors publish the list on displays around the school, ensuring that good performance isn't just something to be celebrated in a report card, but throughout the whole school.
News


Challenge:
The events of the world outside the classroom is the context that inspires passion and innovation. Notre Dame knows the value of keeping students informed, and wanted an easy way to bring news from around the world to their hallways.
Solution:
Using TelemetryTV's Zones feature, Notre Dame can customize a live video news feed from trusted sources like CNN and BBC. This can be paired with tickers displaying school information, and even local information like weather and time. Now that spark of inspiration is just a glance away.


Getting Started
If you would like to enhance your school community like Notre Dame High School try taking TelemetryTV for a spin with our free 14 day trial today-no credit card required!
Visual Communication. Everywhere.
Get started for free. No credit card required.