TelemetryTV Digital Signage Achieves SOC2 Type 1 Compliance
With ever-increasing legislation and compliance requirements, security is more important than ever. That's why we've gone the extra mile to make our clients feel comfortable and secure at all times—committing ourselves to the most rigorous security standards.
WRITTEN BY: TelemetryTV, 06-19-2020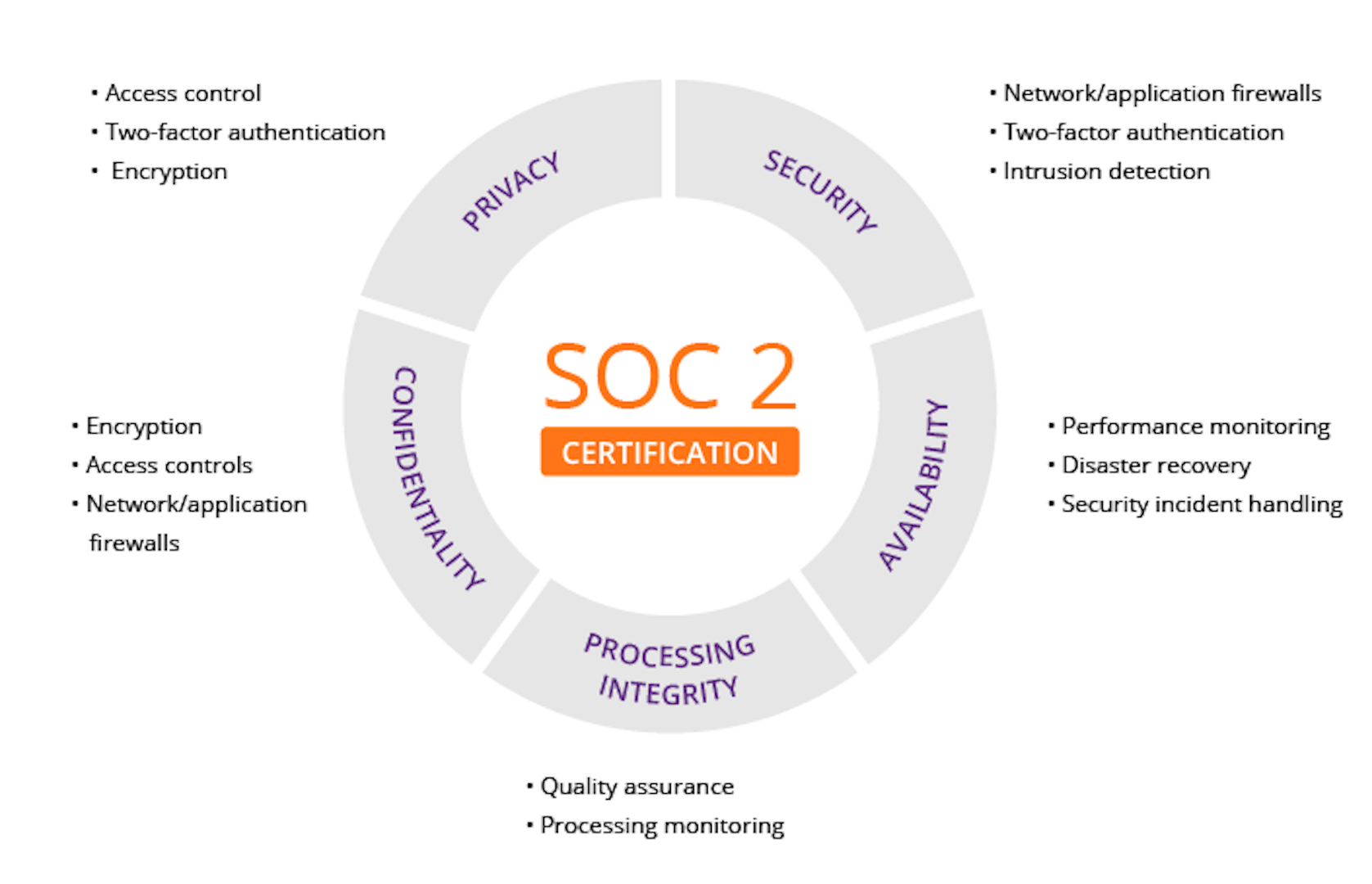 TelemetryTV is proud to announce that we have acquired SOC2 Type 1 compliance. This is a big deal for us as it highlights our hard work and commitment when it comes to guaranteeing the security and privacy of our digital signage clients—both big and small.
Our SOC2 report is available to existing, pending, or current customers that are attempting to meet compliance standards. To request the TelemetryTV SOC2 report, simply contact our support team.
What is an SOC2 report?
SOC stands for "Service Organizational Control". In short, SOC2 is an auditing standard designed to ensure that service providers maintain minimum standards when it comes to security, i.e. can the company securely manage client data in order to protect its privacy and interests.
The SOC2 report sets criteria for managing customer data based on five trust service principles of data: confidentiality, processing integrity, privacy, security, and availability.
Why SOC2 compliance is important
Service providers that obtain SOC2 certification can show that they have a track record of dedication towards privacy and security.
But, on top of that, SOC2 reports provide much-needed transparency to clients. Customers can request to view SOC2 compliance breakdowns in order to understand the specific controls and data protection methods being implemented by service providers. The success or failures—as outlined in the report—can have a direct or indirect impact on the service provider's reputation, financial statements, and stability of the user organization.
Put simply, it incentivizes service providers to prioritize data protection and security. And it assures potential customers that a given service organization has implemented sufficient security measures as laid out in the SOC2 audit. In turn, ensuring their data is safe and privacy is upheld.
What SOC2 certification means for TelemetryTV
Since most large organizations are required by law or convention to adopt service providers that comply with stringent data security standards, SOC2 essentially provides a short cut to customer acquisition.
With SOC2 Type 1 designation, a potential client no longer needs to do a lengthy review of TelemetryTV's data protections on a case-by-case basis. Instead, the potential client can simply accept the SOC2 audit report, which shows TelemetryTV's strict and consistent compliance with existing laws and industry best practices.
At the end of the day, the SOC2 report provides an element of social proof to clients, demonstrating that at TelemetryTV we understand and respect the requirements that modern large organizations operate under. We speak their language, and this commitment sets us apart from most other digital signage companies who don't understand this dynamic yet.
Our security commitment
The TelemetryTV app has been designed from the ground up with security and data protection in mind. A commitment to the highest standards of security and privacy is central to our company's mission, and has been since it was founded. That's because we understand how important trust, transparency, and responsibility are to a strong organizational relationship.
Data residency
Not every region of the world has the same data protection standards and compliance requirements—the GDPR in the EU being a prime example. At TelemetryTV, we make sure your data always resides in your region with the help of regional data controls.
Getting started with TelemetryTV
If your company needs more information regarding TelemetryTV's SOC2 report or simply wants to try out a 14-day free trial of our digital signage cloud-based solution, don't hesitate to contact us with any inquiries.
Visual Communication. Everywhere.
Get started for free. No credit card required.