Introducing Free Digital Signage Software! - Why We Made Cloud Based Signage Free
Introducing a free cloud based digital signage software app from TelemetryTV. Our plan is to make digital signage accessible to everyone.
WRITTEN BY: TelemetryTV, 07-13-2020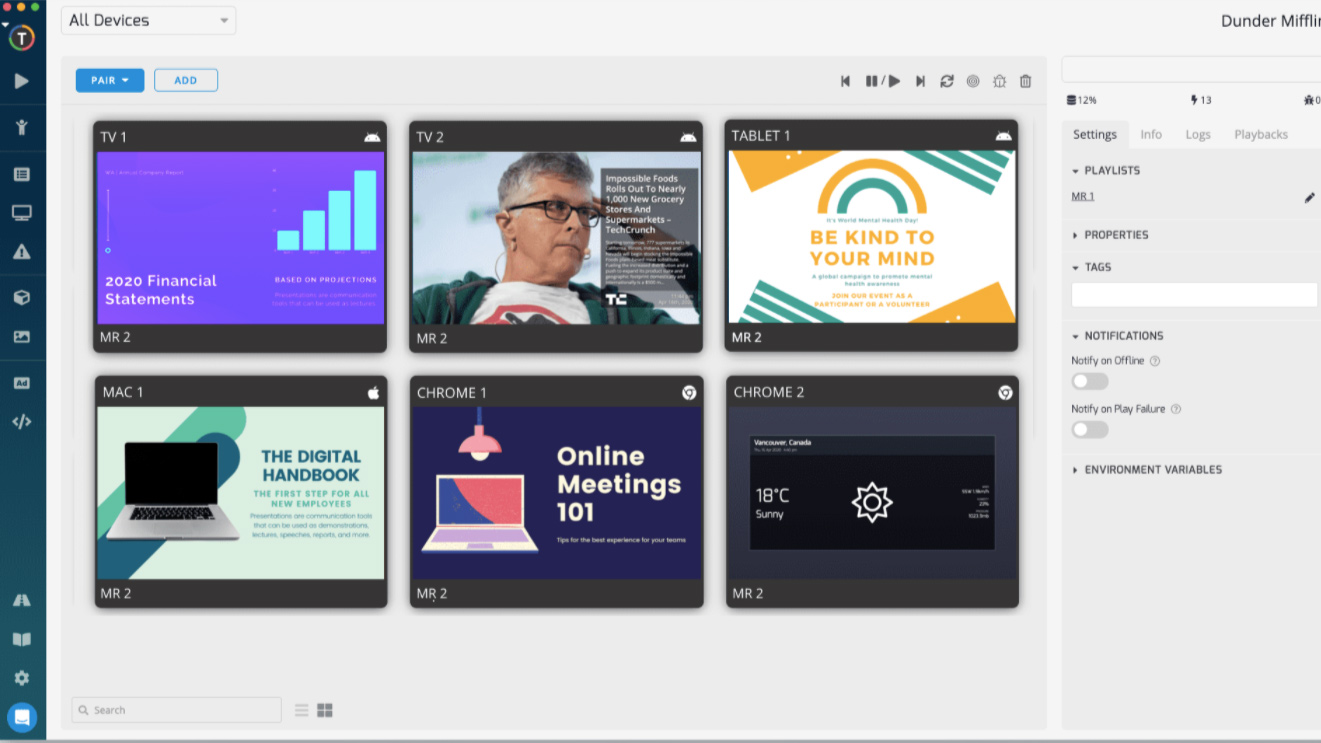 Organizations and business owners across virtually all industries have caught on to the benefits of digital signage in recent years. It comes as no surprise that the digital signage industry itself has evolved, too.
A decade ago, there was no such thing as cloud-based digital signage software. But now not only can you access your content management system (CMS) remotely from any device, you can use it completely free of charge.


Update:
As of July 2021 the team at TelemetryTV have decided to update our pricing as our product continues to improve and we have discontinued our 'free plan'.
Free cloud based digital signage software for everyone
Digital signage allows people to share information that can make a difference. We're committed to doing as much as we can to help, that's why we've decided to do something unprecedented to quell the impact of Covid-19.
Although not every feature we offer will be included in the free plan, plenty will be. Here is a look at just some of the many features included in our new free digital signage plan.
Leverage Your Screens To The Max
TelemetryTV is the only digital signage software you need to drive engagement, productivity and revenue for your business.
Learn More
Top free plan features
70+ turnkey apps – These tools will allow you to automate various processes, increase utility, and much more.
Custom scheduling – Set times for when and where your content will automatically display
Built in Canva editor – Create free content using Canva right in your cloud-based digital signage software solution for seamless integration
Image file storage – Store and access files in your cloud-based CMS so you don't have to jump back and forth between apps. For video file storage, however, you'll need to upgrade to the Essential plan.
Google Drive integration – You can also simply integrate any Google Drive folder for access right on your dashboard
TelemetryTV Desktop app – Don't be slowed down by the limitations of a browser. Use our Desktop app to save time and make things run smoother.
Email support – Send and receive emails right from your free digital signage dashboard
All of the above features are supported by our free version. But if you would like to do things like divide a screen into regions to display various types of content in each section, have screen overrides, or automatic device provisioning, you'll need to sign up for either our Essential plan, our Enhanced plan, or our Enterprise plan.
How free digital signage can help during Covid-19
Digital signs are helping people be more autonomous during the coronavirus pandemic. Instead of going up to someone and asking for assistance at an airport, hospital, or anywhere else, digital signs direct and instruct people so they don't have to interact as much face to face. This limits the spread of the virus.
There are also smart signage solutions popping up around the country that use AI to count occupants in a building, ensuring capacity isn't reached. Infrared temperature sensors on digital kiosks are checking people before serving them in some bars and restaurants.
Also, touchless kiosk displays are going to let patients check-in in hospitals and clinics in a way that minimizes the spread of any potential infection.
Digital signage technology is always evolving, which allows it to be used in so many ways along with new innovations that combat the spread of coronavirus.
Do your part by adopting a network of digital screens, getting a media player, and implementing free digital signage software by TelemetryTV.
How to get started with free digital signage software
To start using TelemetryTV's free digital signage software, simply visit our website and sign up for our cloud-based CMS. Then, as long as you have the right hardware, you'll be able to start using our free plan software immediately.
If you need certain features that aren't offered in our free plan, we'll give you a 14-day trial of one of our other plans for free, no strings attached.
Visual Communication. Everywhere.
Get started for free. No credit card required.