Our Free Templates for Google Slides
Here are the best FREE Google Slides Templates to liven up your digital signage displays, because who doesn't love creating content quickly?
WRITTEN BY: TelemetryTV, 07-07-2021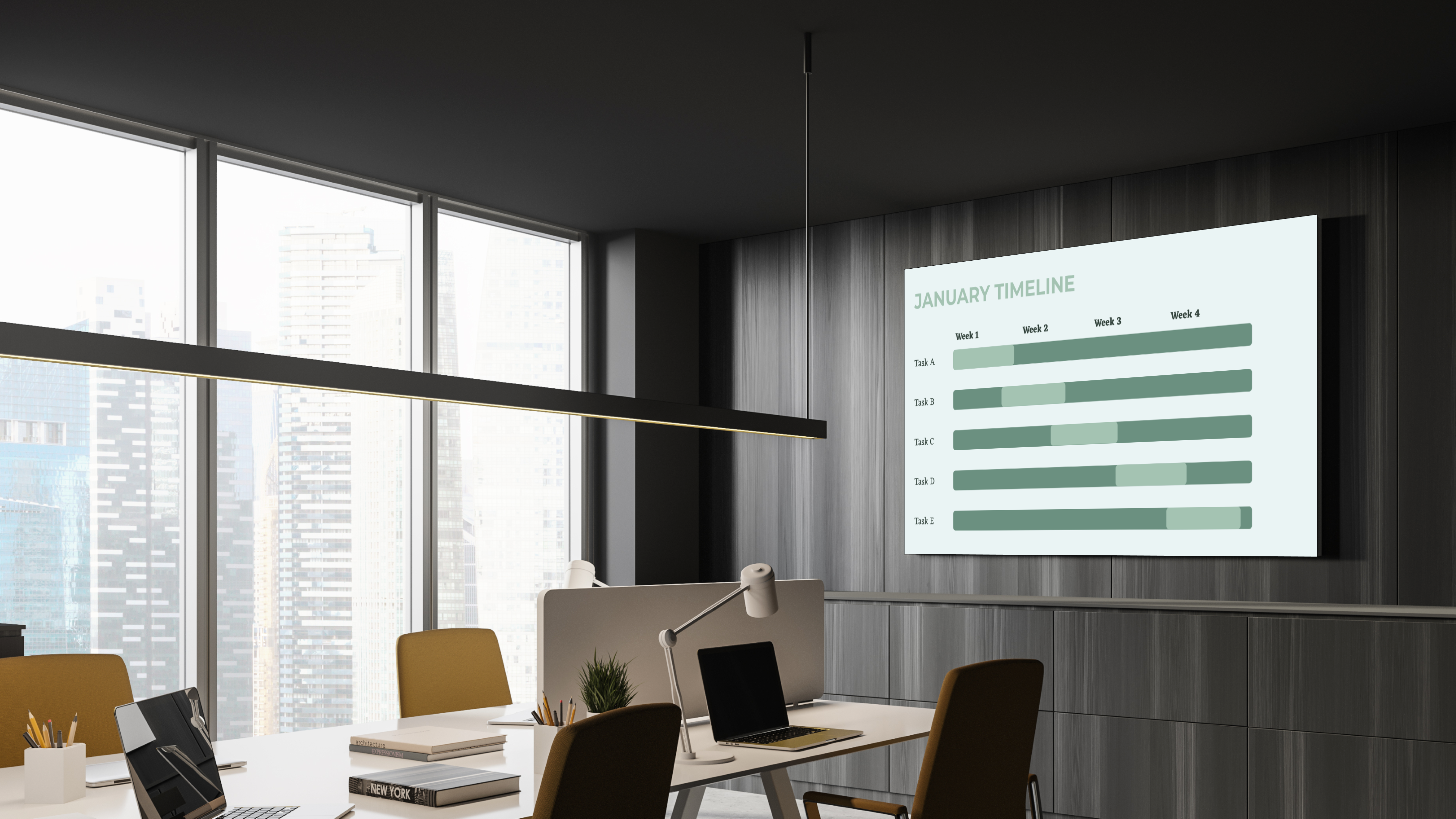 Quality is the biggest concern when opting to create your own digital signage content. Because whether your playlist is any good is, of course, a question of how much time you put into it. Right?
Actually, making your own professional Google Slides for digital signage is super easy if you have a quality set of templates to work with. And guess what, we provide totally free templates right here that you can simply plug your details into and start using on your digital signage.
If you're familiar with marketing, we probably don't need to tell you how important the messages and phrasing of your text is. Or how your choice of images, video, and graphics impacts your playlist's effectiveness.
Also, be sure to use digital signage best practices, such as high contrast color schemes and placing screens in high foot traffic areas.
As for the act of building your Google Slides, we've put together a list of the best templates below for you to use totally free.
Digital Signage Free Template Options to Use on Google Slides
These templates will take minimal time to utilize because we've chosen the ones that are easiest to use. Not only that, these are some of the most engaging and attractive templates of the whole lot—tested and true.
The process is super simple. All you have to do is download them, rebrand them and make them your own, and use them in any way you see fit.
To transform them into your own creation, simply select:
File > Make a Copy
A version of the template will show up in your Google Drive folder ready to be used. It's that easy.
Choose Your Free Template
Employee Shoutout Google Slides Template
Create Google Slides content that shows new employees how much you value them as an addition to your team. Add facts about them and help your team get to know their new team member.
Reviews Google Slides Template
Showcase your online praise in a way that resonates with potential customers and clients with this professionally made free template for reviews.
Testimonials Google Slides Template
Use one of these testimonial templates for digital signage to offer a more long-form look at how your products or services benefitted someone.
Real Estate Google Slides Template
One of these Google Slides real estate templates would be an ideal way to quickly put together your own digital signage content. Add it to the signage in your model homes, office, or outside of your place of business.
Covid-19 Google Slides Template
Use this free COVID template to broadcast all the information visitors and customers need as they approach your store or office. It's quick to fill out and will help keep everyone safer.
This free SWOT template is all you need to show your SWOT analysis bright and bold on your digital signage.
If you're looking for the ideal free and quick Google Slides template for a business case, this is a great option.
Use this template to add quotes from an important figure, or daily motivational content to help people stay on track.
Getting started with TelemetryTV
Interested to learn how TelemetryTV's digital signage software can help your organization improve communication? Sign up for a free trial today or contact our team at any time.
Visual Communication. Everywhere.
Get started for free. No credit card required.