Google Slides App with Digital Signage: Everything You Need to Know
The Google Slides App is a powerful way of taking your organization's digital signage to the next level. Find out everything you need to know here.
WRITTEN BY: TelemetryTV, 06-03-2020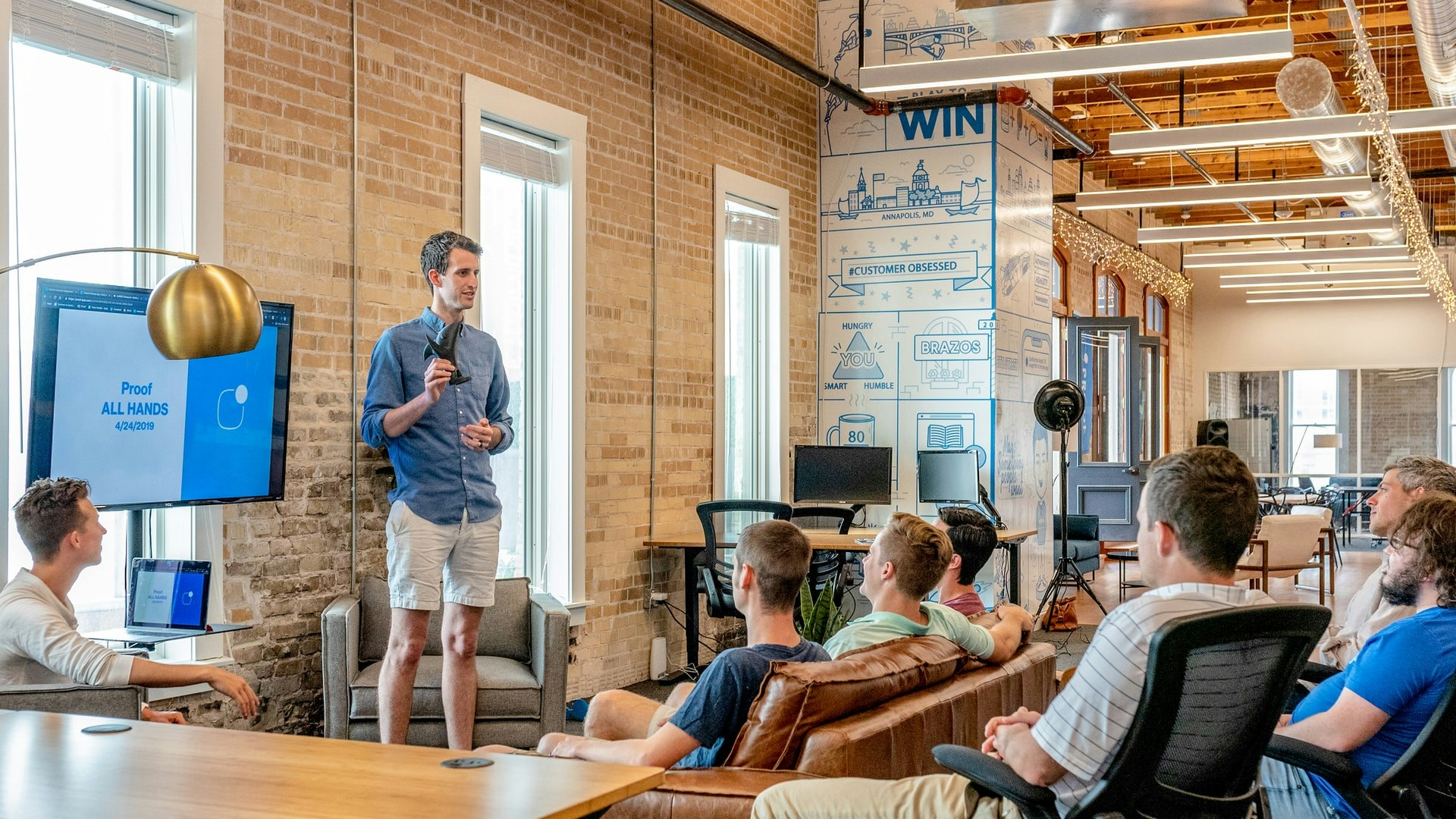 Creating engaging content is one of the most important parts of using digital signage, because let's face it, simply grabbing people's attention with your screens isn't going to automatically convert them into a customer. There's a certain amount of grace and a little bit of elbow grease involved in managing a network of digital signage.
With the all-important task of creating high quality content, it's essential to know what tools are available to help you craft your screens' content. Google Slides is one of the best tools you can use.
Once you link your Google account, you'll be able to incorporate other Google apps, such as Drive, Photos, Docs, and more.
Below, we'll go over the advantages of digital signage with Google Slides and how to use it.
Why Digital Signage?
Digital signs have been popping up all over the place for years. Now, you can find them just about everywhere you look—and there's a very good reason for that.
Put simply, digital signage's eye-catching nature is so effective that it's completely changed the landscape of marketing. Businesses that aren't making use of it are likely missing out on action that their competitors are already in on.
If you don't already have a network of digital screens installed in your place of business, don't make that same mistake.
In short, digital signage helps brands to remain relevant in the digital age. It showcases their products or services and attracts customers by using a fresh approach that traditional signs simply can't compete with.
Its benefits include:
Improved communications for team or group members
Modern, professional looking presentation of content
Remote management and automatic playlist scheduling
Incorporation of multiple apps at once, such as social media tickers, and more
It's used across almost every industry, from hotels to stadiums to retail stores and corporate buildings. And best of all, it's cheaper now than ever—especially with the free tools you can use like Google Slides.
What Is Google Slides for Digital Signage?
Our free Google Slides App is an effective, simple to use app for creating presentations to use with your digital signage. Google Slides allows you to quickly and easily create your own slides online that are stored on the cloud and can be accessed from anywhere. And best of all, it's totally free.
Benefits of using the Google Slides App
Google Slides allows you to create professional presentations that you can deploy on any of your screens. You can use slides or entire presentations on multiple screens at the same time, or have individual content for each screen.
You can quickly share visual content with students, coworkers, or group members. The app has easy integration and works in google ecosystem with your other google apps. That'll save you time, and you won't have to buy any other apps to create presentations with, saving you money too.
It also saves you time by letting you schedule content as part of a playlist. You just pick the time and date that you want your content to show up and which screens for it to show up on. It's efficient and can be accessed from anywhere.
How to Get Started
Starting out with Google Slides is super easy. All you do is sign in to Google Drive using your Google account. If you want to use an account that everyone on your team can have access to but don't have one yet, create one.
Once logged in, click "New" in the upper left corner and you'll see Google Slides in the dropdown menu. Click on it and a blank presentation will appear.
Next, adjust the screen size for your slides by going to File -> Page Setup and choosing the 16:9 option for landscape oriented screens. For portrait oriented screens, make the dimensions 5.625″ by 10″.
Select your theme from the list on the right of the screen.
Then, add whatever content you'd like, including text, images, and videos. You can make as many slides as you want.
When your presentation is ready to put on your screens, select File -> Publish to the Web. Then select the duration for each slide to show from the window that pops up.
Set it to "Start slideshow as soon as the player loads" and be sure that "Restart the slideshow after the last slide" is selected.
Then you can copy the link and your presentation is ready to use with your digital screens.
How to Get a Cloud-Based Digital Signage Solution
After all that is done, all you need is a cloud-based digital signage provider.
Just head on over to TelemetryTV and sign up to start your free trial totally free for 14 days for our comprehensive content management system (CMS).
Visual Communication. Everywhere.
Get started for free. No credit card required.