How to Create an Information Board for Your School
Simply having information boards for your school isn't enough to get people to pay attention to them. Here's everything you need to create the best information boards
WRITTEN BY: TelemetryTV, 06-10-2022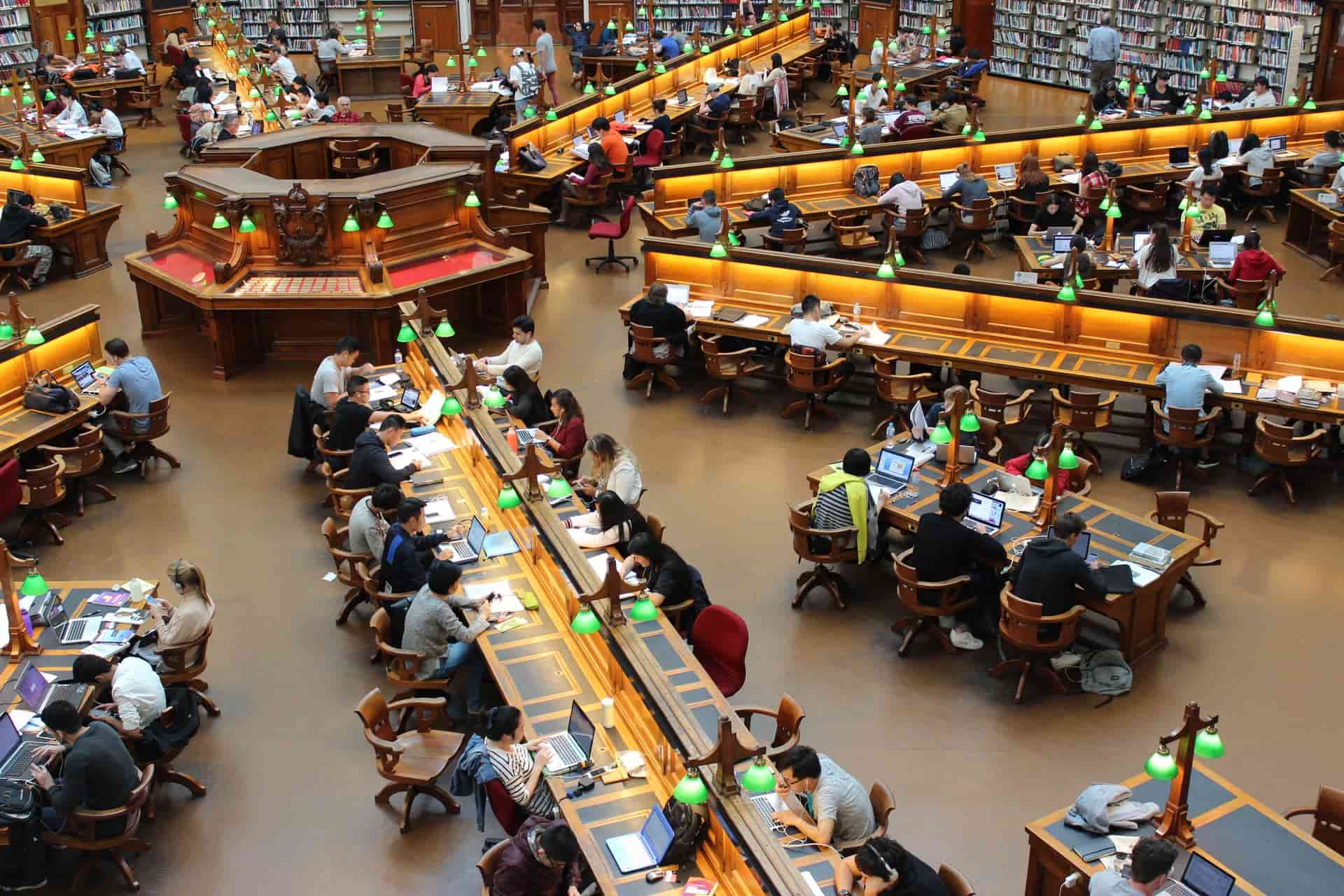 Information boards for schools go back a very long way. The concept is simple, but that doesn't mean getting people to care about them is easy.
Like all methods for delivering messages, there are strategies for getting people to pay attention. Without some sort of strategizing, much of what you want to say will probably be ignored.
There are, of course, certain students and staff who read everything on the information boards daily. But let's be honest, they're not the majority. So in order to get more people to read your content, this article will give you some key tips that actually work. Plus, you'll learn how to best craft the information boards themselves and which form works better.
Here's everything you need to know about how to create an information board for your school.
Consider the Purpose of Your Information Board
First of all, take a minute to consider all of the uses of your information board. This could be anything from extracurricular activity schedules to school and community news reports.
Ask yourself questions like: What could be the most efficient or most effective way to display this information? Is there anything that should be posted to the bulletin boards that normally isn't?
It's good to consider first and foremost what you actually need to share and how to do it best. Likewise, consider what shouldn't or doesn't need to be included. Cut out the clutter and highlight the most important items when creating your information board.
Lastly, in order to really pin down what works, take surveys with students and staff and ask key questions about what works, what they can remember from the ones they last saw, and what they prefer. That way, you'll be delivering what works best for your specific demographic.
Information Board Design
There are many options you can go with for your information board, but keep in mind that you should prioritize function over looks.
Having a decorative bulletin board can be fun, especially when you involve holiday themes. But for functionality, nothing beats digital signage. Plus, you can still add themes and create your own custom content.
In your informational boards, don't let things get piled up one onto another. It's tempting to simply add on one more piece, or even allow students or groups to add their own items, but if the result will be a cluttered mess then it's better not to. Keeping things orderly will help people to make sense of what's there.
Finally, don't forget about ADA guidelines when crafting your informational boards. Not only is being ADA compliant required by law, it'll make your school a more inclusive and welcoming environment.
The Benefits of Going Digital
If you're still using pin-up boards or any other form of static bulletin board, you're leaving much to be desired from your medium. Digital signage empowers you to do so much more, including the use of video content, which is far more engaging.
You can also make use of moving graphics and a combination of media that gives you the flexibility to post anything you want on your digital screens.
And since students are so accustomed to viewing content on digital screens these days, your digital signs will be easier on the eyes. Bright, high definition digital signage is a far more effective way to attract and keep people's attention.
For ease of use and management, digital signage is an ideal, modern solution. It can be managed remotely from any device with a web browser through its dedicated CMS (content management system).
Creating the content itself can be as easy as copying and pasting items, or you can add or create content through native apps, such as Canva. Template slides make it all easy and quick. The entire process is intuitive enough even for first-time users.
Leverage Your Screens To The Max
TelemetryTV is the only digital signage software you need to drive engagement, productivity and revenue for your business.
Learn More
Be Concise
No one wants to sift through long blocks of text to get to the main point, especially not students who have to read extended texts all the time.
Your context should be as direct and brief as possible. When putting together content, cut out any fluff or irrelevant information. In it's place you can offer a link or provide a QR code to a page that tells more. But don't expect people on the move to stop and read through long blocks of text to figure out what you want them to know.
Use Dynamic Content
Adding images and even video is a great way to convey the ideas you want to get across more efficiently. Not only that, they're more eye-catching, which will grab people's attention, and more entertaining so people will be more willing to consume your content.
If you have digital information boards, use them to their full potential and make sure you choose dynamic content.
The Right Placement is Essential
Make sure you place your bulletin board—digital or not—in the area of your campus or building with the highest amount of foot traffic. Especially if you're displaying need-to-know information on it, make sure every student at your school will pass by it at some point during the day.
Plus, be sure to place it at the right height. Of course, the optimal placement height-wise is eye-level, but you may have students or visitors who use a wheelchair or are not as tall as some others.
That's also why the font of your content matters so much. You could even choose to place your informational boards overhead as long as they're easily legible for everyone.
Use Signage Best Practices
Using best practices for signage is key. As we've mentioned, keeping text limited is important. But you also need to make sure you are displaying information using high contrast colors. Light gray against white for example doesn't offer enough color contrast to be quick and easy to read. No one should have to squint.
And for colors schemes, stick with the 60/30/10 design rule. This offers a well-balanced trio of colors that looks attractive and is easy to take in. As for which colors to use, stick with something on-brand of course. Use school colors or at least something neutral.
Lastly, don't be too formal. Your audience is young people, so don't be afraid to speak to them in casual tone. Add some humor to your content and make people look forward to reading what you have to say on your bulletin boards.
Great Examples of Information Boards
Traditional Bulletin Boards
This parent board does well in a lot of ways. It's well organized, not cluttered, and the large print does a good job to draw you in closer to read or skim the paragraphs that are there, which are limited.
This informational board for kids is very well done because it excludes paragraphs that kids are for sure not going to want to read through. It's bright, eye-catching, and has a fun design that ought to make kids want to know what it says.


Digital Signage Information Boards
With digital signage bulletin boards, you can simply use templates to craft new content in minutes.
This information board shows the events of the day on one side and informational posts on the other, with a news ticker along the bottom. It has the potential to offer all of the information a student needs in order to stay up-to-date with what's going on around campus.
It also offers the time, date, and temperature. Being able to display real-time information is a major advantage of using digital signage.
Here's an example of the type of post you might use on your digital signage to spread the word about a social event. Instead of handing out flyers and wasting paper and ink, give the details out through your digital screens. You can even add QR codes to make registration or ticket sales easier.
Emergency Messaging with Digital Signage
In the unfortunate event of a situation on campus, use screen overrides to broadcast pre-made emergency content across all of your signage. With the touch of a button, your entire network serves as a guide to safety for students and staff all around campus.
Each screen can have a designated emergency exit route, or pathway to the safest part of your building. Whether it could be inclement weather or an active threat in the area, keeping people more organized and more informed saves lives. Digital signage overrides allow you to do that.
Display Upcoming Events in Real-Time
Whether they're school-wide events, subject-specific information, local events, or class announcements, digital bulletin boards allow you to reflect changes instantly through your cloud-based CMS.
Upcoming exam schedules and requirements can be added and managed remotely should you need to make any adjustments, such as changing test rooms. These changes can even be pushed out directly to students' email addresses or integrated apps.
What You Need for a Digital Information Board
In order to have a digital signage system at your school, you just need three things:
In addition to these, you also ought to have a solid digital signage content strategy for crafting your playlists.
Digital Signage Content Strategy
Put together a targeted approach that takes into account who will be consuming your digital signage content and what effect you want to have with it. Use active voice in your text, an affirmative tone, and a compelling CTA (call-to-action) when needed. That way, people will pay more attention to the content of your digital signage.
We mentioned best practices for digital signage above, so make sure you take note of those when creating your slides.
TelemetryTV Digital Signage Software


Put simply, TelemetryTV provides everything you need in order to create, execute, and manage your digital information boards.
Our CMS allows you to jump in and make edits, additions, or deletions on the fly in minutes. It's super intuitive, so anyone can be put in charge of managing your school's digital signs.
Automate your bulletins as far ahead as you want and your signs will change on their own at preselected times and dates. Also, add holiday themes and other fun content at the click of a button.
By using the templates that are included in your subscription, making playlists is really simple. And with numerous integrated apps that make it even easier, you'll save lots of time and bandwidth compared to traditional information boards.
Get Started Today with a 14-day Free Trial
Try a free trial now and see how robust yet simple to use the TelemetryTV app is. Request a free demo and see the many applications for TelemetryTV and how they meet your needs.
Use TelemetryTV to craft custom playlists for informational boards at your school and take the most modern, most effective approach. Students will pay more attention to your bulletins and you'll be able to use your information boards in ways you previously couldn't to keep people informed, safer, and more engaged.
Visual Communication. Everywhere.
Get started for free. No credit card required.