October Product Update
This October, TelemetryTV has announced new features to help improve your digital signage experience. See how here.
WRITTEN BY: TelemetryTV, 10-24-2020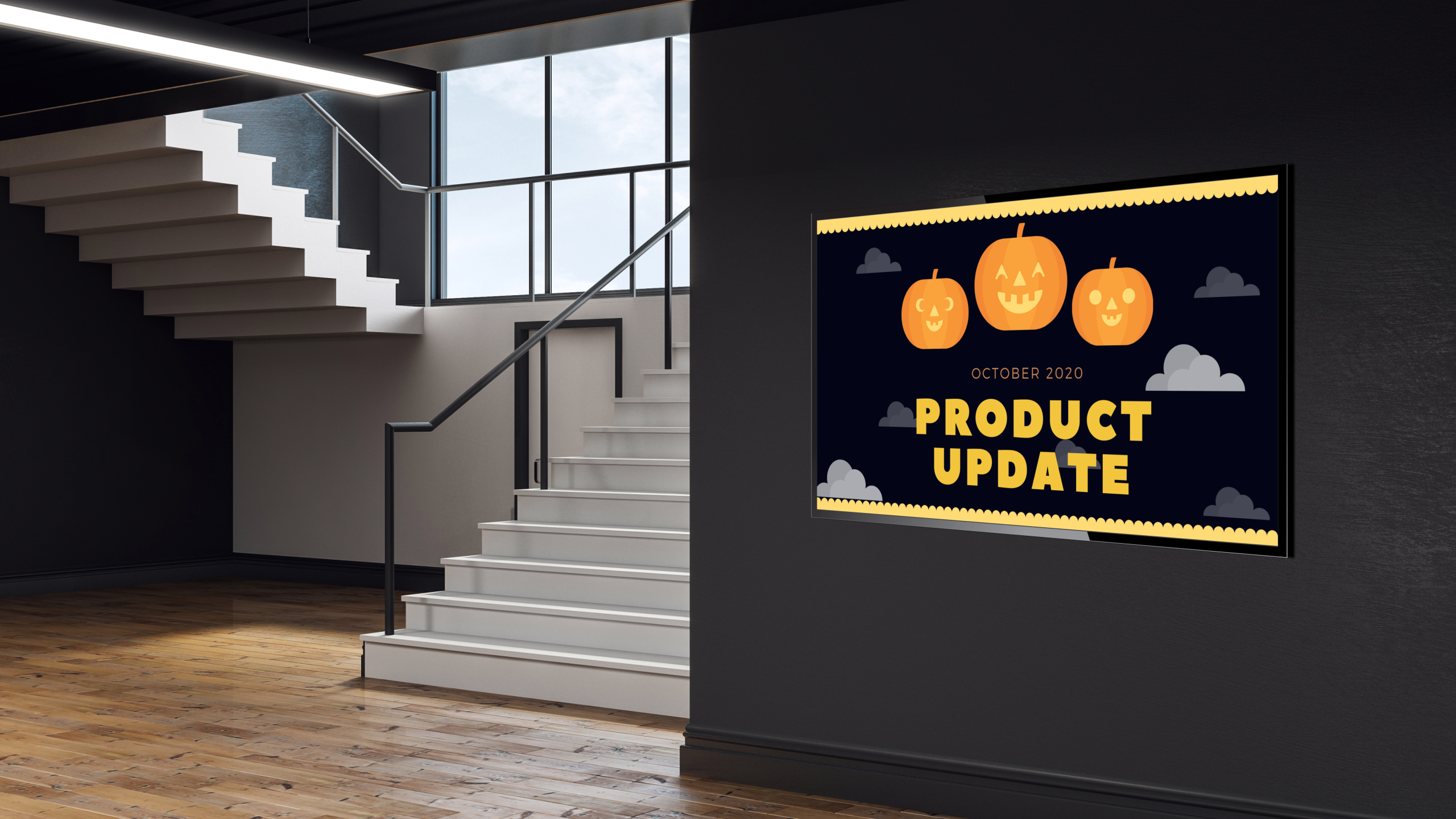 Halloween is a traditional holiday often celebrated with trick-or-treating. This October, TelemetryTV is excited to leave some new treats for you and your organization.
It's been a busy few weeks at TelemetryTV and we are eager to announce new product features to enhance your digital signage experience.
Dynamic Overlays
Management over your playlists just got a whole lot easier. Introducing dynamic overlays, a new way for you to filter overlays on specific pages. This new feature allows you to add information to a page, while specifying your preferred size and dimensions as well. These subtle overlays allow you to display information, like the weather, the time, or a logo, without distracting from your important content.
Found within your setting, look for "Disable overlays" and filter out the overlay on that page.

Apply Dynamic Overlays


Applying Timeframes for Device Notifications
Tired of receiving that notification on Sunday night at 6:00pm? We understand. Now introducing a new way to manage notifications.
With Timeframes for Device Notifications you can control online and offline modes. Set a time period for when notifications can be sent to devices by navigating towards your settings and turning on device status notifications. Go to device tab and toggle notify on offline switcher. Append Local Time to Campaign Reports. Now, ad Campaign reports will contain additional column for the local time of a player.
Adjust your Device Notifications
The next steps? Just make some small updates to your playlist! By following these help documentation articles, you will be sure to have your content up and running in no time. Should you have any further questions, please reach out to support@telemetrytv.com
Visual Communication. Everywhere.
Get started for free. No credit card required.