How the New TelemetryTV Desktop App is Helping Organizations Return to Work
Now more than ever it's important for businesses to get back to work safely and as efficiently as possible.
WRITTEN BY: TelemetryTV, 07-11-2020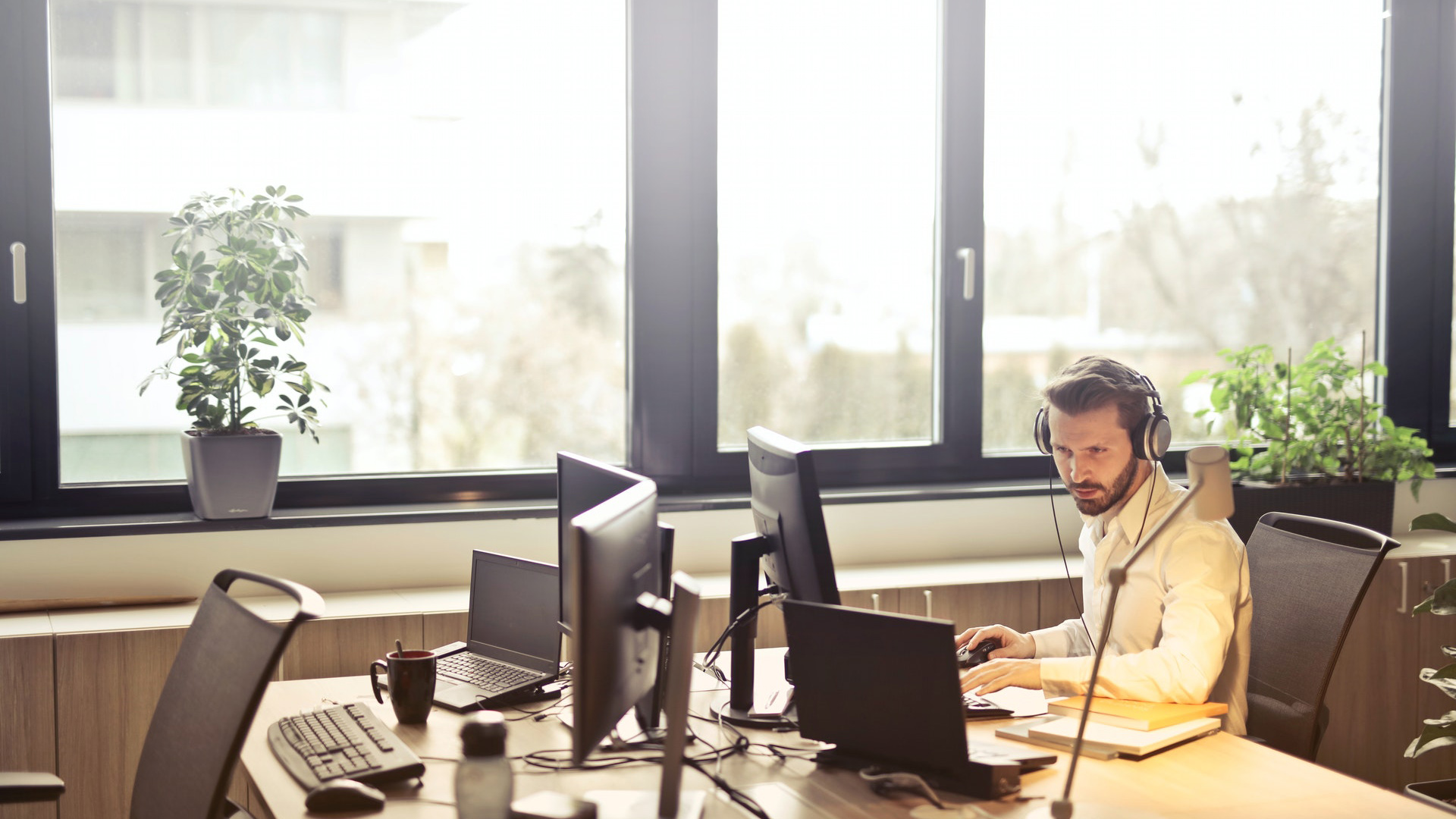 The coronavirus pandemic has been an eye-opener for us all, to say the least. But certain technologies have allowed many businesses to resume work remotely—namely the TelemetryTV Desktop app.
The app makes collaborating online just as easy as working in the same office. In some ways, it's even better. It streamlines all the features needed for highly effective remote work, bringing the whole team together on one platform. It can be accessed from anywhere on the fly, saves you time with its automated processes, and empowers you to get back on track and then some.
Paired with digital signage, it's a powerful and dynamic tool that will enable you to leverage technology in these trying times.
Here's everything you need to know about the TelemetryTV desktop app and how it can give your organization a leg up with your return to work while keeping everyone safe.
How digital signage makes it easy for businesses to safely reopen
Now more than ever, it's important to keep everyone on the same page. Digital signage allows you to effectively display health related content that reminds people to be diligent and hygienic.
It also acts as a tool to push out emergency notifications at a moment's notice. In the event of an emergency, digital signs allow you to respond in an organized and efficient way.
Under otherwise normal circumstances, digital signage is also super useful for sharing important updates, real-time data, and general announcements. It allows your team and everyone else around your workplace to be informed with a quick glance.
Having the best collaborative software is essential
With a fresh appreciation for your customers' and clients' business, it's time to start thinking about how to gain an edge over the competition.
You should re-enter the market better and more prepared than before, so gaining the right tools is paramount.
Don't settle for a combination of scattered apps that burn crucial time by making you and your team switch back and forth between them. Get it all in one place with a comprehensive platform that makes working remotely actually save you time and money.
The TelemetryTV Desktop app has an intuitive layout and a dashboard that puts everything you need right at your fingertips. After using it for a few days you won't want to go back to constantly digging around here and there for what you need.
With that said, let's look deeper into some of the specifics of what the app can do and what its functions are.
Apps, Tools, and Features for Helping Businesses Reopen
First of all, having remote control of your content is a huge advantage. For marketing and advertising purposes, any digital signs or content you might already be operating can be tweaked and optimized at the tap of a finger—by anyone on your team who has designated permissions.
You can also remotely monitor device health, managing each screen on your digital signage network individually, or all in one quick action.
With Canva integration, you can design custom content for your digital screens that fits any need. This lets you create anything you want and quickly implement it on your digital signage through one interface.
The TelemetryTV Desktop app is built on Electron, which makes accessing key features much easier. It lets you view website app content that isn't possible to view in a browser, like Javascript and HTTP content. It's also much better for editing and previewing playlists since it isn't confined by a browser's limitations.
Uploading and storing media is easy since everything is streamlined. The app also sends out push notifications and screen overrides when necessary. Apps like the Notice app make it all super easy, even for someone who has no experience using a content management system.
Save time and automate your playlist scheduling, setting up dates and times for the types of content you want to use and when. You can even take a hands off approach to adding content from your Twitter and other social media integrations if you choose.
Adding or removing tickers is simple, whether they're for your company's social networks, the News app, or anything else you want to add to the top or bottom of your screens.
The TelemetryTV Desktop app is easily accessed by a desktop icon, and can be used on tablets, iPads, and even smart phones.
TelemetryTV is excited to help organizations safely get back to work
Put simply, the Desktop app by TelemetryTV is an all-in-one solution that's too efficient to miss out on. Especially in times like these, time-saving tools and collaborative software like the Desktop app from TelemetryTV are an absolute must.
Ready to try the TelemetryTV Desktop app? If you already have a network of screens and a media player, all you need to do is head on over to TelemetryTV's comprehensive cloud-based digital signage solution and sign up to get a completely free 14-day trial.
Visual Communication. Everywhere.
Get started for free. No credit card required.