How Touch Screen Retail Displays Increase Sales
As retail spaces become more digital, brick-and-mortar stores are taking advantage of touchscreen displays to create a more connected store for shoppers and boost their bottom line in the process.
WRITTEN BY: TelemetryTV, 02-26-2020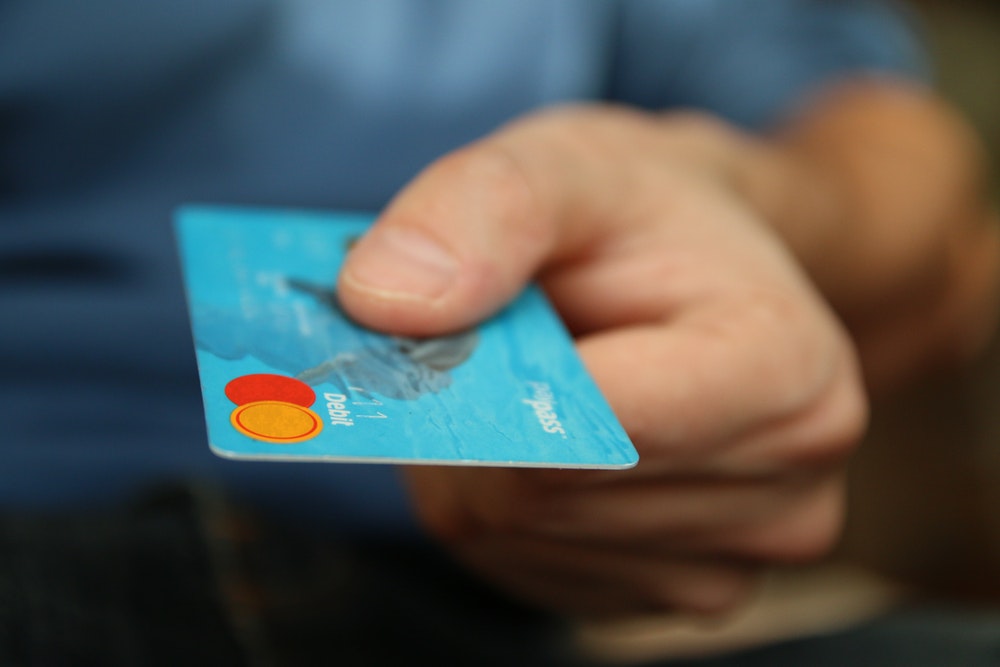 Today's consumers overwhelmingly expect a highly connected, interactive, and personalized shopping experience, which is the major reason why more and more stores are integrating touch screen retail displays in their stores. It's not just a trend too. There are tangible results from doing this that retail businesses can count on. Touch screen retail displays compel customers, garner brand loyalty, and ultimately increase revenue.
In short, digital kiosks enhance the overall shopping experience like few other things can. Not only are they the way of the future, they provide a slew of useful tools and features that will allow you to optimize your retail store.
How to use touch screen displays for retail



Advertising
Advertising in unique and creative ways is one of the key advantages of retail digital signage. On that note, it's vital that your in-store touch screen displays don't just assist at the point of interaction. They also need to feature compelling enough content—in this case, advertising—that catches the eyes of shoppers in the first place.
First impressions are everything, after all. So creating advertising content for your products that wows customers and moves them to interact with your screens is essential. Think flashy content that pops off the screen and is impossible to ignore. Also, make sure to never forget to advertise your store's hot deals and promotions.
Leverage Your Screens To The Max
TelemetryTV is the only digital signage software you need to drive engagement, productivity and revenue for your business.
Learn More
Connecting
Pretty much all retailers have come around to the fact that going digital is a must these days. But a whole lot less retailers have come around to the idea that interactivity sells—big time.
Think about it. What kind of brand interaction is more meaningful and lasting? A dull static poster showcasing one of your brand new products? Or a virtual 360-degree demo of, say, a new sneaker line your brand just released? The answer should be obvious.
Payments
Perhaps the most obvious use of touch screen displays in the retail sector is to streamline payments at the point-of-purchase. Digital kiosks allow shoppers to quickly and securely complete the checkout process with a variety of payment methods, including cardless and mobile. Digital kiosks can also be completely self-service, which in turn saves on labor costs.
Point-of-purchase touch screen kiosks also offer a great opportunity to upsell, inform customers of future promotions, and ask for in-store feedback about their overall shopping experience.
Inventory
Brick-and-mortar retailers should also be exploring all the ways they can transform their physical store into the "smart store" of the future. The best way they can do this is by leveraging the internet-of-things (IoT).
Put simply, smart inventory management systems can automatically take stock of your inventory, eliminating the hours your staff currently spends in the storeroom counting items and streamlining the process. When paired with a cloud-based digital signage platform, you'll be able to shoot out content and updates on-the-go. Notifying shoppers when a specific item sells out or comes back in stock takes only seconds.
Social
All of your retail digital signage—including in-store touch screens—should feature full social media integration. Social media is the new word-of-mouth for the 21st century, and it's increasingly one of the best ways to connect with shoppers in an impactful way. It also helps garner brand loyalty.
This entails displaying your social media feeds on screens, broadcasting promotional campaigns that create social media buzz, and featuring favorable tweets or posts from customers that highlight how awesome your products are for all to see. Also, incorporating social media into your retail digital signage always makes it feel fresh and relevant.
Loyalty
Allowing shoppers to subscribe to loyalty programs, reward schemes, and email lists where they can receive special offers is the perfect way to build a dedicated customer base, which will inevitably lead to better sales numbers. Millennials especially love these type of programs that reward and encourage repeat shoppers.
So make sure your digital kiosks successfully market loyalty programs in a way that incentivizes shoppers to take part, while also making it super easy for them to sign up using your touch screen displays.
Branding
In-store digital signage offers a valuable platform to extend your branding. When done right, it gives customers a deeper look at what your brand stands for. Things like interesting videos that detail your brand's story, highlights of work your brand has done for the community, or encouraging shoppers to donate to charitable causes when checking out on your digital kiosks are all great ways to better your brand's overall image.
The more good deeds your brand is associated with, the more likely shoppers will be to frequent your stores—especially among young consumers who expect their favorite brands to give back in ethical ways.
Update: With the release of our new TelemetryOS we are now recommending TelemetryOS devices as the primary choice for new digital signage deployments.
TelemetryOS is our proprietary operating system and the TelemetryTV media player is a secured, optimized and customized platform. TelemetryOS is easy to use, manage, and scale. This will be our primary platform going forward and will receive the most features and attention.
With TelemetryOS we have taken all of the best features from Chrome, Android, Windows and Linux and combined them into one digital signage platform. We believe TelemetryOS will be the most sophisticated digital signage platform on the market.
Key Features of TelemetryOS
Kiosk mode
Serial port commands
4k support
4 screen video wall support
USB provisioning
>5 yr lifespan
$0 annual costs
Electron app build
Static IP
Remote management
How to get started with touch screen retail displays
Launching interactive digital kiosks for your store only takes a few simple steps:
Purchase a touch screen retail display.
Create an account with TelemetryTV to gain access to a myriad of robust digital signage features.
Install the TelemetryTV app from the Google Play Store.
Enter the pairing code to connect your device and account.
Create highly engaging content to run on your screens with the help of TelemetryTV's easy-to-use digital signage apps and templates.
As you can see, digital signage is quickly changing the retail environmentin a variety of ways. And since competition in the retail space is more vicious than ever, it's paramount for brick-and-mortar stores to get a jump on the competition. One way to do that is by integrating touch screen retail displays. They have the potential to dramatically increase sales and improve the overall shopping experience.
Visual Communication. Everywhere.
Get started for free. No credit card required.