Android Tablets for Digital Signage and Why You Should Be Using Them
Android tablets can be quickly and easily be turned into touchscreen digital signage displays. Here's everything you need to know, including how to do it.
WRITTEN BY: TelemetryTV, 04-20-2021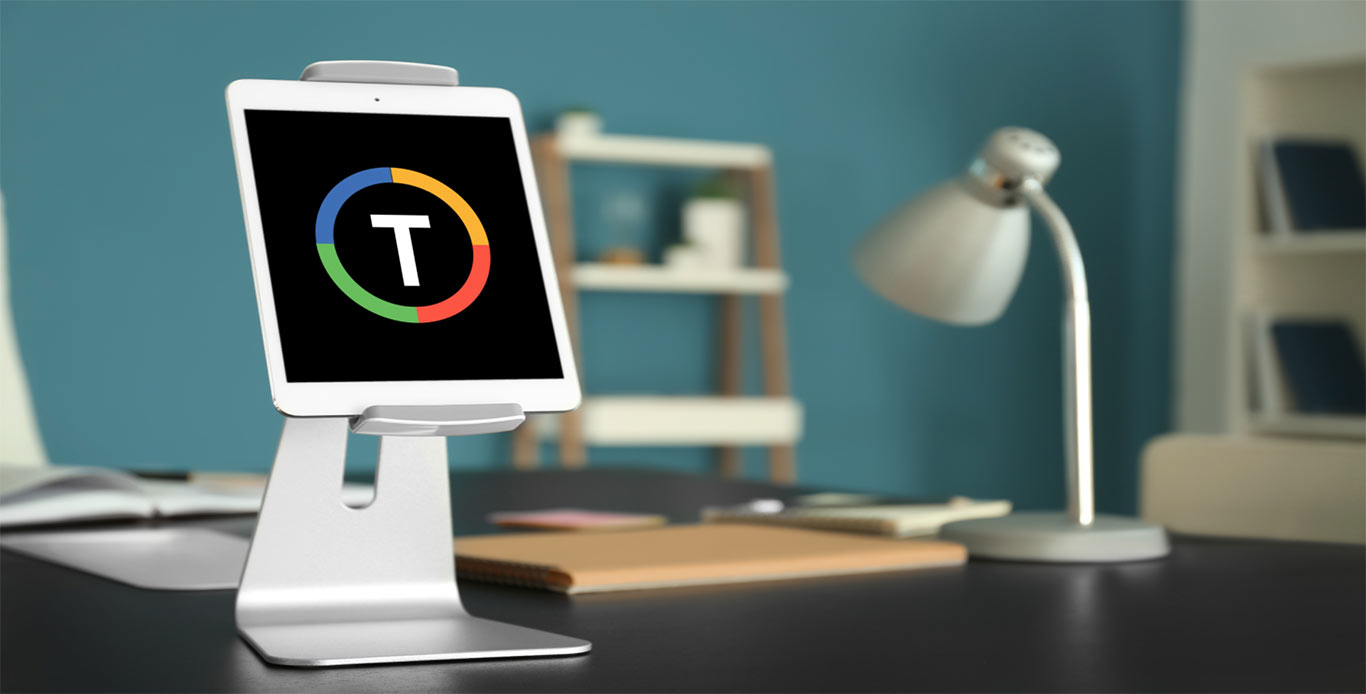 Update: With the release of our new TelemetryOS we are now recommending TelemetryOS devices as the primary choice for new digital signage deployments.
TelemetryOS is our proprietary operating system and the TelemetryTV media player is a secured, optimized and customized platform. TelemetryOS is easy to use, manage, and scale. This will be our primary platform going forward and will receive the most features and attention.
With TelemetryOS we have taken all of the best features from Chrome, Android, Windows and Linux and combined them into one digital signage platform. We believe TelemetryOS will be the most sophisticated digital signage platform on the market.
Key Features of TelemetryOS
Kiosk mode
Serial port commands
4k support
4 screen video wall support
USB provisioning
5 yr lifespan
$0 annual costs
Electron app build
Static IP
Remote management
Leverage Your Screens To The Max
TelemetryTV is the only digital signage software you need to drive engagement, productivity and revenue for your business.
Learn More
These days, digital signage is much more than just large digital screens displaying information or ads. More and more companies are opting to use a more personal, interactive approach to digital signage. That way, users engage with your digital content.
When used correctly, this approach enables a better user experience with more practical and more efficient interactions. It also saves employee bandwidth and limits face to face interactions in a time where social distancing is a must.
In this article, we'll tell you how to leverage Android tablets for digital signage.
What is an Android digital signage tablet?
Put simply, an Android digital signage tablet is a common Android tablet that has been transformed into a mini-digital signage display or interactive kioskby installing and running digital signage software on it. While it sounds like a complicated process, turning almost any Android tablet into a digital sign is actually very easy.
Most organizations that use digital signage tablets typically opt for either an Android tablet or an iPad. Apple iPads for digital signage offer a higher quality product in most cases when compared to Android—but at a higher price. Android tablets for digital signage, on the other hand, offer more flexibility with apps and functionality.
Whichever digital signage tablet you choose, a cloud-based digital signage app like TelemetryTV will enable you to schedule content, create playlists, or turn your tablet into a touchscreen kiosk locked to one app.
Benefits of using an Android tablet for digital signage
There are countless organization-boosting benefits of using Android digital signage tablets. Here are just a few:
1. Self-service
Transforming Android tablets into self-service kiosks is one of the easiest and best ways to take advantage of digital signage. Hotels and guesthouses are doing it to let guests check-in, restaurants are doing it to let customers order food, and event organizers are doing it to streamline ticketing processes.
Not only is it cost-effective and efficient, but it frees up staff to handle more important and complex tasks.
2. Ease and affordability
Unlike traditional digital signage setups, which can be cost-prohibitive for small businesses, using a tablet for digital signage is very affordable. For normal digital signage installations, you need both a media player and a large screen—which can be costly.
An Android tablet for digital signage, on the other hand, can be bought for a couple of hundred dollars and just needs to be paired with digital signage software to get up and running.
3. Mobility
Most digital signage installations are strategically placed in high-traffic areas where they can have the most impact. Once they are set up, they're usually stuck there. But what if you need digital signage that is portable?
That's where digital signage tablets enter the equation—think tablets displaying digital sales and marketing dashboardsto employees on the move in corporate offices, or tablets providing information to staff on a showroom floor. Put simply, their compact size and portability will help boost your business's internal communications.
4. Point-of-purchase
Android tablets can also be a very valuable asset for retailers at the point of purchase. The most obvious way to use the tablet is to facilitate payments, but that's not where it should end. An Android tablet can also be used to encourage repeat customers in a variety of ways.
First, stores could use digital signage tablets to let customers sign up to email lists that will notify them of upcoming sales and promotions. Or, tablets could be used to allow them to join a loyalty program, giving them the ability to track and use points at the point of sale.
In the process you'll gain valuable customer information and engagement data. This can be processed automatically by your digital signage software, streamlining the process and resulting in useful customer insights.
How to use an Android tablet for digital signage
Generally speaking, setting up an Android tablet for digital signage is about the same as setting up any other Android-powered devicefor digital signage. Here are the steps:
1. Power up your tablet
Turn on your Android tablet and connect to WiFi.
2. Download the TelemetryTV app
Navigate to the App Store and download the TelemetryTV app.
3. Pair your tablet
Once the app is downloaded, you need to pair your tablet with your TelemetryTV account. To do this, simply launch the app. A pairing code will appear upon launch. Open the TelemetryTV web app, then go to Devices, then enter the pairing code.
4. Lock your screen to TelemetryTV or enable Kiosk Mode
If you want your digital signage tablet to only show content from your TelemetryTV account or another specific app, we recommend locking it so users or passersby can't tamper with any of the content you want displayed on screen.
This can be done by enabling Screen Pinning on Android tablets.
5. Create and schedule content
Finally, it's time to create content for your Android digital signage tablets to display. Content can easily be created with TelemetryTV's host of built-in apps, such as Google Slides or Canva.
Once you have some content to display, simply add it to a playlist or schedule it to play at a certain time.
Getting started with TelemetryTV
With an Android tablet and a TelemetryTV subscription, the many benefits of digital signage are easily accessible. Sign up today for a 14-day free trialto try it out for your business.
Visual Communication. Everywhere.
Get started for free. No credit card required.