Powerful and Intuitive Cloud Digital Signage Software
TelemetryTV is the easiest way to transform screens into a powerful engagement tool.
Digital Signage Platform Used by Top Organizations All Over the World
Deliver Engaging Content In Minutes
We help your team deliver brand compliant content through our intuitive and secure cloud-based digital signage software

Item 1 of 3
Create & Share Content Easily
70+ Turn-Key Apps
Our digital signage content management system allows you to get up and going quickly with a library of dozens of beautiful turn-key apps and visuals.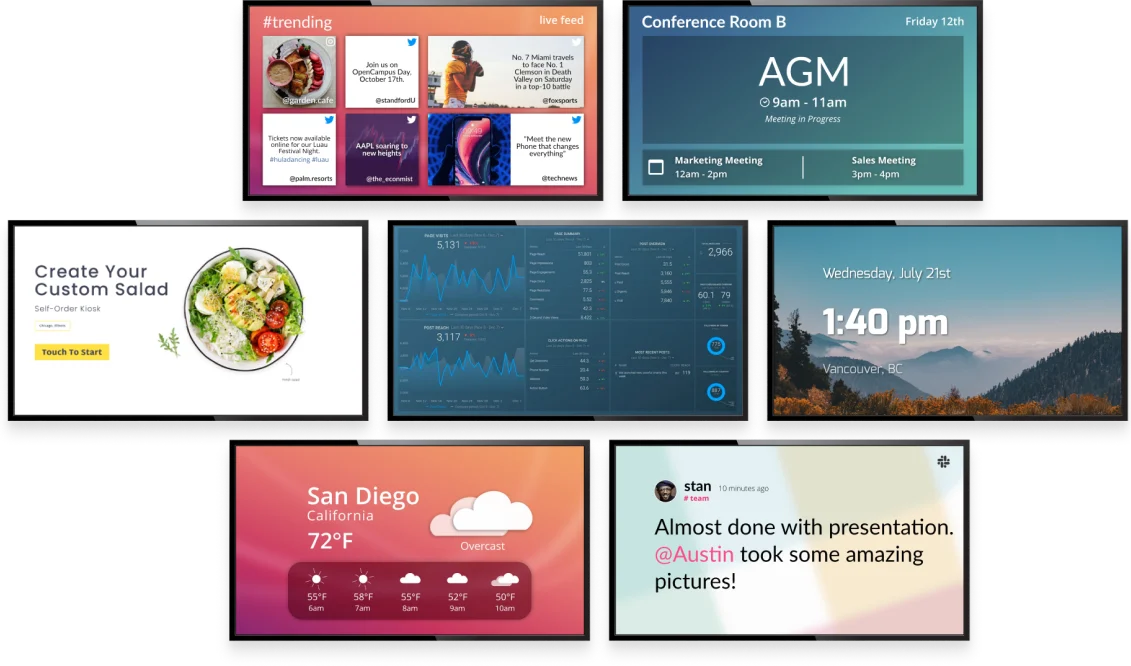 How TelemetryTV Works
5-step guide to getting started in minutes.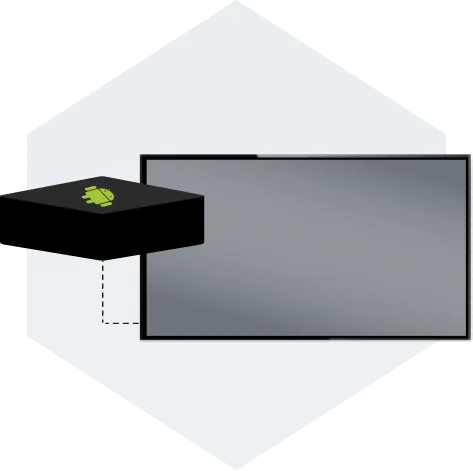 Connect your hardware
Pair or provision your devices
Leverage TelemetryTV's turnkey apps & integrations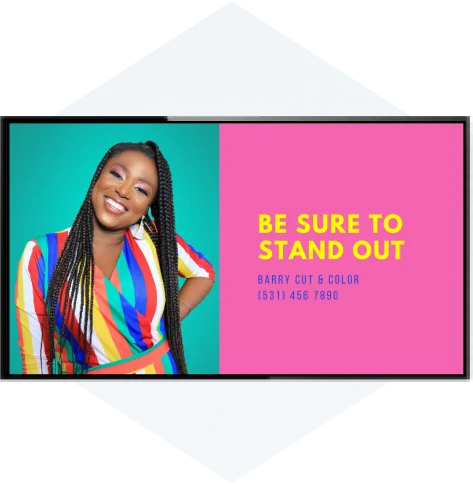 Create engaging visual content
Schedule, manage, & monitor your playlist
Business Goals
See what TelemetryTV's smart digital signage software can do for you.
A Digital Signage Solution Built for Scale
TelemetryTV's cloud-based digital signage content management system is built securely so you can scale fast while meeting compliance requirements.
The Backbone
For Digital Signage
TelemetryTV can help you easily deploy 10 to 1000s of devices.
Remotely manage 1000s of devices
Monitor & receive device health status
Programmatically inform content & devices
Choose where your data resides
Deploying A Large Project?
Deployment/migration planning & management

Complimentary proof of concept & pilot programs

Access hardware partners & system integrators

Receive superior support & training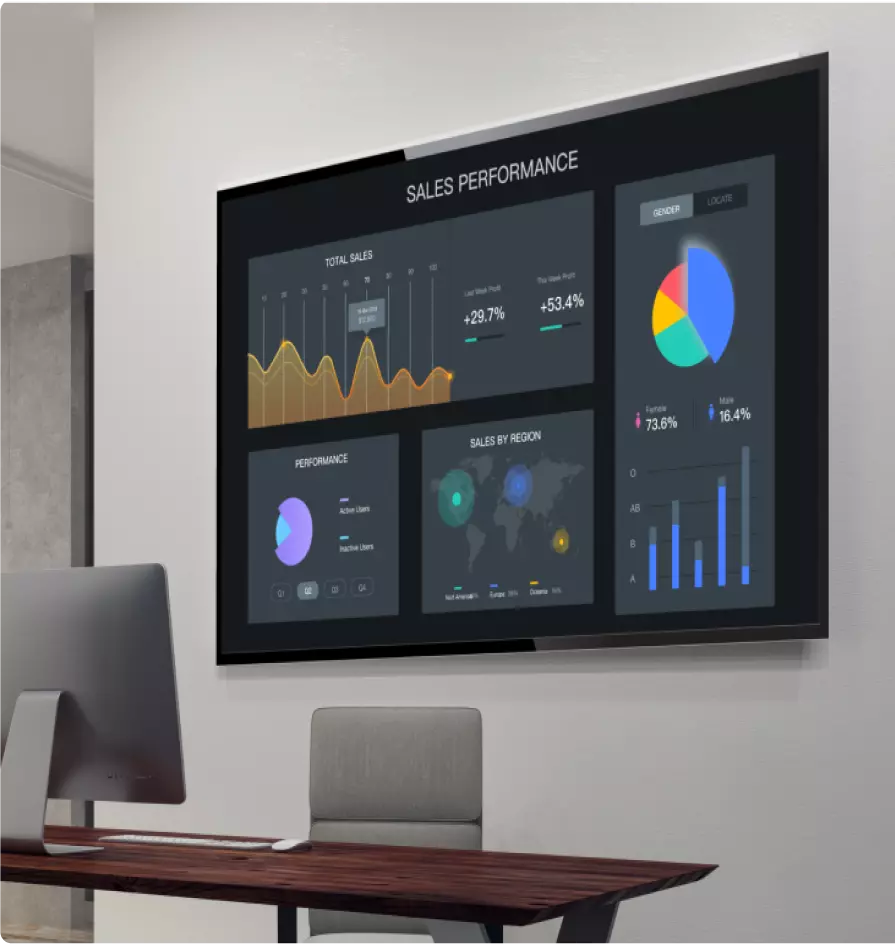 Secure Digital Signage-First OS
Our enterprise-ready SOC2 compliant signage OS ensures that your content will be protected with industry best practices, helping you meet all of your compliance and legal obligations.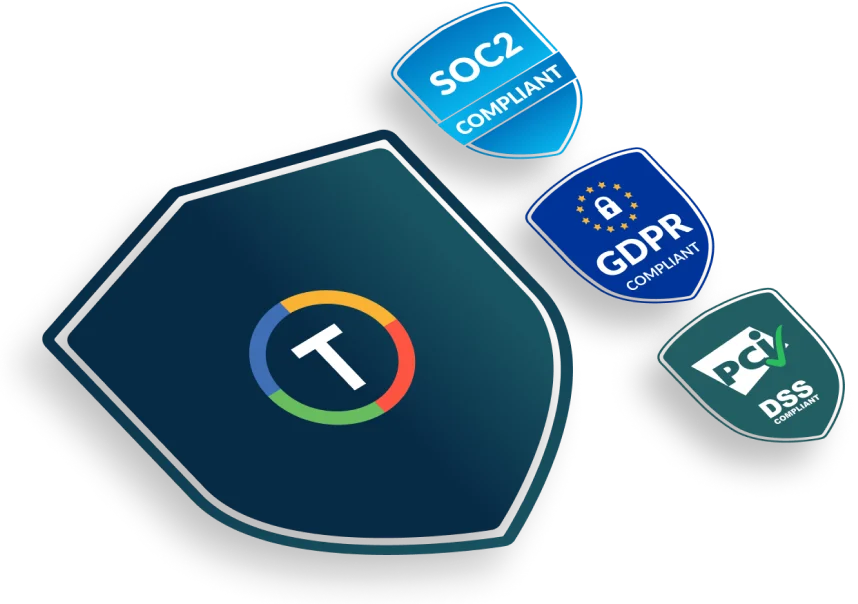 The Ultimate Hardware Experience
An Operating System Built
For Media Players
TelemetryOS enables secure, simple, and scalable digital signage device management.
Enterprise Grade

TelemetryOS turns a media player into a secure appliance that complies with the Center For Internet Security (CIS) and is backed by our SOC2 compliant network.

Remote Device Management

TelemetryOS offers the ability to remotely configure device attributes wherever your devices are located.
Choose The Right Solution For Your Organization
Groups & Permissions

Partition your users into groups who can only see and manage the content you allow.

Playlist Approvals

Let your users create content but insert an approval process for when new content is created.

Identity Management

TelemetryTV integrates into major federated login systems like Okta, and your own SAML or SCIM systems.

APIs

All of our functionality is available through an API, letting you automate any process you like.

Outbound Data Stream

Stream your data to any data source through Amazon Kinesis Firehose.

Remote Management

Support for RS-232 serial commands lets you manage display settings from wherever you are.
Item 1 of 2
Visual Communication. Everywhere.
Get started for free. No credit card required.