Cloud-based Digital Signage and Why It's Time to Switch
Cloud-based digital signage is quickly replacing costly and outdated on-premise platforms. It's time to make the switch.
WRITTEN BY: TelemetryTV, 02-05-2020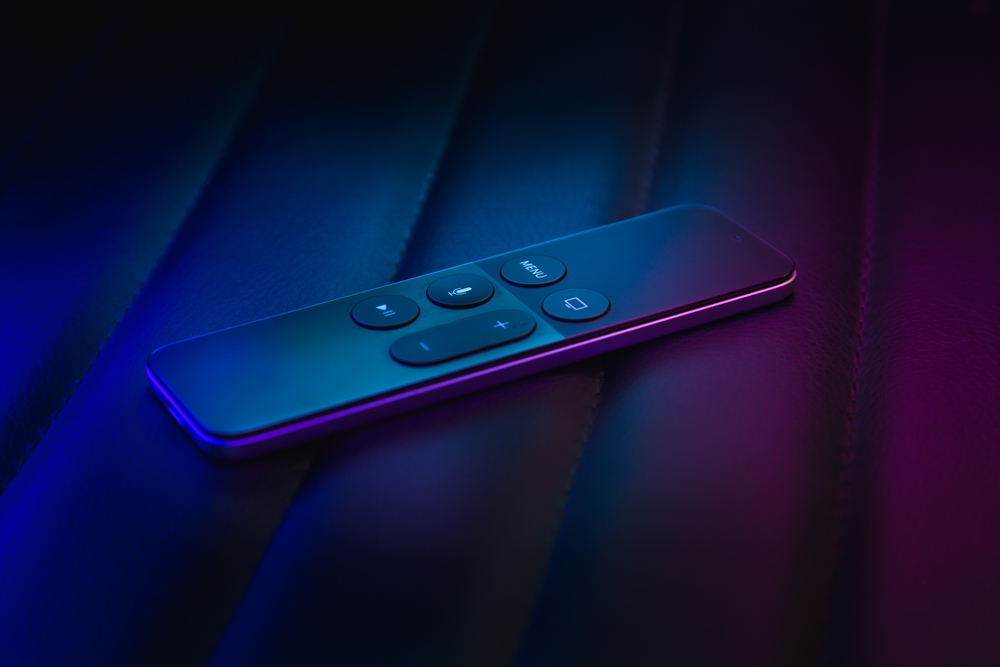 The days of on-premise digital signage platforms are over and done. It's time for your business to make the switch from digital signage hosted by on-site servers to those managed on the cloud.
There are a few primary reasons why cloud hosting is better. First, on-premise solutions are outdated and unwieldy. Second, the hardware costs an arm and a leg to install and maintain—not to mention the numerous technical headaches you'll most likely run into. But most importantly, the main reason to switch to cloud-based digital signage is that the underlying tech has come such a long way, and it's cheaper than ever before.
Why cloud-based digital signage is better
Cloud-based platforms can now handle robust digital signage installations with ease. Everything from managing and storing content online to controlling your network of displays remotely is super intuitive.
What's even better than that though is just how much money is saved by running digital signage on the cloud. For one, your business won't have to house and maintain a server full of data on-premise. And two, the monthly cost of licensing a cloud-based digital signage solution is about the same as a Netflix subscription.
Updating the software is also easy and done completely online. And content creation has never been easier, thanks to numerous features that typically come with a cloud-based solution that makes designing content a cinch.
Leverage Your Screens To The Max
TelemetryTV is the only digital signage software you need to drive engagement, productivity and revenue for your business.
Learn More
Benefits of cloud-based digital signage


1. Easier to set-up and use
Setting up digital signage used to be a huge pain for businesses—both from the standpoint of time and money. Cloud-based digital signage changed that reality. Organizations can now get digital signage up and running with no internal networks or servers and almost no technical know-how required.
On top of that, as we mentioned just a few moments ago, crafting content couldn't be easier. Any solid digital signage platform on the market will come with pre-made templates that let you create content with simple drag-and-drop methods. The best solutions will also come with dozens of built-in apps for things like social media integrations, meeting room management, Live TV, RSS feeds, digital menus, or other industry-specific use cases.
Provisioning each of your devices and screens is also far less painful when using a cloud-based digital signage software.
2. Lower costs
We already mentioned how you'll be saving money by not needing to house and maintain an on-site server, but that's only the beginning. You also won't have to shell out a beaucoup of cash on proprietary hardware. Nowadays, all you need to do to get started with digital signage is buy a TV display, a plug-and-play media player, sign-up for a digital signage solution, and voila! Your business now owns its very own digital signage network.
That's not all, either. Once you have purchased and are using a cloud-based digital signage solution, any software updates are free and automatic, meaning your digital signage is always getting better.
3. Less maintenance
A lot of businesses only consider the costs of digital signage in terms of money. But you should also think about the costs when it comes to maintenance and support. Old school digital signage, unlike its modern counterpart on the cloud, is super costly in these two areas.
At this point, outdated digital signage solutions are too time- and labor-intensive to be worth investing in when compared to cloud-based options. They are especially difficult, time-consuming, costly, and disruptive to normal everyday operations at the initial set-up stage. Cloud-based digital signage only requires a simple sign-up process.
Finally, most digital signage platforms managed on the cloud come with 24/7 online support. So if you run into any problems, you won't be left on your own to figure out what went wrong.
4. Remote control and real-time updates
Perhaps the best thing about the cloud-based signage networks is that you can sign-in and manage them whenever and wherever you happen to be—granted there is a useable internet connection of course. That flexibility is hugely valuable for companies that want to keep their content fresh and up-to-date at all times, a good rule of thumb for digital signage content.
You can also target digital signage content based on location right from your platform's online dashboard. Want to push a piece of messaging to a certain area of your building at a certain time in order to serve a particular audience? No problem. Just send it to each desired screen with a few simple clicks.
So as you can see, on-premise digital signage has been surpassed by its cloud-based alternative. Digital signage platforms on the cloud are simply cheaper, easier to set-up, and more intuitive to use, which is why more and more businesses are making the switch.
Want to test-drive TelemetryTV's cloud-based digital signage solution? Sign-up for a 14-day free trial and take it for a spin in demo mode. No credit card required.
Visual Communication. Everywhere.
Get started for free. No credit card required.