How To Use Digital Signage for Schools
97% of modern students prefer getting their information digitally. Creating a connected campus with digital signage for schools is key to communicating effectively with students.
WRITTEN BY: TelemetryTV, 09-26-2019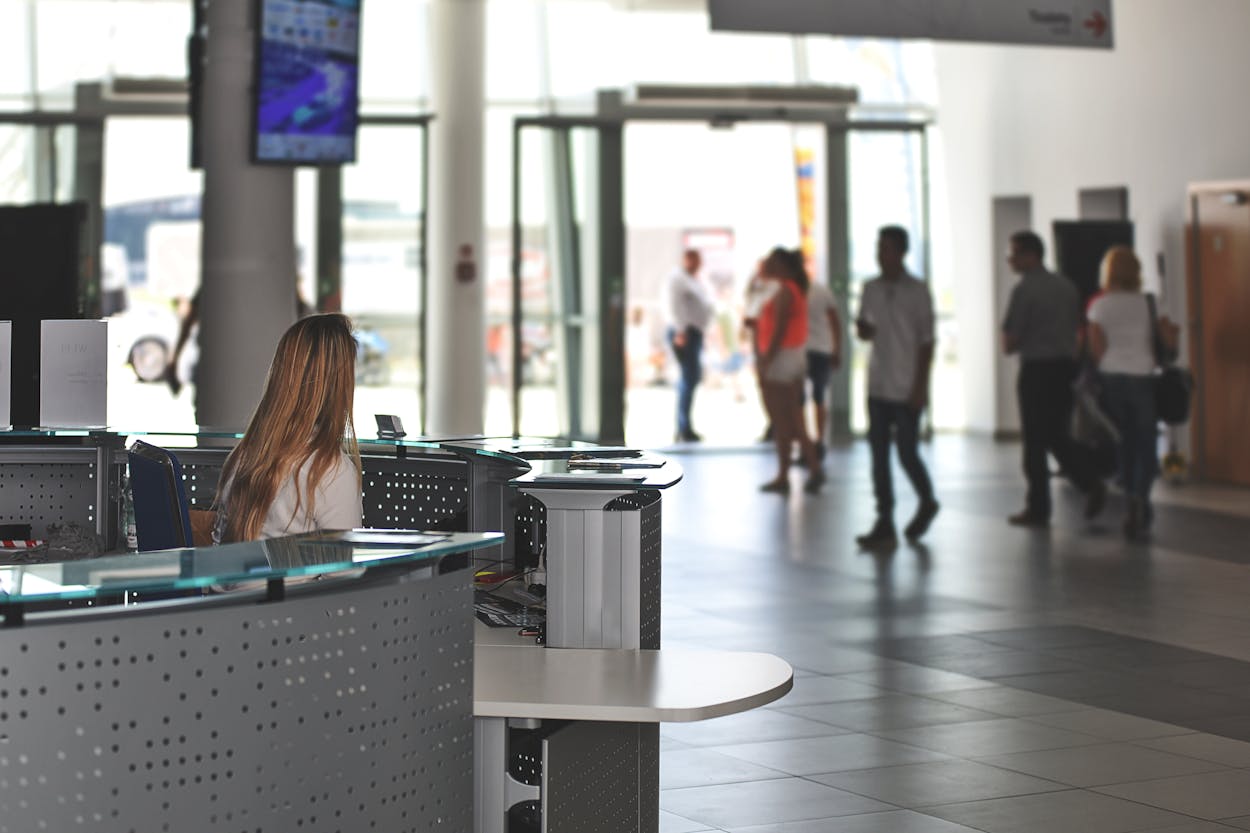 Universities, colleges and K-12 school districts are increasingly relying on digital signage for communication. The days of cluttered bulletin boards, garbled loudspeaker announcements and missed memos are quickly becoming a thing of the past as more and more schools turn to technology.
Currently, up to 70% of colleges use some form of digital signage for education. Why? Because they understand that these tools make communicating with students, staff and parents easier, more effective and less expensive.
Below you'll find some of the key ways digital signage for schools can be used to create the ultimate connected campus.
Display events and information
At any university, college or K-12 school, there's a lot of messaging that needs to make its way onto people's radars—general information, upcoming events, etc. Digital signage for schools allows you to display this information whenever and wherever it's relevant.
Using TelemetryTV's growing app library, you can access apps like Events and Notice, which make displaying information easier than ever.
Examples of information you might want to share:


Classroom and conference room schedules
Dates and deadlines
Digital menu boards
Calendar and holidays
Conferences and special speakers
Upcoming sports events
Workshops and seminars
Concerts and performances
Special events
Digital wayfinding and campus maps
Campuses are growing increasingly large as the number of students increases. These expansive campuses can be difficult to navigate—even returning students get a bit turned around sometimes!
Digital wayfinding is a feature that can improve any campus or district by helping both students and visitors to orient themselves, find what they're looking for, or plan out their route. These kinds of interactive maps can minimize confusion, facilitate timeliness, save time for staff, and even instill a sense of confidence in students.
Our app syncs with a school's 25Live RSS feed, allowing schools the control to display layered campus maps, classroom schedules, and upcoming lectures from anywhere around campuses.
Emergency announcements
Safety is a top priority for educators, which means an emergency override system is essential. Having an effective alert system can save hundreds or thousands of lives.
TelemetryTV's display override feature, allows you to interrupt content and display critical messages as needed. This feature can be activated system-wide with a single click, meaning everyone will see the important message regardless of where they are on campus.
As the saying goes, hope for the best, prepare for the worst. No one expects there to be a disaster, but it's important to make sure that you're prepared to deal with one effectively and efficiently should a situation arise.
Engaging students with social media
Nearly 88% of millennials use some form of social media. Schools can embrace this fact and leverage it to create a more connected campus by utilizing their digital signage to display their social media feeds.
TelemetryTV's growing library of apps empowers you to connect with your students like never before. Choose from apps like Twitter, Instagram, and the Social Wallto communicate campus news, make announcements and provide students with useful information.
You can also use our Website App to view and display websites the way they were designed to be seen—in clear, high-definition picture quality.
Getting started with digital signage for schools
Today, more and more schools are recognizing the power of bringing digital signage displays to the classroom.
From providing interactive campus maps for easy navigation to sparking discussion on current events, digital signage displays have undoubtedly carved out an important space in the classroom for both staff and students.
To propel your school forward with digital signage displays, sign up for our free 14 day trialtoday to find the solution that's best for you.
Visual Communication. Everywhere.
Get started for free. No credit card required.