Digital Signage for Travel Agencies: Why You Should Advertise Trips on Digital Screens
Digital signage is an absolute must for travel agencies to stay ahead of the game. Find out how it all works and how to get started here
WRITTEN BY: TelemetryTV, 04-04-2022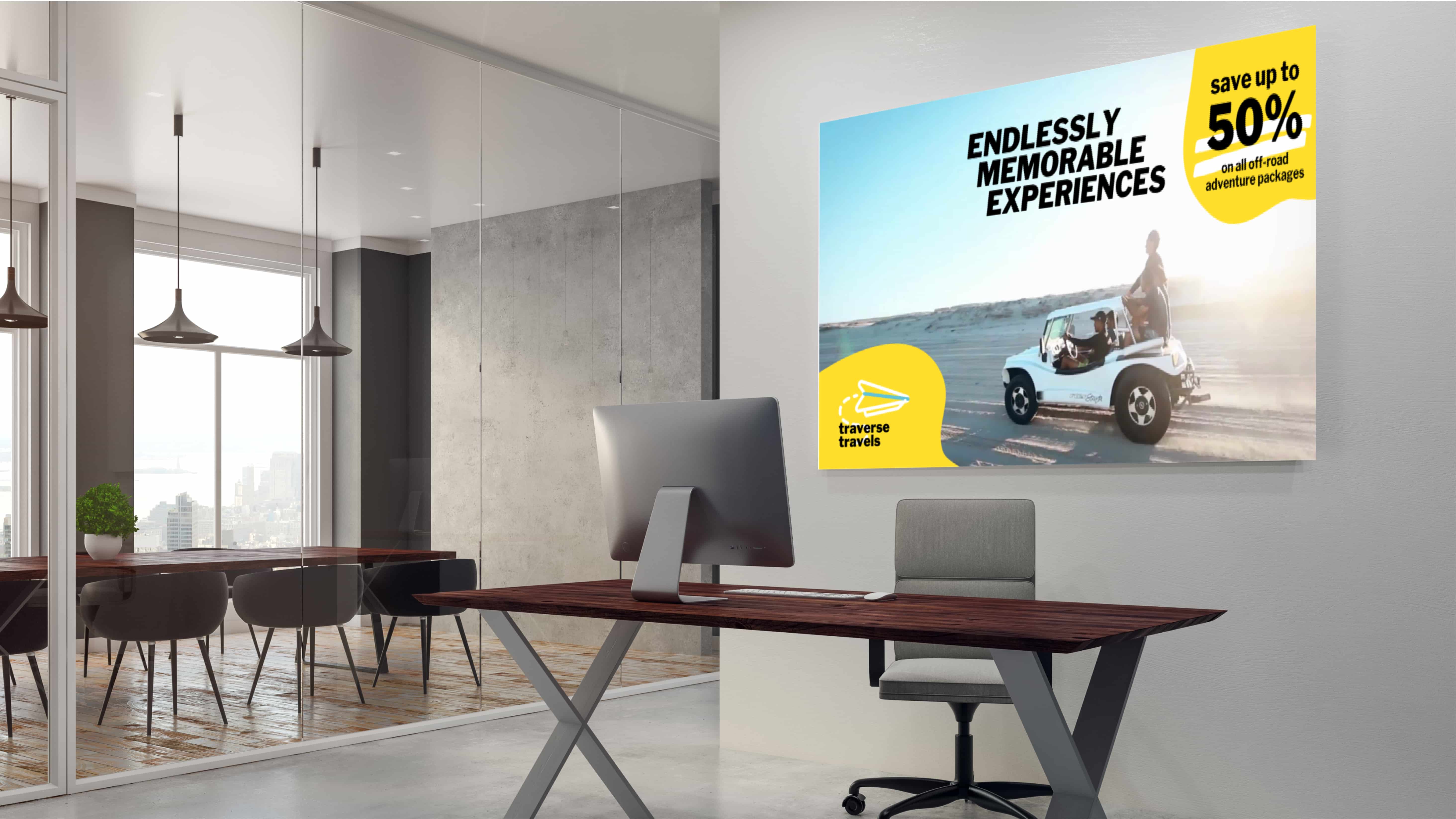 As a travel agency, you need your marketing content to be as visually appealing as possible. Customers have to see the action in order to be enticed. That means presenting them with high quality videos and pictures that will get them excited to book one of your packages.
The best way to do that is with the help of a digital signage provider like TelemetryTV. You'll have all the customizability and flexibility needed for easy management, with the power of the digital medium to impress customers with your playlists.
Here are the benefits of using travel agency digital signage and everything you need to know to get started.
Travel Agency Digital Signage: Amazing Results as a Tool for Advertising
Ultra-High Definition Screens
Wow your customers with gorgeous 4K and UHD content that simply looks amazing. Beaches, mountains, rivers, cityscapes—it'll all look incredible on bright, high-quality screens that are far richer in detail than printed content.
Put simply, 4K, or even 8K screens are the best possible way to show previews of your adventures to potential customers.
Offer Promos, Sales, and Discounts
Once your customers get a look at all of your beautiful HD content, you'll have their attention. Then, you can offer deals and promos that will make your packages even more attractive.
Frankly, this approach is far more effective than pamphlets and posters. For in-person marketing, it really doesn't get any better than digital signage when it comes to travel agencies.
Leverage Your Screens To The Max
TelemetryTV is the only digital signage software you need to drive engagement, productivity and revenue for your business.
Learn More
How to use Digital signage for Travel Agencys



Remote Management from Any Device


TelemetryTV's cloud-based CMS (content management system) is very easy to navigate. All you have to do is log in from any device with a browser and you can perform any actions needed right within the app.
With native app support for Canva and a variety of other apps, creating content is super simple. You can even use the included templates to quickly hop in and craft a new slide to add to your playlist in minutes.
Then, automate all of your content with specific times and days. For example, for winter activities, set your playlists to change on a certain day (Dec 1st for example).
What'll You Need First
All you need for a digital signage system are the screens (you can use your own if you already have some but commercial screens are preferred), the media players, and TelemetryTV, which is the digital signage software. Once these three things are in place, you'll have everything you need.
Then, you can manage it all yourself easily through your intuitive CMS, or delegate management to one of your staff members—no prior experience necessary.
Next, making playlists is fast and simple right within the app.
Then just deploy and automate as you see fit. It's all pretty easy, but if you need extra help, you can count on the staff at TelemetryTV.
TelemetryTV Digital Signage Solutions for Travel Agencys
The TelemetryTV app comes with a huge variety of tools and features that make managing your content really easy. Customizable button apps, Google Slides, Canva, the Website app, Weather, RSS, the list goes on and on.
Get Started Today for Free
Request a free demo or sign up for a free 14-day trialnow and get the full experience without paying anything. You'll be able to take TelemetryTV for a test drive and even craft your first playlists.
Digital signage for travel agencies is a total game changer. So if you aren't already using it, you should start now and reap the rewards you've been missing out on.
To learn more, visit our website where you can sign up for a free trial with just a few clicks.
Visual Communication. Everywhere.
Get started for free. No credit card required.