Top Digital Signage Features for Schools to Consider
A guide to digital signage for schools and identifying the right features for your school
WRITTEN BY: TelemetryTV, 06-27-2019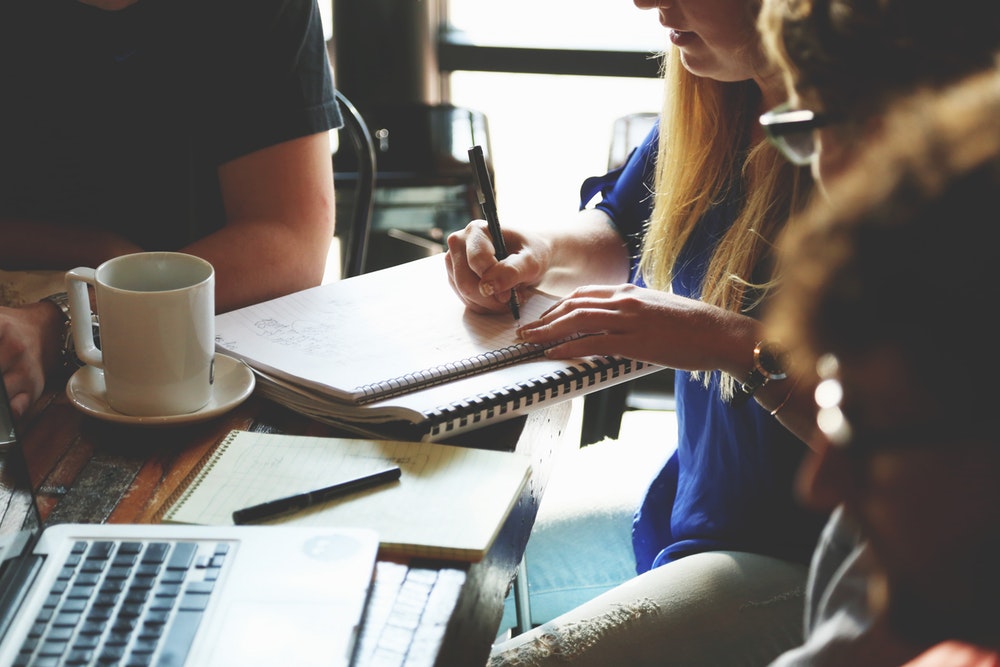 There are a lot of digital signage providers out there today, and each one is aimed at a different kind of user. Choosing the wrong one for your school can mean tons of added cost and headache wielding a cumbersome system, and choosing the right one can be difficult when you're just starting with digital signage for schools you don't know what elements will end up being most important.
As an educator, your needs are going to be a little different than the startups and tech companies pushing sales on their screens, so you need to consider whether a provider makes it easy to accomplish your needs. Let's outline what you should consider when getting started with digital signage for schools.
Emergency response information
The big advantage of having an effective digital signage system is that you can communicate with everyone, everywhere. That means it's an important tool in the event of an emergency. You can't always rely on the preparedness of staff and young students in a sudden emergency situation that may cause panic. You want to ensure that your digital signage software allows you to instantly activate emergency response information such as exit maps and safety instructions so that everyone, anywhere, can keep themselves safe.
Playlists
In a school environment, you will likely have many digital signage displays playing similar content, with some specific contextual boards running in areas like the cafeteria, library, students' lounge, etc. Managing large playlists of content and being able to easily make changes to a single board and see those changes reflected instantly across all of your digital signage displays is going to make dealing with your schools digital signage infrastructure much easier. You will want to be able to create an "events" playlist for instance, and be able to easily apply it to all of your displays at once - not have to manually assign each board.
App integration
Connecting with your students means more than just using digital signage for schools. There are numerous channels vying for students' attention, and sometimes no matter how good your content is they won't look up if Twitter, YouTube, or Instagram on their phone is catching their attention first. Finding a digital signage for education service that is built with app interconnectivity in mind means that you can easily unify your communications across your social media and web channels.
Is everyone on Twitter because all of the best photos from the last game are there? Integrate your school's feed with your other signage content, along with a QR code to follow the account. Make sure you have the ability to easily add and resize YouTube videos, add local news RSS feeds, and connect all of your social media feeds, and your boards will be more than enough to compete with whatever device is in your students' hands.
Simple editing and templates
You know that educators already have a ton on their plate. That means if your digital signage software is too complicated, difficult, and clumsy to use, they just won't use it, and you will be stuck with displays that have very poor content - which is often worse than no content at all.
So make sure that your choice allows you to create boards easily and use templates, so that creating a new board with all of your branding is as simple as typing your message, adding media, and clicking go.
Robust permissions control
No matter how simple your digital signage system is, you can't expect everyone who needs to use it to take the time to learn its every nuance. That means people will make mistakes, and you want to be sure that those mistakes aren't affecting everyone else.
Ensure that your system allows for in-depth permissions control so that your librarian isn't able to accidentally delete boards about the basketball team, or start assigning boards to the cafeteria telling everyone to "please use a quiet voice." The more departments and people you have using the system, the more you will benefit from an in-depth permissions structure and the ability to build teams.
Digital signage hardware for schools
One of the largest expenses in building a digital signage for education system is buying all of the hardware that is required. Of course choosing the best displays is important, but so are the media players that drive content to those displays. Choosing your media players means choosing what operating system you will run your digital signage upon, and the best option is always going to be the one that you are already using.
If your school uses Windows, for instance, it will be easier to build off of that existing infrastructure than to add something new. Different digital signage platforms support different operating systems to different degrees. Make sure that the one you choose doesn't require you to sink a lot of money into purchasing media players that don't integrate easily into your existing IT infrastructure.
Price
It may seem obvious, but this can sometimes be glanced over by those who feel they've done their due diligence elsewhere. Make sure you understand how much digital signage you're looking at costs. Is it being priced on a per-display model? Or is it a flat license fee with a set number of screens available?
Keep an eye out for opportunities to leverage your value as a school - education is a fast-growing segment of the digital signage industry, and there are deals to be found among digital signage providers who have positioned themselves to serve education.
To get started with TelemetryTV's extensive education features today try out our free 14 day trial.
Visual Communication. Everywhere.
Get started for free. No credit card required.