How To Use Wayfinding Signage For Digital Displays
We all know the feeling of walking into a big and unfamiliar space for the first time and having no idea where we're going. The key to solving that problem? Digital wayfinding.
WRITTEN BY: TelemetryTV, 10-17-2019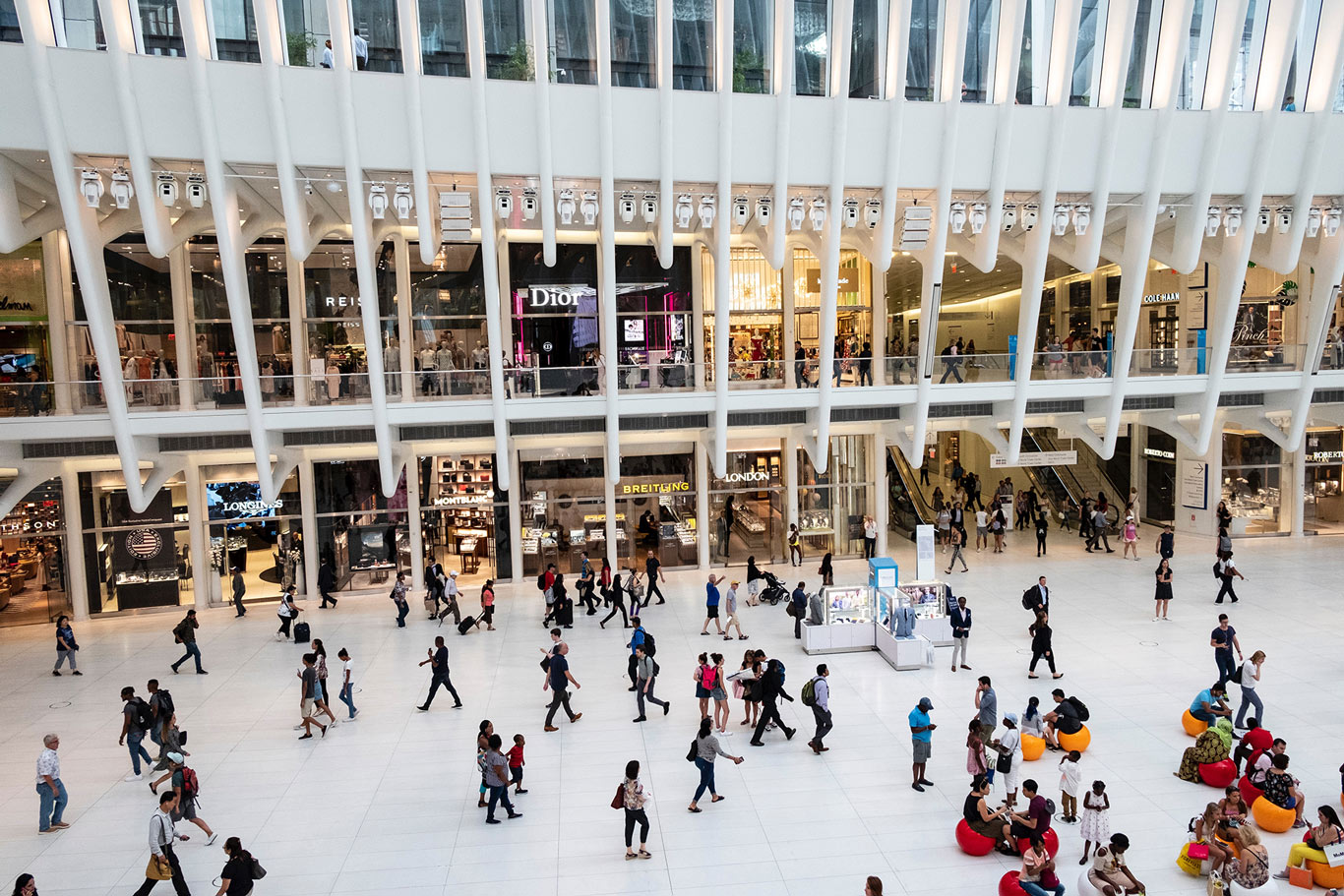 What is digital wayfinding signage?
We all know the feeling of walking into a big and unfamiliar space for the first time and having no idea where we're going. The key to solving that problem? Wayfinding.
Wayfinding digital signage is a feature that helps users orient themselves, find what they're looking for, and plan out their route. An effective wayfinding signage system is about more than just giving directions, though. When placed strategically throughout your campus, shopping centre, airport or other large facilities, the wayfinding signage becomes an irreplaceable resource that helps visitors save time, reduce stress, and improve their overall experience, as well as learn more about the organization.
Wayfinding signage is an essential feature, not an extra one
Wayfinding digital signage empower users to take control of their navigation experience. Without them, staff are late to meetings, students miss the beginning of class, visitors are confused, people miss their flights and everyone is frustrated. With them, you can facilitate timeliness, minimize confusion, and put everyone at ease. In addition to improving the user experience, wayfinding signage also provides organizations with important visitor trends and metrics.
Leverage Your Screens To The Max
TelemetryTV is the only digital signage software you need to drive engagement, productivity and revenue for your business.
Learn More
Benefits of using wayfinding digital signage


Easy navigation
Create and display detailed directions and building layouts in a personalized and modern format with 3-D maps and highlighted routes.
Gather data
Wayfinding signage solutions allow organizations to track important metrics and data. You'll be able to see the destinations that are being searched for most and the areas that receive the most foot traffic—data you can use to create new marketing strategies.
Increased engagement
Use wayfinding signage to create additional promotional space and make guests aware of important events or new additions to the facility.
Cost effective
Cut down on printed maps and streamline guest interactions with support staff
Impress visitors and staff
Create a modern feel in your facility or organization by embracing technology and personalizing the user experience with logos and social media content.
Update information in real time
Digital wayfinding signage allows organizations to update their directory to the most recent information with the click of a button.
Wayfinding in action
The positive impact that wayfinding digital signage has on user experience has led to widespread adoption across a variety of organizations, such as school campuses, businesses, airports, and shopping centres.
Wayfinding signage is one of the top uses for digital signage for schools. Campuses are growing increasingly large as the number of students goes up. These expansive spaces can be difficult to navigate—even returning students get a bit turned around sometimes!
TelemetryTV features a powerful wayfinding signage app that enables schools to intelligently display classroom schedules, lecture locations, and upcoming events to staff and students from anywhere on campus. The app connects to your 25Live account to sync your events calendar to multiple displays.
Third party wayfinding
TelemetryTV has partnered with Teem to create the Teem Finder App. This app allows Teem by WeWork users to deploy and manage their Finder maps with TelemetryTV. Teem's intuitive map interface allows employees to view room availability, book spaces, and wayfind with interactive office floor plans.
TelemetryTV also supports the display of any third party wayfinding apps where the map can be displayed via a URL using our Website App. Our player allows for touchscreen capabilities making this is a great option to get started, here is a list including (but not limited to) some options that will work with the TelemetryTV Website App.
How to get started
Outside of purchasing the necessary digital signage hardware, getting started with wayfinding digital signage is as simple as signing up for TelemetryTV's 14-day free trial.
Visual Communication. Everywhere.
Get started for free. No credit card required.