Introducing TelemetryOS
TelemetryOS is the first-ever operating system designed from the ground up with digital signage in mind. Use, manage, and scale your digital signage easier than ever.
WRITTEN BY: TelemetryTV, 08-20-2021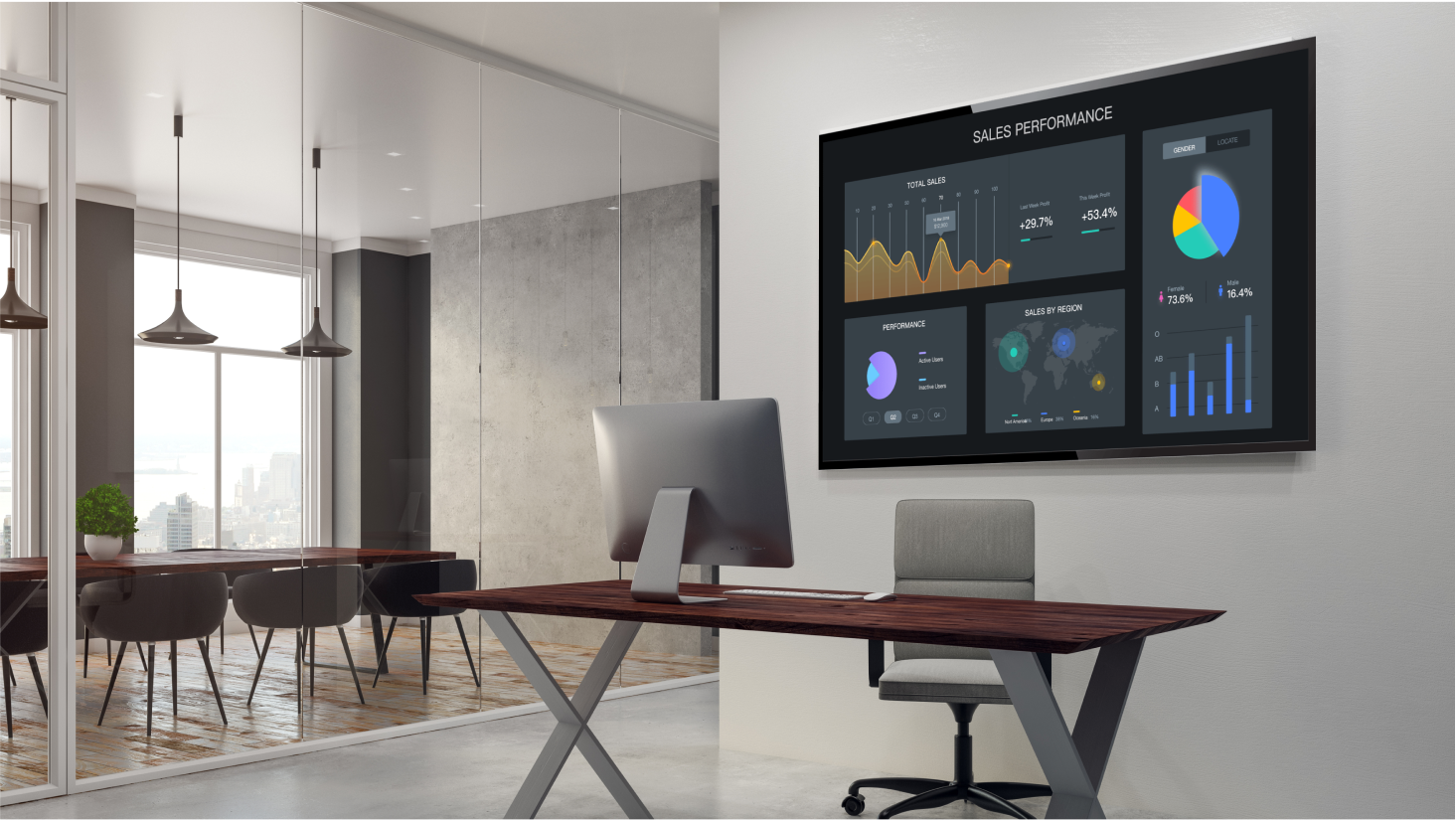 Up until recently, installing and using digital signage wasn't an easy (or cheap) task. But that changed drastically when affordable media players hit the market. These mini-computers established an entirely new way to power digital signage installations—and power them better than ever.
But these media players also brought a host of limitations to go along with their advantages. And most of those downsides came with the operating systems underlying the digital signage hardware.
That's because most OS used for digital signage devices—such as Chrome, Android, Linux, and Mac—weren't designed with digital signage in mind.
While these operating systems are fully capable of powering a digital signage network, they aren't at all optimized for it. With the new TelemetryOS, there's finally an operating system crafted for the sole purpose of using, managing, and scaling digital signage with ease.
What is TelemetryOS?
At its core, TelemetryOS is all of the best features from Chrome, Android, Windows, and Linux combined into one digital signage platform. We truly believe TelemetryOS will be the most sophisticated digital signage platform available on the market.
Put simply, TelemetryOS is a secured, optimized, and customized platform that streamlines the entirety of running a digital signage network. Unlike existing media players currently on the market, it doesn't suffer from the usual issues surrounding manageability, security, and ease of use.
And instead of locking you down to one proprietary hardware device, we decided to let customers install TelemetryOS on a wide range of compatible digital signage media players.
How was TelemetryOS built?
TelemetryOS is based on the latest long-term Linux operating system—Ubuntu 20 LTS. By using an existing OS as the base, especially one as versatile as Ubuntu, we were able to customize and refine the TelemetryOS to do exactly what it needed to do, which was to run digital signage better than any other existing platform out there.
The Ubuntu 20 LTS distribution was stripped down to focus solely on digital signage. The desktop environment, libraries, and applications were all sent to the cutting floor since they were no longer needed. After that, we tuned and customized the Ubuntu OS to run the TelemetryTV app with performance that was never possible on other media player OS.
On top of that, we beefed up the security of the OS to meet Center For Internet Security standards.
Key features of TelemetryOS
Since TelemetryOS was designed specifically for digital signage use cases, there is a huge amount of valuable features built-in for organizations using digital signage. Here are just a few:
Kiosk mode
Serial port commands
4K video support
4 screen video wall support
USB provisioning of new devices
5-year lifespan
$0 annual costs
Electron app build
Static IP
Remote management
TelemetryOS certified devices
For the time being, not all devices are compatible with TelemetryOS. This is primarily because we stress test each media player to make sure it can run the TelemetryOS and TelemetryTV app at the minimum performance requirements. As new devices are tested, those that run at high enough levels of performance will be added.
For now, here is the list of media devices that are compatible with the TelemetryOS:
MeLE Quieter2 Mini PC
Compulab Fitlet2
AOpen DE3450X-24ALW
Raspberry Pi 4 2GB+ RAM
Intel Ruggedized NUC (NUCCCHKR only)
Minix NEO Z83-4U
MinisForum N40Onlogic CL210G-10
Onlogic CL210G-11
If your device isn't listed, don't worry. We set up the TelemetryOS Lab Program for customers who are using a device that isn't certified yet. For an annual fee, the respective device used by your organization will be lab tested by our device specialists to ensure it meets our minimum performance and compatibility requirements.
Related: Raspberry Pi for Digital Signage: Why We Changed Our Minds
Getting started with TelemetryOS
Currently, TelemetryOS can only be deployed on Intel and Raspberry Pi media players. To learn how to deploy TelemetryOS on Intel devices, visit here. To learn how to deploy TelemetryOS on the Raspberry PI 4, visit here.
If you want to know more about how TelemetryOS and the TelemetryTV app can help your business, contact our team or try a 14-day free trial today to see all the benefits for yourself.
Visual Communication. Everywhere.
Get started for free. No credit card required.