How TelemetryTV is Creating Playlists to Stay Connected While Working Apart
Employers can bring their workforce together by building a strong remote culture and removing silos through digital signage.
WRITTEN BY: TelemetryTV, 09-04-2020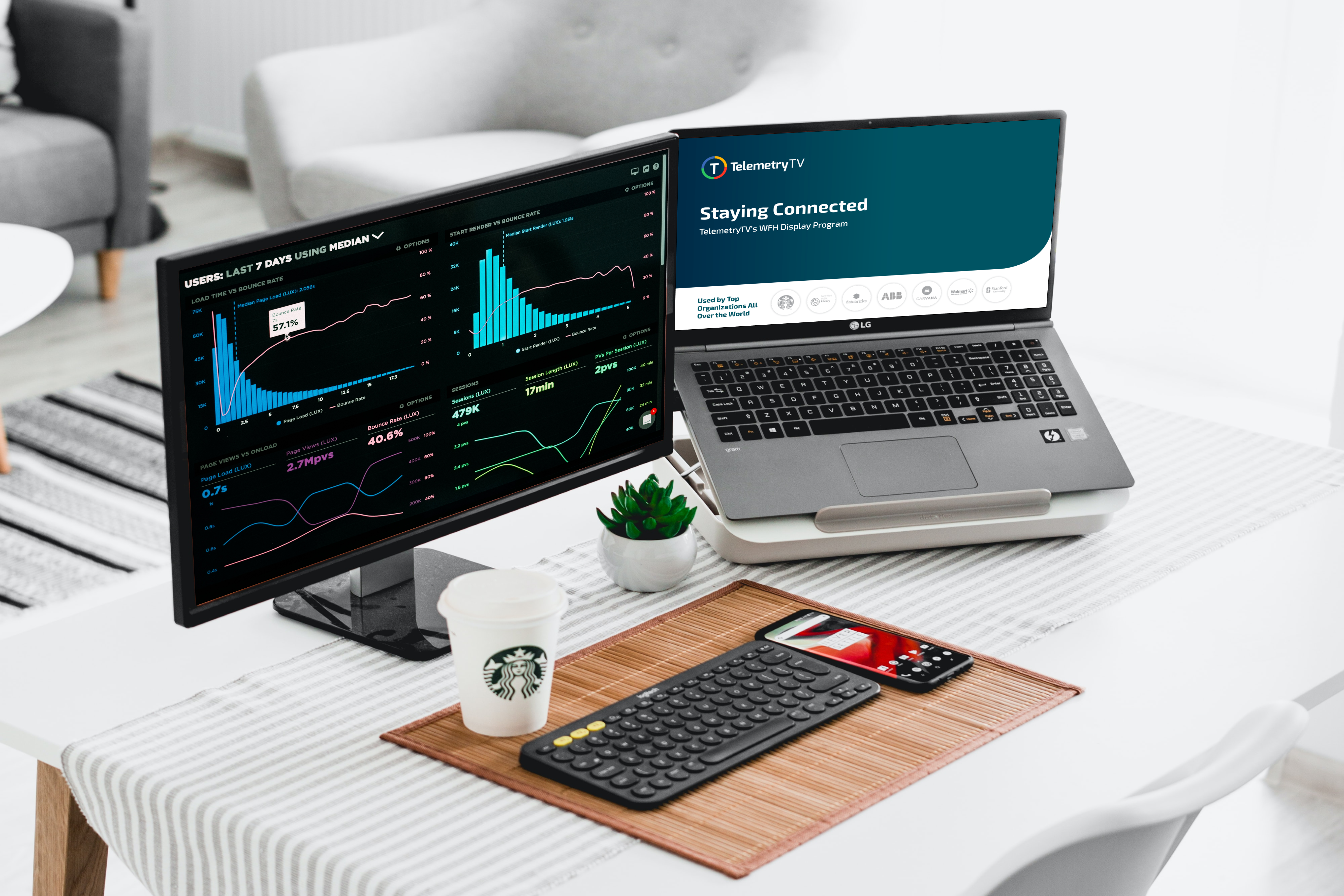 As companies adapt to working remotely, initiatives to remove silos and communicate effectively have become essential.
Staying Connected Program
In a recent initiative, TelemetryTV staff set up their remote workstations to have a playlist running throughout the workweek. The goal of this program was to enhance communication throughout the organization, motivate staff, and share ongoing goals.
The playlist has integrated multiple third-party apps - which are included in the enhanced plan - to display real-time metrics and live updates. View our pricing page to see feature comparisons between our different plans.
Integrating Apps
Telemetry offers a wide variety of apps that can be easily integrated into your playlist. Creating and distributing content in real-time has never been easier.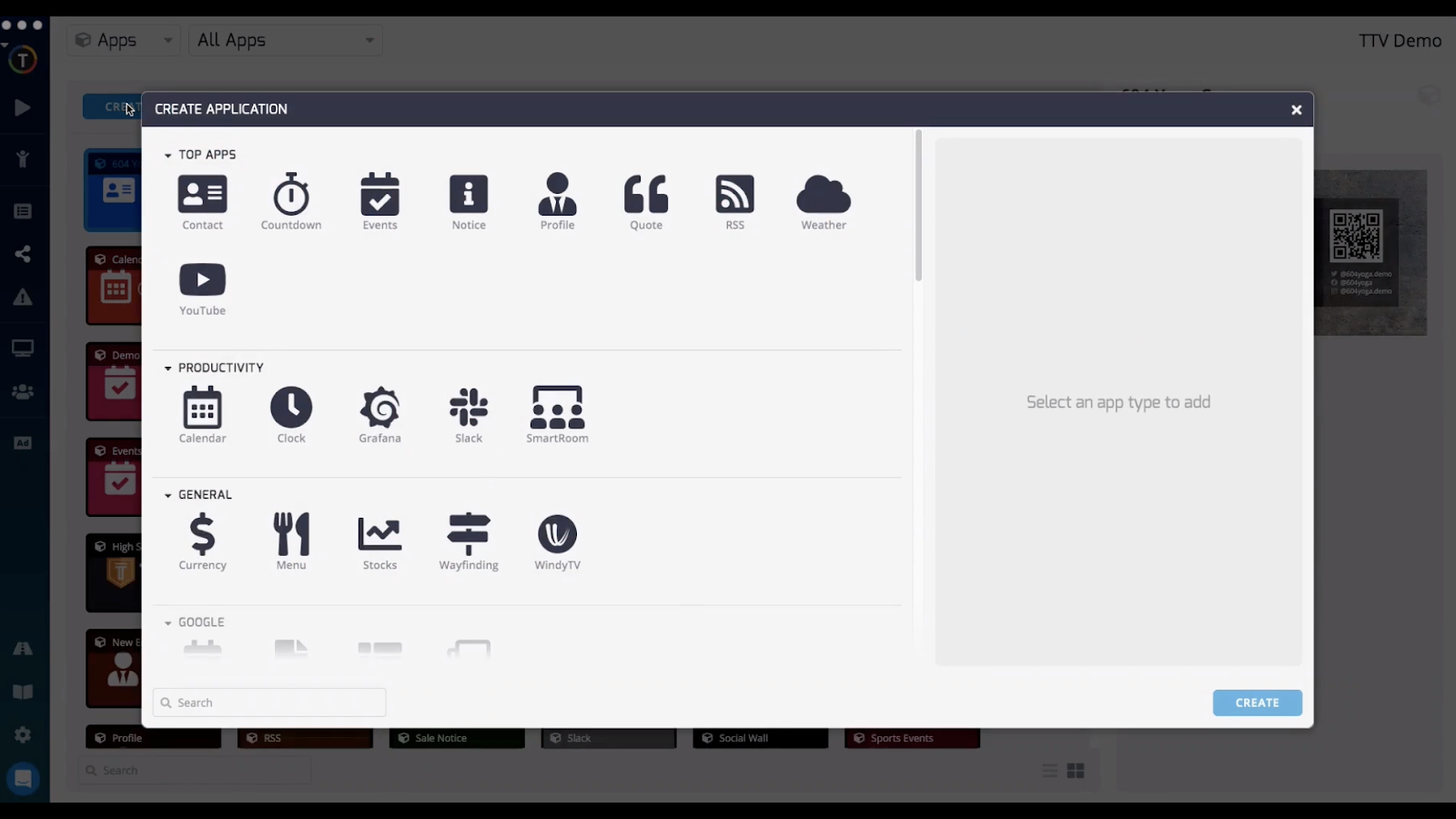 Learn which apps we are using to keep our teams updated.


Website App: Are you looking to display content from a third-party website? With scrolling and interactive features, TelemetryTV has leveraged automation and databox to allow our staff to observe metrics and goals cross-functionally.
Learn how to implement the website app throughout your playlists here.
Google Slides App: The connected program aims to increase transparency throughout the organization. To accomplish this, employees can now see how individual and team efforts are contributing to a greater goal. By publishing your presentation to the web, each unique change to a presentation is automatically updated on your TTV playlist. This ensures that teams can update content easily each week.
Add and configure the google slides app by following these simple steps.
Notice App: Create engaging messages to share on your displays. You can customize your message with an image or gif, icons, and many text options. Sharing multiple samples of text and presenting updates is possible with the notice app.
Integrate the notice app to display unique messages. Learn more here.
Button App: Want to increase interactivity within the playlist? We did. By integrating the button app into the playlist, TelemetryTV was able to guide our audience through multiple pieces of content, without leaving the playlist. Employees can use the button app to watch a video presentation on team updates, conferences, and more.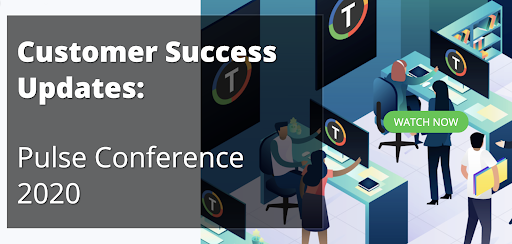 Create interactive displays by following these simple steps.
Staying Connected Purpose
The purpose of the connected program was to enhance our remote culture throughout the organization. This is a living playlist with updates made weekly and input received from staff members.

Getting Started
Begin preparing for new workplace norms by visiting our website and sign up for a free trial or booking a demo today.
Visual Communication. Everywhere.
Get started for free. No credit card required.