Cloud Based Digital Signage vs. On Premises- What's The Difference?
We take a look at some benefits that switching to cloud-based signage can bring to a business.
WRITTEN BY: TelemetryTV, 10-05-2017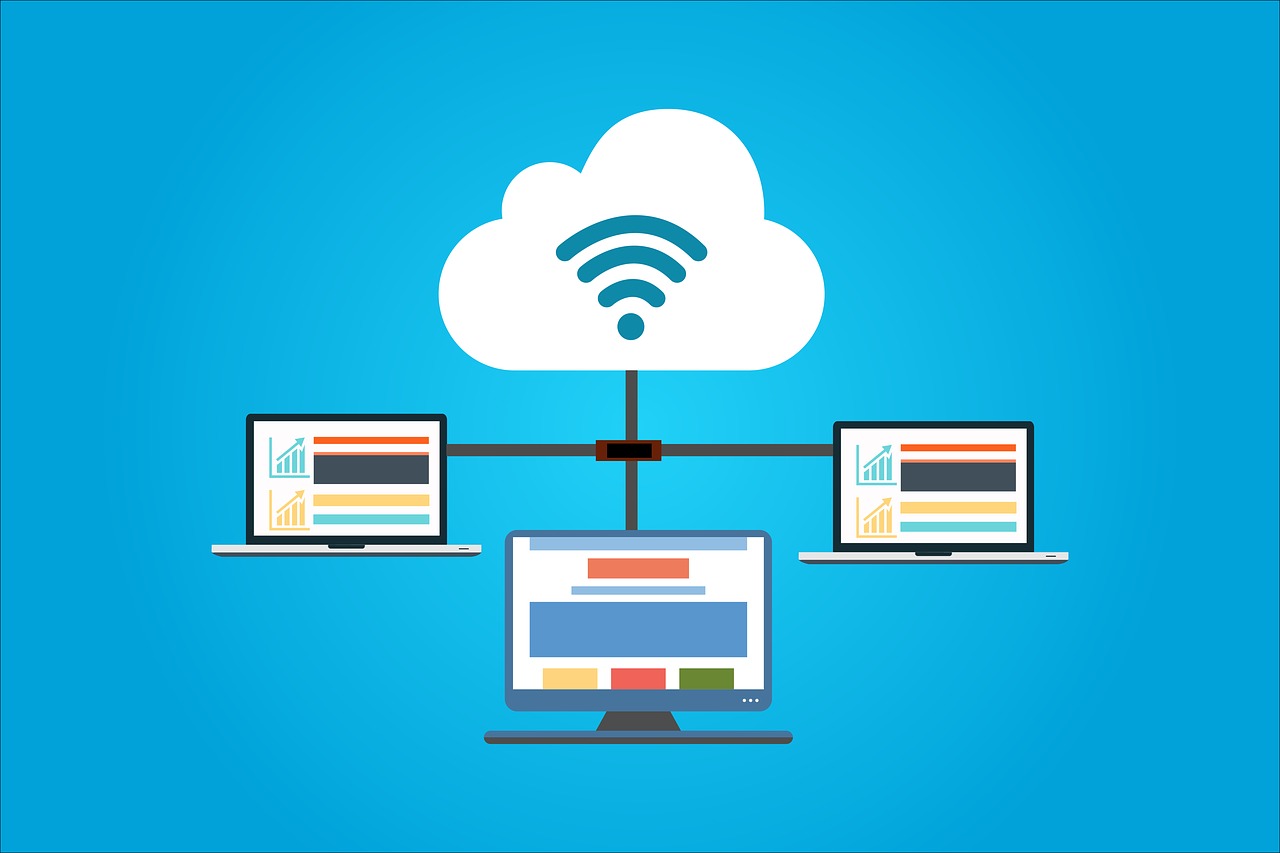 You already know digital signage is an effective way to communicate news and events around campus. You also know that you've spent a lot of time, and even more money, getting your increasingly outdated on-premise solution installed. The software isn't supported, the hardware is expensive, but the need for signage isn't going away. It may be time to look at cloud-based digital signage, or signage 2.0.
Digital Signage 1.0 - On-premise/Hosted Signage
There was a time that hosted, proprietary and on-premise digital signage hardware solutions were cutting edge. Your on-premise solution let you deliver canned content to digital signage players (like kiosks or touch screens) via an on-site server that was hosted and maintained by your organization.
The problem with this breed of digital signs? The cost is high - in price, support and labor. Displays need constant technical maintenance and care, and purchasing the initial hardware and on-premise installation is expensive. The end result? A a solution that's neither easy to manage and/or update.
Visually, the content displayed on digital signage 1.0 is flat and generic. Think simple ticker tapes and outdated aesthetics.
Okay, so it's clear on-premise digital signage hardware has become outdated - now what to do about it?


Digital Signage 2.0 - The Evolution to Cloud-Based Signage
Cloud-based signage solutions are quickly replacing dated on-premise platforms.
Today's cloud-based signage solutions deliver your content to remote digital signage players (like kiosks or touch screens) via the Internet from an off-site server. The information is stored on these off-site servers, and streams your content to each remote player, no matter how many you have.
Let's look at some benefits that switching to cloud-based signage can bring to a business.


Low Total Cost of Ownership
Updates to software are made in the cloud, seamlessly, and across all devices. No painful on-premise software implementations to endure.
Scalable, monthly subscription billing
The hardware required to power cloud-based signage solutions today is low-cost and standardized. No more upfront, costly proprietary hardware purchases. No more replacing obsolete custom hardware. At TelemetryTV, we've built our platform to leverage the simplicity and cost-effectiveness of Chrome devices.
No more on-premise servers to maintain.


Real Time Information, Instant Engagement
Display any relevant content in real time — no more reloading video loops or buffering streams.
Real-time information is easily streamed using cloud-based technology - from weather updates and stock exchange information to social media feeds, live sport scores and more.
Streaming your brand's social apps such as Twitter offers viewers the opportunity to engage real-time - for example Tweeting using the hashtag, replying to your feed, or posting images or videos.


Easy to Use
Today's cloud-based signage include features like beautiful industry-relevant templates and drag-and-drop images that makes it easy for just about anyone to deliver visuals that get noticed.
Want to keep using your favourite Powerpoints, PDF's, or videos? No problem. Today's cloud-based signage also lets you continue using the documents you're already comfortable with.
Feeling daunted about getting that first playlist up and running? Did you know adding one of your social apps like Twitter or Youtube is the fastest way to get current, on-brand content onto a screen.


Centralized Management
Built on the Chrome digital signage ecosystem and run through an on-site, centralized management system, TelemetryTV's digital signage 2.0 wins big when it comes to ease of use. Whether you have one or one thousand digital signs, managing screens anywhere is easily done via Chrome Device Manager.
With everything managed from a central browser, you don't need on-site technicians. Cloud-based signage runs offline, reboots remotely, and automatically updates.
With features like enterprise-grade roles and permission, and SSO, complex organizations with multiple departments, users, and managers can better manage the monitoring, management and creation of content.


Update: With the release of our new TelemetryOS we are now recommending TelemetryOS devices as the primary choice for new digital signage deployments.
TelemetryOS is our proprietary operating system and the TelemetryTV media player is a secured, optimized and customized platform. TelemetryOS is easy to use, manage, and scale. This will be our primary platform going forward and will receive the most features and attention.
With TelemetryOS we have taken all of the best features from Chrome, Android, Windows and Linux and combined them into one digital signage platform. We believe TelemetryOS will be the most sophisticated digital signage platform on the market.
Key Features of TelemetryOS
Kiosk mode

Serial port commands

4k support

4 screen video wall support

USB provisioning

5 yr lifespan

$0 annual costs

Electron app build

Static IP

Remote management
Digital signage 2.0 is dynamic, flexible, real-time and looks great, alongside delivering scalability, ease of use and cost effectiveness.
Want to learn more about how to make the switch? We'd love to hear from you.
Visual Communication. Everywhere.
Get started for free. No credit card required.