Why Point of Care is Crucial for Ad Networks
Point of Care marketing is one of the most reliable and trusted ways ad agencies and healthcare companies can message consumers. Here's all you need to know.
WRITTEN BY: TelemetryTV, 08-09-2021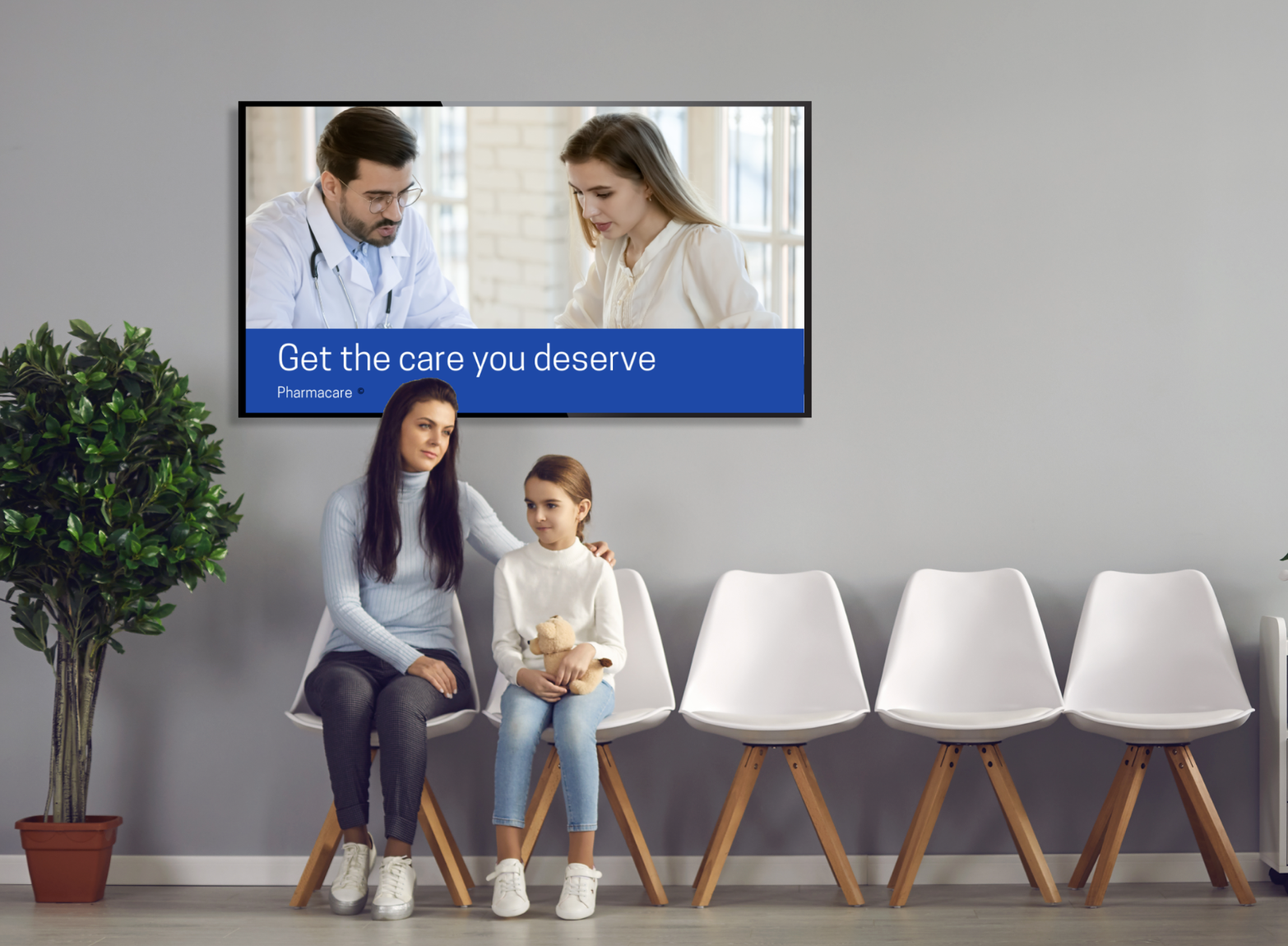 Every ad network out there already knows just how valuable point of purchase advertising is. It's essential for generating revenue, driving traffic, and building brand awareness.
In the healthcare world, the same is true for point of care (POC) advertising. It does all of the things mentioned above while also educating patients and building their trust.


In the past, point of care advertising was far too often ignored by ad agencies and healthcare organizations as a means of effectively reaching patients. But in the past decade, thanks in large part to the rise of affordable digital signage, more and more hospitals, clinics, surgery centers, and doctor's offices are using advertising at the point of care. In 2015 alone, the POC ad spending totalled a whopping $440 million.
The reason for the explosion? Point of care marketing allows healthcare organizations to give patients the information they need in straightforward and digestible ways. In turn, patients can make informed decisions and improve their health outcomes.
What is Point of Care advertising?
Put simply, POC advertising is any marketing content presented to patients at any area of a healthcare facility where they are receiving care. This could be from a doctor, nurse, or other healthcare professionals in an exam room, waiting room, pharmacy, doctor's office, or hospital check-in area.
The goal of Point of Care advertising for ad agencies is to buy ad space and launch campaigns for clients in the healthcare industry—i.e. pharmaceutical companies—in order for them to generate additional revenue. But POC advertising also has the benefit of delivering informative and educational content to patients where they need it most: the point of care.
It's a win-win for everyone involved—patients and healthcare providers.
Point of Care digital media statistics to know



42% believe there is too much content available, which can be overwhelming and hard to follow.
82% have seen a health care provider at least twice in the past year.
4 out of 10 reported remembering ads they see in a doctor's office.
90% consider their primary care provider as a valuable source of healthcare information.
Most patients say they find ads at the Point of Care both trustworthy and useful.
Over a third of patients say they trust pharmaceutical ads at the POC.
Most patients report that Point of Care advertising can improve the relationship with their doctor.
Sources: Kantar Media and Mintel
Tips for Point of Care advertising
So now that you realize why Point of Care advertising is so crucial, it's time to understand how to effectively do POC advertising that lands with consumers. First and foremost, Point of Care content needs to be trusted, professional, and safe for your healthcare organization's brand. Anything less runs the risk of turning patients off to the content and making them feel less comfortable at the Point of Care.
Second, while marketing to consumers is used as a means to generate additional revenue, it should also serve a purpose for patients and doctors. Put simply, it shouldn't just be a sales pitch. It should also be informational, educational, and valuable.
Finally, POC ads should be highly curated, customized, and targeted—like any advertising. For example, more specific advertisements that pertain to a certain condition or ailment should be targeted to specialist clinics that treat that condition. While more generalized health advertising can function in settings like family practices.
POC3 certification
One of the trickier aspects of digital Point of Care advertising is to make sure it is always compliant with the rigorous regulatory and ethical standards found in the healthcare industry. PoC3 certification is proof that your organization's Point of Care medical marketing follows those standards.
Without POC3 certification, advertisers and other healthcare companies will be less willing to market content on your POC digital platforms. Luckily for you, TelemetryTV's digital signage can help your organization become PoC3 certified.
TelemetryTV's Benefits for Point of Care


Meet POC3 Guidelines
TelemetryTV is built to meet the requirements of POC3. With TelemetryTV you can maintain your uptime obligations, view detailed .csv proof-of-play logs, and create custom campaign reports to track your playback across your fleet of devices.
Deliver Compelling Content
TelemetryTV's web and desktop application allows your team to upload and deliver rich content from cached videos, build 4k video walls, stream live and web videos, display news and social feeds, weather and events, digital notices, Canva creations and 70+ different web applications.
Designed For Scale
Whether you're 500 or 5000+ devices, TelemetryTV can help provision your devices at scale. Our intuitive interface makes it easy to manage 1000's of devices and access important data such as device health statuses, network metrics and proof-of-play reports.
Offline playback capabilities ensure your content will continue to play even if your device loses connectivity and our API and SDK allow you the freedom to create custom content and deploy almost anything you want on your digital signage displays.
How to get started with TelemetryTV for POC advertising
Since TelemetryTV was built from the ground up to be PoC3 certified, it only makes sense that it is one of the leading digital signage platforms for Point of Care communications. On top of that, the app also comes with loads of healthcare-specific digital signage features that can boost the entire patient experience.
Learn more about TelemetryTV's all-in-one PoC advertising digital signage solution today.
Visual Communication. Everywhere.
Get started for free. No credit card required.