Raspberry Pi for Digital Signage: Why We Changed Our Minds
In the past, we felt that Raspberry Pi devices weren't usually a good choice for digital signage. But that changed with the release of the custom-built TelemetryOS Raspberry Pi for digital signage.
WRITTEN BY: TelemetryTV, 07-30-2021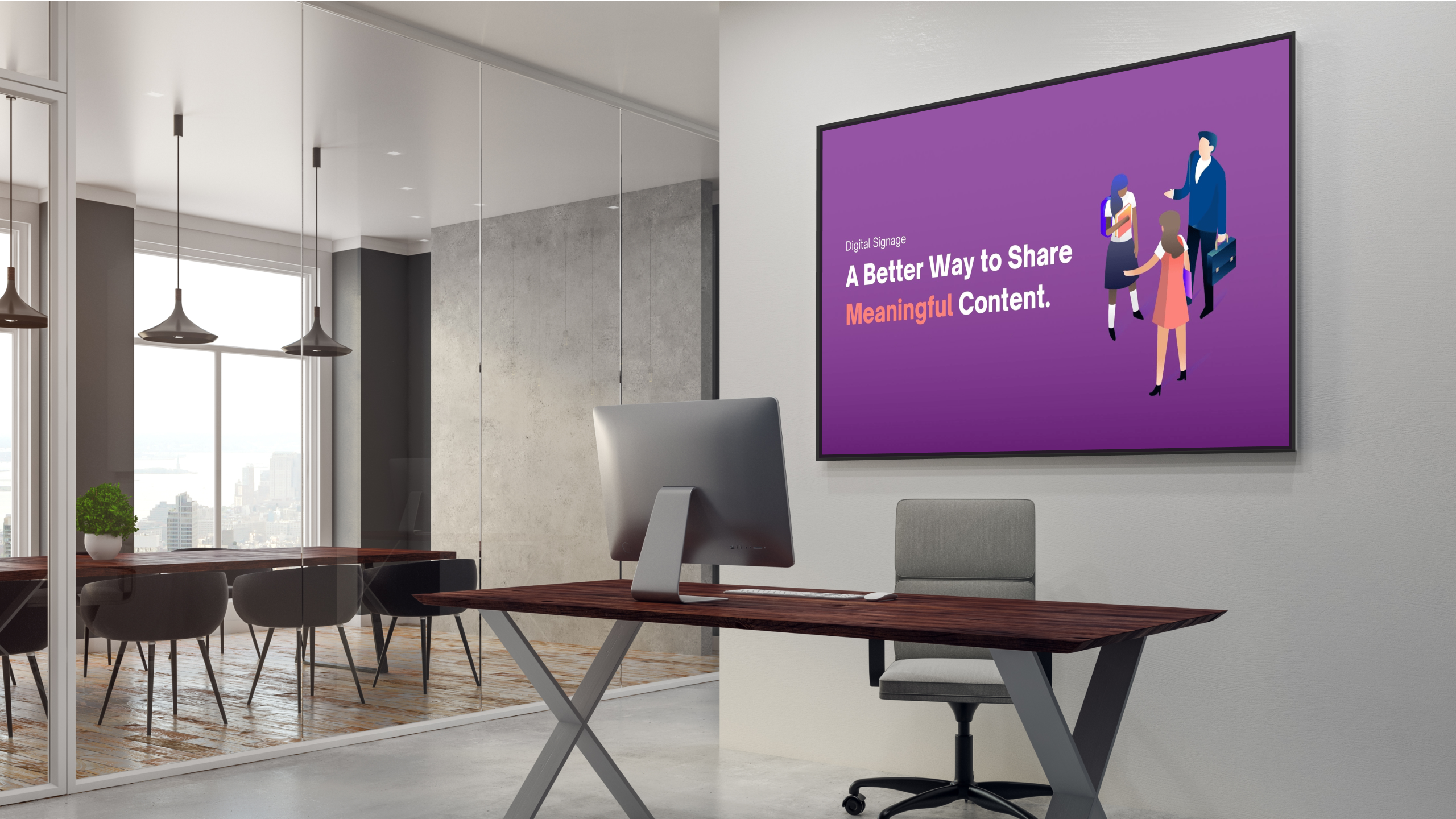 We weren't always huge fans of the Raspberry Pi for digital signage. In fact, we went so far as to dissuade users from choosing the Raspberry Piover other competitors like Android and Chrome devices when it came to streaming and managing digital signage content.
But that all changed recently when TelemetryTV launched a Raspberry Pi device custom-built for digital signage use cases. Put simply, the TelemetryOS Raspberry Pi makes running digital signage easier and more affordable than ever.
What is the TelemetryOS Raspberry Pi device?



Raspberry Pi is a miniature computer that can stream content to TVs, computer monitors, or other digital displays. In the past, Pi devices were often used as inexpensive DIY alternatives to expensive digital signage media players. But those who chose Raspberry Pi for digital signage had to build their own solution which was hard to scale and secure.
Leverage Your Screens To The Max
TelemetryTV is the only digital signage software you need to drive engagement, productivity and revenue for your business.
Learn More
Unlike previous general use-case Raspberry Pi devices though, the TelemetryOS Raspberry Pi 4 comes with a bespoke design and pre-installed OS that makes deploying digital signage super easy. And, it remedies many of the pitfalls that plagued earlier versions of the Raspberry Pi for digital signage which required the user to assemble themselves from components and customize the linux operating system.
In short, the custom Linux distribution optimizes the Raspbian OS for maximum digital signage performance. On top of that, the award-winning TelemetryTV digital signage player softwarecomes fully integrated from the start.
Self-install option
There are two options for using a TelemetryOS Raspberry Pi device for digital signage—both are very easy to set up. The first is to buy a Raspberry Pi 4 (TelemetryOS is not compatible with earlier versions) with at least 2GB of RAM and a 32GB Micro SD card.
After that it's as simple as copying the TelemetryOS to the SD card, inserting it into the Raspberry Pi device, and then booting up the system. Everything will run natively, no configuration needed.
Prebuilt option
The next option is even easier. Simply head over to our hardware partner The Pi Hut and order the prebuilt Raspberry Pi that comes with the board, casing, power supply, HDMI cable, and SD card with TelemetryOS already installed.
That way, all you have to do is unbox it and you're all set.
Deploy many devices
One of the more difficult aspects of using Raspberry Pi devices is dealing with the headache-inducing provisioning/pairing process. Unlike the base Pi model, though, the TelemetryOS Raspberry Pi supports simple USB provisioning. So all you have to do to pair your devices and your TelemetryTV account is boot up the Pi and then pop in the USB stick which contains your configuration.
Then you can connect your Pi device to the internet and have your digital signage up and running in the snap of a finger. To add more devices, just repeat this process.
Secure
For the TelemetryOS Raspberry PI, the original Raspbian OS was customized based on Center for Internet Security (CIS) hardening rules. Put simply, this just means organizations can deploy their digital signage while guaranteeing all of their enterprise security obligations.
Unlike other digital signage vendors who simply tell you to install their app on the default Raspbian operating system, the customized TelemetryOS version removes desktop environments and all other software to ensure hackers can't exploit anything on the device. The TelemetryTV platform is also SOC2 audited and compliant.
When it comes to maintaining a secure digital signage network, we've got you covered.
Things to note
With the launch of the TelemetryOS fans of the Raspberry Pi are able to enter the digital signage picture in a major way. The TelemetryOS model has solid performance and an exceptionally low price tag. But there's a caveat to note before choosing the TelemetryOS Raspberry Pi for your digital signage needs.
If you will rely heavily on streaming high-quality video (especially 4K), you might want to opt for TelemetryOS on an Intel-powered device instead. Raspberry Pi's hit their video playing limit at 1080p resolution.
Getting started with the TelemetryOS Raspberry Pi
If a cheap, solid, and easy-to-use digital signage device sounds good, then visit our site to find out more. And, of course, if you have any questions about the TelemetryOS Raspberry Pi, you can contact our team of digital signage experts who will help you figure everything out.
Visual Communication. Everywhere.
Get started for free. No credit card required.