Dental Digital Signage: Top Use Cases for Your Dental Clinic
Digital signage makes it easy for dental clinics to entertain patients while they're waiting, deliver marketing messages, and more. Find out all you need to know here
WRITTEN BY: TelemetryTV, 04-15-2022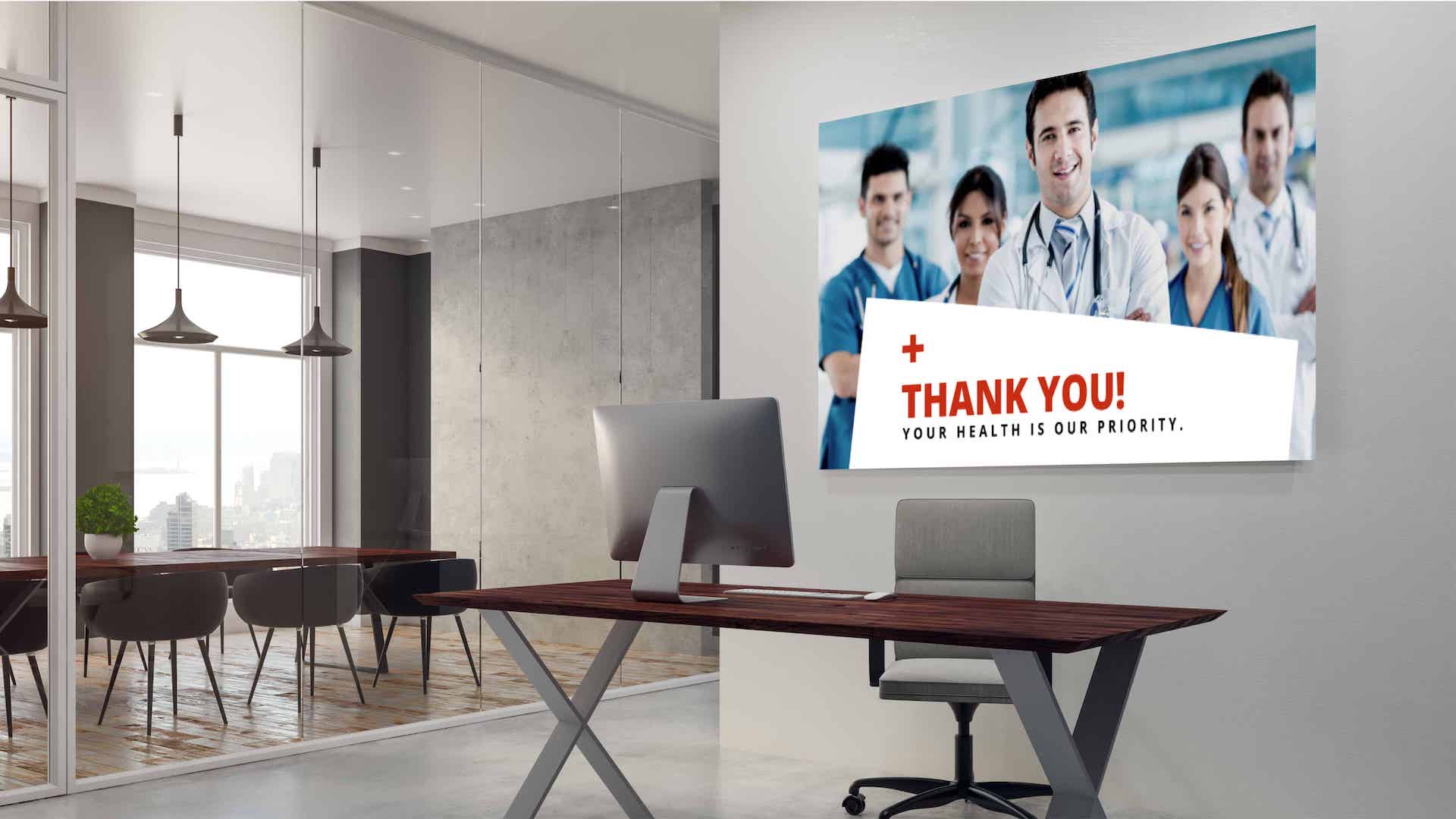 Digital signage has become ubiquitous, and for good reason. Being able to display dynamic content such as videos and graphics—in beautiful high definition—is nothing short of a game changer for any company or organization's communication strategy.
Poster boards can't come close to the influence that digital signage has on viewers. This is, after all, the digital era, and people have become accustomed to seeing information in digital formats.
Put simply, there's so much more that you can do with dental digital signage compared to their clunky conventional counterparts that it's an obvious choice to make the switch. The advantages are too numerous to ignore.
In this article, we'll take a look at how digital screens along with powerful digital signage software like TelemetryTV can benefit dental practices specifically, and some of the top use cases.
Leverage Your Screens To The Max
TelemetryTV is the only digital signage software you need to drive engagement, productivity and revenue for your business.
Learn More
Top Ideas for Using Digital Signage in Dentist's Offices


Waiting Area Digital Signage
Entertaining patients or providing them with something engaging reduces perceived wait times. So when you can't actually lessen the expected wait for patients who are already at your dentist's office, use the best way to distract them.
Digital signage is highly engaging, and can display a wide variety of content simultaneously. From news and weather reports to daytime television and movies, you can use your digital signs for just about anything.
Digital signage provides a great opportunity for dentist's offices to educate patients on common issues and promote personal hygiene. This will reinforce what their dentist says when it comes to taking good care of their teeth and gums.
Increase Social Media Engagement
Whether you're adding a social media ticker to the bottom of your digital signage, or displaying full posts from your social networks, adding social media content on your screens is a good idea.
Drive engagement by offering discounts or other incentives for patients to post about your practice or tag your business in their social media content.
Display testimonials from satisfied patients who went to social media to share their positive experience. These can be added instantly through your cloud-based CMS (content management system).
All of the above will increase followers and garner more interest in your social media presence.
Promote Services and Special Offers
Use dental clinic digital signage to spread the word about all of your services. For cosmetic procedures, show before and after pictures and videos of patients' teeth.
And if you offer discounts for referrals, be sure to let waiting patients know. Use your dental office digital signage as a way to advertise and inform. That way, you'll be able to utilize your patients' downtime before their appointments and deliver your marketing messages in the most effective way.
Employee Facing Screens
Whether it's in the back office, at the appointment desk, or in the procedure room, digital signage can get quick information to who needs it, when they need it. Dentists or their assistants can have all of the information they need displayed in full HD or UHD on hand.
Digital signs are great for viewing patient data and records, or even x-rays.
Strengthen Your Brand
Customize each playlist to have your logo and use brand color schemes on each slide. The more contact your patients have with your brand, the more it will resonate with them. Digital signage is an excellent tool to garner brand loyalty and support.
TelemetryTV Digital Signage Solutions for Dental Office
Through your remote CMS, you can access your digital screens at any time to make additions or update your content. Right within the TelemetryTV app, craft your content using Canva and any of the included templates. Then, simply automate your content to display and change at certain times on certain days.
Make your playlists festive by adding and replacing themes with the click of a button. TelemetryTV is intuitive and easy enough for anyone to use, no prior experience needed.
Get Started with TelemetryTV Now for Free
Want to know more? Request a free demo of TelemetryTV and how you can apply it to your dentist's office. Or, sign up for a trial of the TelemetryTV app and use it for 14 days absolutely free.That way, you'll be able to take it for a spin and see the results for yourself.
Use the power of digital communication to your advantage with a digital signage system in your dental clinic. Get in touch with us now to know more.
Visual Communication. Everywhere.
Get started for free. No credit card required.