Digital Signage CMS: Perpetual vs. Subscription-based Models
There are two main pricing models when it comes to digital signage: perpetual and subscription. Here are the pros and cons of each—and how to choose the right one for your business.
WRITTEN BY: TelemetryTV, 10-26-2021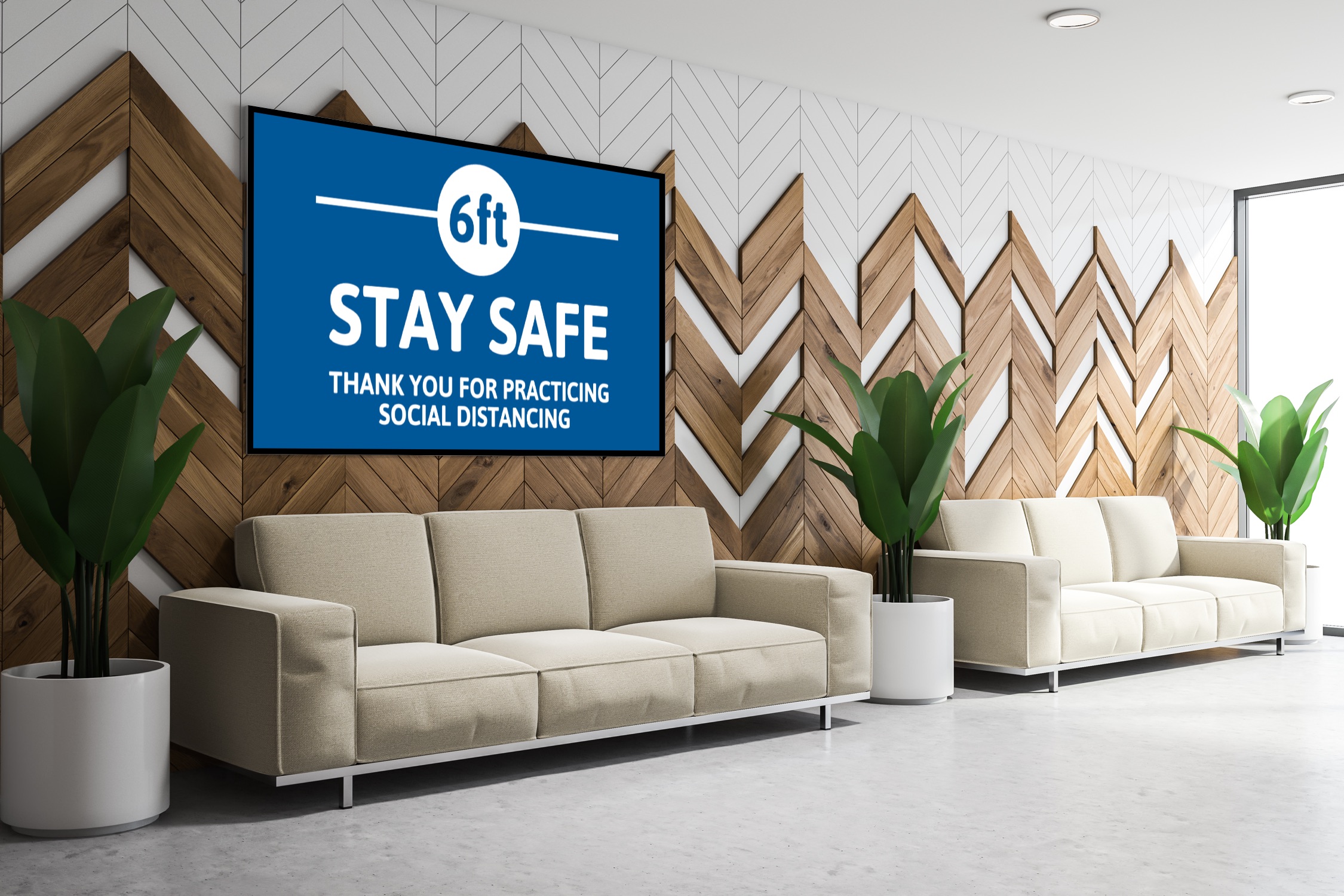 When it comes to licensing a digital signage content management system (CMS), there are two main options to choose from: perpetual and subscription-based models. Perpetual involves a one-time purchase that gives you access to the digital signage software for life. On the other hand, subscription-based platforms are paid for on an annual or monthly basis.
Obviously, both perpetual and subscription-based digital signage platforms come with their own benefits and downsides. And of course, all businesses aren't the same. This means that while a digital signage subscription might be right for many organizations, it's not a one-size fits all situation.
That's why we're here to help potential digital signage adopters decide which digital signage license is best for their business by analyzing the pros and cons of each.
The pros and cons of perpetual digital signage licenses
As you can guess, the biggest draw for perpetual digital signage platforms is the one-time payment. Instead of paying monthly or yearly, perpetual digital signage users only have to pay one time over their entire lifespan. Sounds amazing, right?
But that same benefit also comes with a couple disadvantages, making perpetual licenses a double-edged sword. When you have a digital signage platform that offers a one-time payment for a lifetime of service, chances are that kind of model won't see the same amount of care and attention that a CMS with monthly or yearly payments. The digital signage software provider in question won't be as incentivized to keep improving the system over time.
For this reason, perpetual digital signage licenses make the most sense for companies looking to install very small-scale digital signage networks for simple use cases. Because once digital signage implementations get more complex, problems are due to arise and more features will surely be needed.
When that happens, the better customer support and more advanced features likely to be found in subscription licenses will definitely come in handy.
The pros and cons of subscription digital signage licenses
As we just mentioned, subscription-based digital signage plans are much more likely to have many useful features and apps, superior customer support, an ever-evolving product, and constant testing and updates.
The reason being that subscription licenses—unlike their perpetual counterparts—are pay as you go, meaning that it incentivizes the platform provider to keep bettering the CMS or risk having customers cancel their subscription at a moment's notice and move to another platform that satisfies their needs better. These two factors—and the increased revenue the provider has on hand to reinvest into the software—ensure a level of service and features that perpetual licenses simply can't provide.
In the end, though, the downside is that subscription digital signage is more expensive over time. But if you're a business that wants to make digital signage a relatively important part of your operations, then it's worth the increased cost in the long run.
What you get with TelemetryTV subscription license
TelemetryTV uses a subscription pricing model for its all-in-one digital signage CMS so it can provide all the benefits described above. There are three types of subscription plans for most businesses; a Starter plan (three device licenses), a Standard plan (10 device licenses), and a Plus plan (20 device licenses).
The Starter plan comes with these key features:
70+ turnkey apps
Video file storage
Screen overrides
Custom zones
Video wall support
Live chat and email support
The Standard plan includes all of the above as well as these other features:
TelemetryTV marketing and KPI dashboards
Playlist templates
Group permissions
User activity audit logs
Automatic device provisioning
Programmatic API
The Plus plan includes everything in the Starter and Standard plan as well as:
SAML and SCIM
Embeddable playlists
Custom MSA/LSA
Premium support and training
Proof of play and device logs
Media auto expire
TelemetryTV also offers two subscription licenses for enterprise solutions or large digital signage networks.
How to get started with a TelemetryTV subscription license
Signing up for a TelemetryTV subscription plan is super easy and will give you access to hundreds of useful apps, features, and templates. After that, all you need is a media player and a digital display to stream your content on.
Best of all, you can try TelemetryTV's subscription-based digital signage software completely free—no credit card required. Try it today or request a demoand see all the ways it can take your business to new heights.
Visual Communication. Everywhere.
Get started for free. No credit card required.