8 Ways Hotel Digital Signage Can Improve Guest Experiences
Hospitality and technology are rapidly advancing industries. With more and more hospitality providers turning to digital signage to improve their guest experience, what is all the hype about?
WRITTEN BY: TelemetryTV, 01-29-2020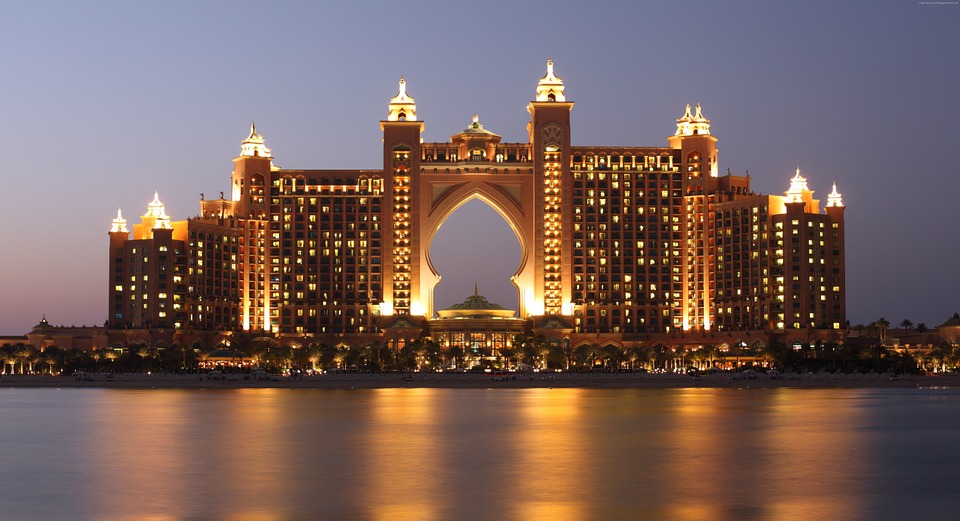 The hotel industry is increasingly turning to digital signage as a way to transform guest experiences for the better. Why? Few things can inform, engage, and entertain like digital signage powered by well-crafted content.
More and more hotels, airports, event planners, food and beverage services, and tourism companies are getting the memo: now is the time to make the jump to digital signage.
What is digital signage?
Put simply, digital signage is the use of screens and digital displays to push information to audiences. It encompasses everything from screens playing digital signage advertisements in malls to massive departure and arrival screens in airports to digital menus in fast food restaurants to roadside digital billboards and everything in-between.
If a business is using screens to convey certain information to people, you can pretty much guarantee it falls under the umbrella of digital signage.
Benefits of digital signage in hotels
Hotel digital signage solutions have a wide range of uses across various industries, but one of the industries it has gained the strongest foothold in is hospitality. Hotels and other hospitality services all share one thing in common: pleasing guests.
Using a network of digital signage displays can go a long way toward improving the overall guest experience in a variety of ways. In fact, digital signs can keep guests in-the-loop, safe, entertained, and generally happier. It's why many of the biggest brands in the hospitality industry are embracing digital signage to get a leg up on the competition.
8 ways hotel digital signage improves guest experiences


1. Hotel check-in/check-out process
Hotels spend a huge part of the workday simply checking guests in and out. By placing touchscreen kiosks in your hotel lobby, guests can check-in and out on their own, saving your business time and money while letting your staff accomplish more important business.
Leverage Your Screens To The Max
TelemetryTV is the only digital signage software you need to drive engagement, productivity and revenue for your business.
Learn More
2. Hotel lobby digital signage
First impressions are everything—and that's most definitely the case in hotels as well. That's why it's super important that hotels improve the overall experience from the moment a guest walks through the entrance. That means using hotel lobby digital signage to wow and inform them as well as to streamline the entire check-in process.
3. Virtual concierge
Speaking of informing guests… Hotels can install interactive kiosks or display content on their screens that essentially serve as a virtual concierge service for your guests. Things in your hotel's area such as special events, top attractions, and best restaurants can all be displayed so guests can easily find things to do to make their trip more memorable.
4. Wayfinding signage and maps
A lot of the time, hotel guests are going to show up groggy and tired from their long travels. The very last thing you want to do is inconvenience them. Interactive wayfinding signage and digital maps can be used to easily show your guests where they need to go—both inside and outside your hotel.
5. Property reviews
These days, online reviews are king, especially in the hospitality industry. That's why businesses in the hospitality sector should use hotel digital signage to encourage guests to leave reviews if they enjoyed their stay or the service provided. On top of that, glowing reviews received on online booking sites should also be displayed on screens every now and then. That way, your brand can become synonymous with top marks.
6. Safety and emergency alerts
Bad things happen, which is why it's always a good idea to be prepared for the worst—just in case. Emergency messaging for digital signageis a great defence when things go south. It will allow you to use your network of screens to quickly send notifications to guests that tell them exactly how to respond to an emergency situation, including where to go and how to stay safe.
7. Airline check-in kiosks
With so many moving parts, airports often struggle with operational efficiency. Touch screen kiosks that allow travellers to quickly and easily check-in for their flight from your lobby go a long way toward keeping everything flowing smoothly.
8. Digital Menu Boards
Digital menu boards in your hotel's on-site bars and restaurants is another great example of how hotel digital signage can be used to streamline menial tasks so your employees can turn their attention to more important issues. Not only that, they are also a great way of pushing daily specials, discounts and promotions, consistent branding, increasing sales.
Best real-world hotel digital signage examples
(image: Architizer)
The InterContinental Miami took a larger-than-life approach, installing a 19-story digital facade to ramp up the guest experience. The massive installation is powered by a digital canvas of colorful LED lights that evokes the Miami art and clubbing scene. It was a stunning way to stand out in the crowded Miami skyline.
In 2015, DoubleTree by Hilton in Victoria, Canada installed a massive video wall at the reception desk displaying a 4K live video feed of the rooftop view of the harbor and downtown area. Guests were consistently wowed upon arrival. The video wall would also occasionally play tourism videos of the best sights and activities in the area to give guests some great ideas on what to do during their holiday.
Top hotel digital signage features
When choosing a digital signage solution for the hospitality industry, it's important that any platform you're thinking about picking has a variety of key features:
Scalable
Cloud-based and remotely controlled
Social media integration
Playlists and scheduling
Easy-to-use templates
Video wall support
Live TV
Digital wayfinding
Extensive library of apps
How to get started with hotel digital signage
If you want to take the overall guest experience to another level, then digital signage is exactly what you need. To get started, take a test ride of TelemetryTV's all-in-one digital signage solution with a free 14-day trial.
Visual Communication. Everywhere.
Get started for free. No credit card required.