8 Must-have Features for Enterprise Digital Signage
Enterprise customers have unique needs when it comes to utilizing digital signage. Here are the top features to look out for.
WRITTEN BY: TelemetryTV, 03-27-2020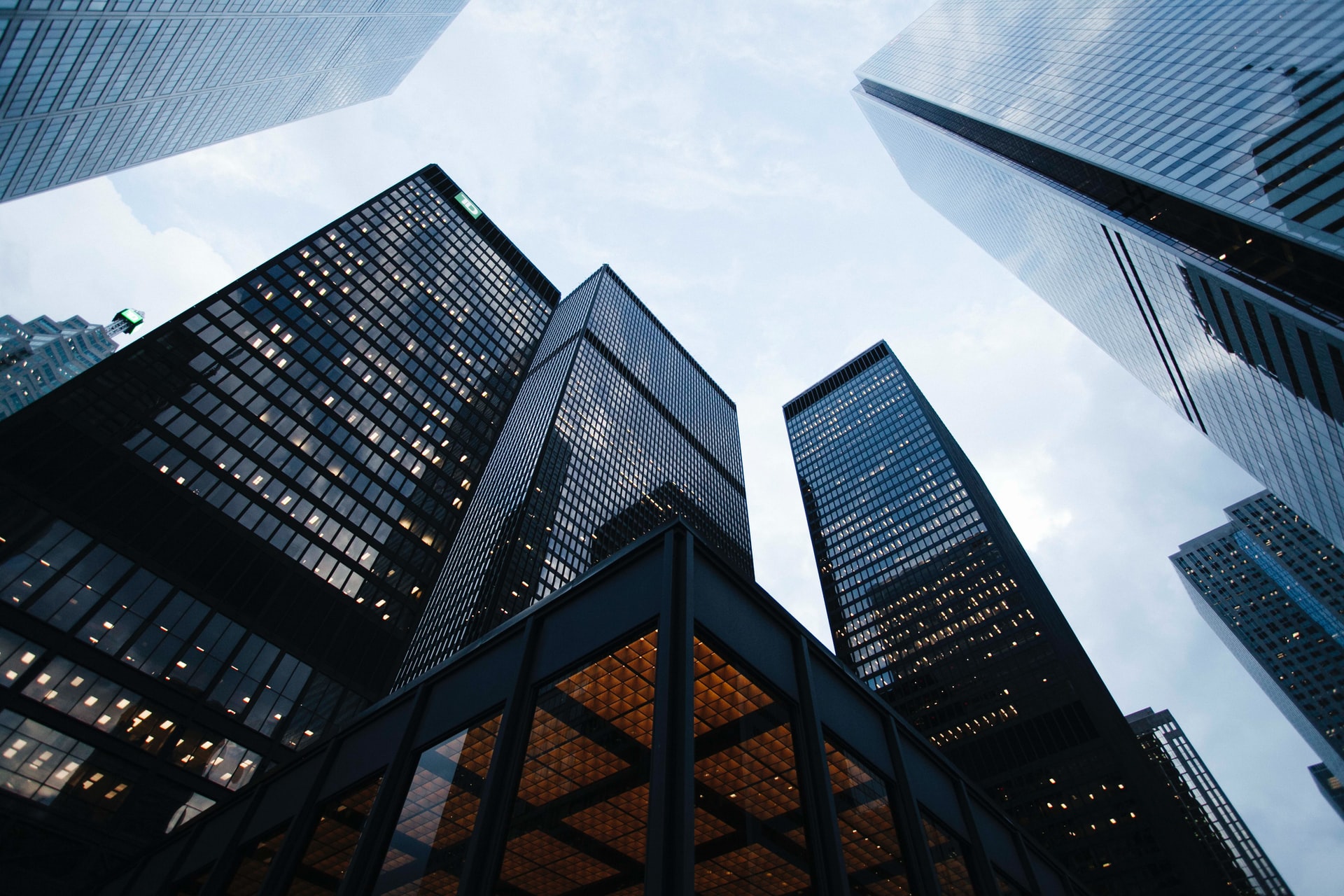 Enterprise environments are notoriously challenging when it comes to deploying effective digital signage. There are literally hundreds of moving parts that go into the equation, and dozens of different use cases, strategies, and goals to consider. That's usually in addition to sprawling physical spaces that need to be accounted for.
Streamlining and managing all those complex corporate or organizational elements in one place isn't impossible, though. All it takes is a top-notch enterprise digital signage software that offers the flexibility to control a vast network from the top down—and for a wide variety of purposes.
Need digital signage displays in the lobby that double as digital wayfindingor directory kiosks? Check. How about meeting room digital signage outside of your conference rooms? Also, check. Or what about digital marketing dashboardsthat can constantly keep your employees on the right path to achieve their goals? Again, check.
High-quality digital signage software for enterprise can accomplish all those things and much more. Just make sure you choose a cloud-based digital signage software that's versatile, powerful, intuitive, scalable, secure, and full of features tailored specifically for enterprise users.
With that said, here are the top enterprise features to look out for when choosing a digital signage solution.
Best features for enterprise digital signage
1. Single Sign-On
Single Sign-On (SSO) is an authentication process that allows employees to securely access a variety of applications and websites using the same log-in credentials every time.
This feature is a game-changer because it eliminates the need for large organizations to store huge amounts of passwords, cuts down on the time your IT team needs to spend on login troubleshooting requests, minimizes the damage a hack or phishing scam can do, and boosts worker productivity by streamlining the log-in process.
TelemetryTV's digital signage software supports Okta SSO.
Leverage Your Screens To The Max
TelemetryTV is the only digital signage software you need to drive engagement, productivity and revenue for your business.
Learn More


2. Central control
Enterprise digital signage usually consists of a large network of digital signage displays broadcasting an even larger amount of dynamic content. Put simply, it's a lot to keep track of.
That's why it's super important that your digital signage software offers your business the ability to remotely manage both your screens and content from a centralized dashboard on the cloud.
That way, you'll be able to make any necessary changes at a moment's notice as well as monitor the uptime of your digital displays and content. You'll also be able to remedy any failures when they inevitably arise.
3. API for digital signage
While most digital signage software comes out of the box extremely versatile, it might not give your enterprise organization exactly what it's looking for.
In those cases, in order to get more control and flexibility, your business might need to use your digital signage software's resources inside your own products. Or maybe you need to tweak digital signage solution's functionality to better suit your organization's individual needs, such as altering screen zones or displaying custom data.
That's where a digital signage API comes in handy, allowing you to customize the software to your liking.
4. Advanced user permissions
Any halfway decent digital signage software will also give your business the ability to control account permissions at the granular level.
Basically, this means you'll be able to create custom user groups and give them access to control certain displays throughout your digital signage network. That way, teams in your building can focus on launching content that is relevant and useful for only the digital displays they are responsible for.
5. Unlimited playlists and users
The ability to create playlists and schedule fresh content to run at a predetermined time is one of the key bedrocks to effective digital signage software. Needless to say, it's a can't-miss feature for enterprise digital signage as well.
Similar to the above feature, your digital signage solution should let you designate users into groups, such as those with the power to create playlist content as well as those with the power to publish playlists to screens entirely.
Your business should also be able to localize playlists to play across groups of displays or individual screens when needed. That way, your content is much more targeted to those who need to see it.
6. Scalable display management
Enterprise digital signage networks are oftentimes made up of dozens or even hundreds of individual displays. With a scalable display management feature, your business can remotely manage all your screens and associated digital signage hardware as if they were one.
Things like downloading an app or extension, applying updates, or setting permissions can be done across all your displays and digital signage players simultaneously and in a matter of minutes. And what's better, provisioning additional digitals signage hardware to your network can be done just as quickly.
7. System-wide alerts
Whether we like it or not, emergency situations happen and it's best to always be prepared for the worst. That's why any digital signage software platform you choose should come with a built-in emergency messaging system.
In short, it will let you broadcast emergency alerts across your network of displays in mere seconds, in turn, keeping everyone in your corporate set-up safe and in the loop.
8. Customer data sovereignty
Every country in the world has its own data sovereignty regulations, which is why it's massively important that your digital signage software comes with the ability to sort data in the jurisdiction of your choosing.
That way, your business will always stay on the right side of data compliance.
Opt for commercial displays for enterprise digital signage
In addition to picking signage software with all the features mentioned above and hopefully much more, we also recommend that your organization opts for commercial digital signage displays over consumer ones.
They're much better suited for enterprise scenarios thanks to their increased durability, lifespan, brightness, and processing power.
For our top six digital signage displays in 2020, check here.
Getting started with enterprise digital signage
To get started with a cloud-based digital signage solution with numerous enterprise features and apps, sign up for TelemetryTV's 14-day free trial today.
Visual Communication. Everywhere.
Get started for free. No credit card required.