6 Organizational Culture Examples Worth Following
Companies have begun to pay a lot more attention to their culture these days, and for good reason. Here are 6 organizational culture examples you should know more about.
WRITTEN BY: TelemetryTV, 06-30-2022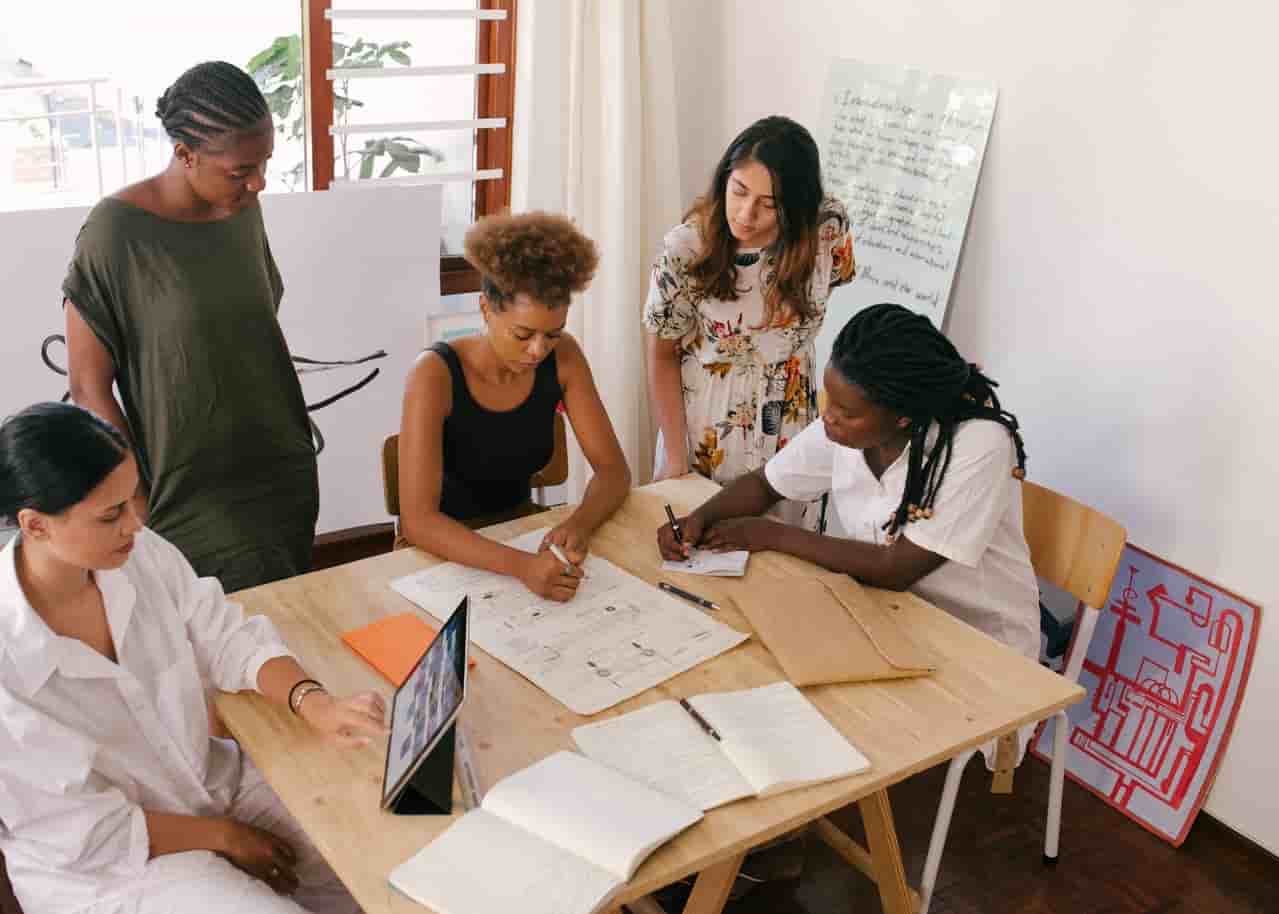 Organizational culture has come a long way in recent years, with some of the world's top corporations leading the way. As they've shown, it can make a huge difference in terms of how teams feel about their work, and how they're perceived by their customers.
In this article, we'll take a look at some of the best or most interesting organizational culture examples and how corporations inspire their employees as a result.
Google
One of the pioneers of revolutionary corporate culture in the tech world, Google is well-known to offer nap time for workers and great work-life balance. As long as employees get their work done, they're free to take a rest or actually go to sleep during their shift.
Google manages to maintain a small company feel in terms of rapport and social interactions. It encourages closeness among its team members and hopes to make its employees feel welcomed and part of an inclusive team.
Google purposefully designs an office layout that has people from various departments crossing paths frequently and interacting. Openness is a key element of their culture, and all employees are encouraged to share their ideas.
The result? Innovation that keeps them competitive against their rivals in Apple, Microsoft, and other tech juggernauts.
Zappos
Zappos consciously crafts and reinforces their corporate culture through locally staffed HR and management. In their employee handbook, Zappos highlights 10 core values:
Deliver 'WOW' Through Service
Drive and Embrace Change
Create a Fun and Even Weird Atmosphere
Be Creative, Adventurous, and Open-Minded
Pursue Growth and Learning
Build Open, Honest Relationships through Communication
Build a Positive Team with a Family Spirit
Do More with Less
Be Passionate and Determined
Be Humble
Most of these are self-explanatory, but as for creating a weird atmosphere, the idea is that anything to cut down on the monotony of performing the same tasks daily is a good thing. This in turn supports the morale of their team.
The "WOW" in their customer service creates a selling point. When customers know they'll be treated very well, they feel good about making purchases. Customers who love a company want to support it and see it succeed and be an example for others. Zappos provides this level of customer service.
One of the ways they accomplish this is by having longer rather than shorter customer interactions. CSRs are encouraged to establish rapport and be talkative, which has been a key part of how they got to where they are.
Netflix
Of all the organizational culture examples in this list, Netflix is probably the most interesting. That's not to say the best, but it is working for them.
They have a strict commitment to their strange corporate culture. And in some ways, it's ingenious. In others, horrifying. Namely, the "keeper test" where management must evaluate an employee and ask themselves, Would I fight to keep them? If the answer is no then they're fired. Keeping your staff in constant fear that they might be axed can be an effective way to motivate them. However, it doesn't make sense if you want your corporate culture to thrive. That is, unless you counteract it with lots of perks and privileges, which is what they do.
Next is "sunshining" where, in group meetings, each employee admits a mistake they made. The idea there is to promote transparency.
Netflix's hyper-transparent approach is experimental but seems to be effective since they have 3% and 8% voluntary and involuntary attrition rates respectively.
LL Bean
Lots of team outings and a culture based around outdoors activates makes LL Bean a great place to work for its employees. They also get discounts, paid leave for volunteering, and students get reimbursement for their tuition while working at LL Bean.
Employees can also borrow equipment for camping and other activities with family and friends around LL Bean's headquarters at Rangeley Lake.
In the office, team members each get regular meetings with management to discuss their career paths, and they receive free courses and workshops on the job.
Put simply, LL Bean provides a ton of cool perks, and they foster professional growth where they can. That's why their employees are willing to go the extra mile on the job.
Adobe
Creating a very comfortable workplace is adobe's main objective for their corporate culture. They offer a wide range of amenities that you might find at a resort.
The list includes but is not limited to:
Employee gardens
Various ball courts
Multiple game rooms
Lactation rooms for mothers
A full gym
Bike repair services
An on-site hair salon
Dry cleaning services
Various wellness courses and programs
A medical area
Mothers employed by Adobe can also enjoy 130 paid days of maternity leave, and a reintegration period that allows for a slower return to work in terms of hours and days per week. Their "milk stork" program even delivers fresh breast milk for mothers.
Spoiling their employees has been very effective for Adobe. 92% of employees say it's a great place to work.
Warby Parker
Warby Parker is an online glasses retailer. They're a mission-based company that donates a pair of their glasses to a disadvantaged person for each pair their customers purchase. They went from a start-up to a 1,400-employee company in only eight years.
Due to their rapid growth, they had to create a highly effective on-boarding system, which become the cornerstone of their success. They involve a wide range of team members in the on-boarding process in various ways. This fosters a community feel and helps build team rapport.
During training, they educate new recruits and emphasize interpersonal relationships. The result is employees who feel at home much sooner than they expected.
This combined with their strong vision and noble cause creates a happy and healthy culture of employees who feel they're in an all-inclusive environment, and are part of a greater mission.
Improving Your Corporate Culture with Digital Signage
Communication
Delivering your messaging is a key part of fostering your corporate culture. Digital signs are the best and most efficient way to present information to teams who are in the same place at the same time.
Emails get glazed over and ultimately deleted—sometimes before they're even read. Digital signage, however, presents an eye-catching way to get your point across at a glance, and without being obtrusive.
It's also an excellent tool for things like employee recognition, announcements, and even team member stories.
Branding
Whether its reinforcing your brand internally or externally, use digital signs to grab attention with branded content. Color schemes, mottos, logos, and any other brand attributes can be communicated effectively along with your other messaging with branded content on digital signage.
Transparency
Digital screens that encourage transparency, or provide transparent messaging themselves are a powerful tool for fostering corporate culture. They allow you to be in closer contact with your team by communicating with them more frequently through your workplace digital signage.
Leverage Your Screens To The Max
TelemetryTV is the only digital signage software you need to drive engagement, productivity and revenue for your business.
Learn More
How to Get Started with Digital Signage
All you require for a digital signage system is the software, such as TelemetryTV, the screens, and media players to go with them.
Once you have it all set up, creating your content is super doable with in-app integration of all the tools you need. Then, you'll be able to craft as many playlists as you need using TelemetryTV's pre-made professional templates.
Automate all of your newly made playlists and schedule your digital signage content weeks or even months ahead of time to change automatically at the times and dates you choose. Do this for one screen individually or groups of screens at a time.
Try a Free Trial of the TelemetryTV App
Get started now with a free 14 day trial of TelemetryTV and find out how it all works. It's super intuitive, so anyone can manage it using its cloud-based CMS(content management system).
Or, request a demo for free and let us show you how your unique use cases play out using the TelemetryTV app for digital signage.
Visual Communication. Everywhere.
Get started for free. No credit card required.