8 Ways to Improve Customer Experience with Digital Signage in Retail Banking
You should be constantly looking for new ways to improve CX at your bank. Here are some great ideas for how to do it using digital signage
WRITTEN BY: TelemetryTV, 09-29-2022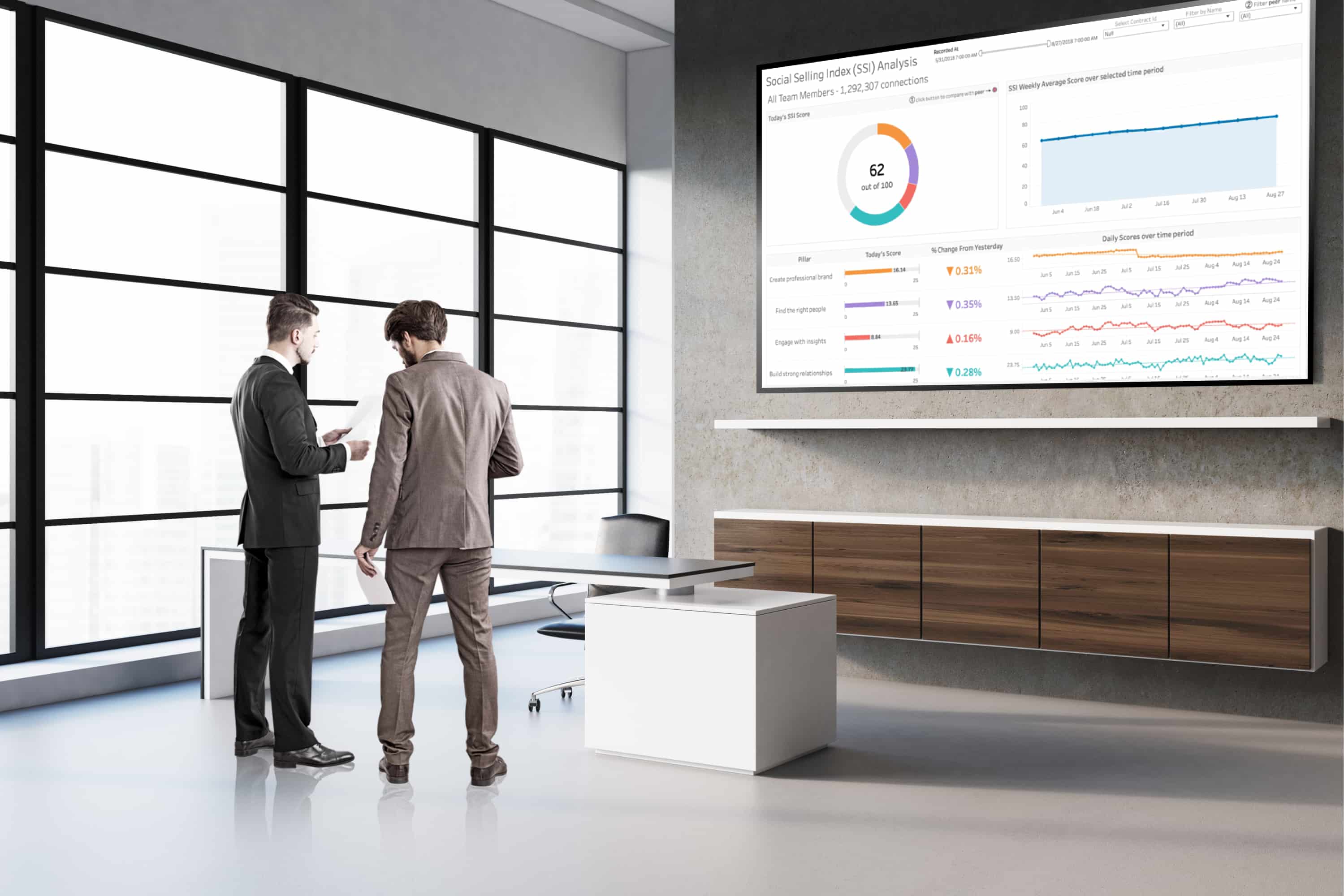 CX (customer experience) is essential for the success for retail banks. How customers interact with your banking services makes all the difference, whether that be on your website, through your app, or especially in your branches.
Digital signage provides new ways to add convenience, and in turn, improve your bank's CX. If you already have bank digital signage, there could be some ways to leverage it that you aren't currently using.
Here are eight effective ways to improve bank customer engagement and CX with a digital signage solution.
1. Beneficial offers for customers
Providing opportunities for customers to save, earn, or gain value in other ways is always a good idea. It'll reinforce their decision to bank with you and give them incentive to spread the word to family and friends who need to open a new account.
Use your digital screens to present those opportunities in an eye-catching way. You can even use QR codes to provide on-the-spot access to registration forms, pamphlets, and more.
Put simply, displaying special offers is a great way to increase bank or credit union customer engagement.
2. Interactive Kiosks
Touchscreen kiosks with interactive apps provide clients with the option for self-service. This allows them to quickly get in and out of your branch, or have access to services outside of normal business hours.
Interactive kiosks reduce the need for on-duty tellers, reduce lines, and can even provide secure authentication directly to the system.
With bank digital signage software that offers custom apps and API integration, creating your own apps and features is easy. Then, you can create self-service functionality for virtually anything there is a demand for.
Digital Signage CMS for Banks, Credit Unions, and Financial Services
Engage clients and promote financial services while reducing your digital signage network's total cost of ownership.
Learn More
3. Queue management
No one likes having to take a number and wait in order to see a representative. But what's even worse is not knowing when your number will be called.
Digital signs can show how many people are already waiting for a certain type of service, and display which area a person should go to when their number comes up.
This will give clients the notice they need to complete a few quick tasks on their phone or step out for some fresh air.
4. Webshots
Being able to display real-time content from the web is extremely useful. With the Webshots feature, you can easily add charts and dashboards with financial data to your digital signage.
This can be displayed within any playlist, and in any window size you choose.
TelemetryTV also includes in-built apps that provide currency exchange rates, live stock information, live news, and more.
With these, you can provide more value to clients who come into your branches and keep them in the know while they're there.
5. Educational or entertaining content
While clients are waiting, you can display useful or entertaining content on your credit union digital signage to keep them engaged. That way, they won't get bored while waiting for their number to be called.
For educational content, content around financial literacy is a good idea. Entertaining content can be anything from live news, live sports, or content from YouTube.
You can even throw in some content from your social media channels. Then you can potentially gain interest in your social media while sharing the value you put out on the web with your in-branch clients.
6. Wayfinding maps
For your larger branches, a digital wayfinding system is an excellent way to get people oriented and help them get straight to where they want to go.
With a digital wayfinding app on an interactive touchscreen kiosk, users can search key terms to find out where to go for what they're looking for. An interactive map will highlight the quickest route.
Users can pinch and zoom, click items to see more, and discover what your branch has to offer.
7. Display critical information
Real-time alerts can pop up on any or all of your digital screens if the need for critical information arises. In the event of an emergency, the screen overrides feature displays your pre-made emergency information such as exit routes, lockdown instructions, and more.
Screen overrides can save lives in the event of an emergency.
8. Build client confidence in your brand
In this day and age, online reviews make or break banks. That's why you should display your positive reviews and client testimonials for all to see in your branches.
New clients who might be considering using your services for the first time will certainly want to hear what other people have said. So giving them this information yourself also builds credibility. It shows that you're proud of your reputation and that you have nothing to hide.
You can include social media mentions and kill two birds with one stone by showing off your positive interactions and garnering interest in your social networks.
What you need for a digital signage solution
There are three main components to a digital signage solution: the displays, the media players, and the software.
Commercial displays will provide the most longevity since they're designed specifically for extended use as signage. They can even be used outdoors. On the other end are consumer displays which are what people use in their living rooms. These aren't designed to be used as much or as long in terms of years in use as commercial screens are.
Media players are essentially the small computers that power your signage. They can use a variety of different operating systems, but the most recommended is a purpose-built digital signage OS. They run your digital signage software and connect to the web.
Digital signage software is what you use to craft, manage, and deploy your playlists. It includes integrated apps that make the whole process streamlined, from conception to deployment to renewing your content each time you want refresh it.
Use TelemetryTV's digital signage solution for your bank or credit union
In order to reap all the benefits of the methods in this article, you need the right digital signage software provider. And since you're a bank, you have unique security and management needs that most other digital signage users don't necessarily have.
That's why it's important to make sure that your digital signage solution covers everything from top to bottom.
TelemetryTV does just that. Your subscription includes selectable data regions for high performance and regulatory satisfaction, and SOC2 compliance for state of the art data protection from threats.
Not only that, when it comes to creating content, Canva integration and included templates make things simple even for new users. There's little training necessary with TelemetryTV, so you can delegate content management to people with no prior experience with a CMS (content management system).
Try TelemetryTV for your bank for free now
Sign up for a free 14-day trial run of TelemetryTV and create and deploy your first playlist. See how intuitive and user-friendly the software is before committing to anything.
You'll find that it's extremely straightforward to use, yet robust enough for experts. Virtually anyone can learn to create incredibly compelling, beautiful digital signage playlists in no time.
Don't forget to request a free demo and let one of our bank digital signage experts walk you through your best use cases step by step in video call.
Visual Communication. Everywhere.
Get started for free. No credit card required.