A Complete Guide to Digital Signage Software for Schools
Installing a digital signage solution can greatly benefit your school in several different ways. Here's everything you need in order to set one up.
WRITTEN BY: TelemetryTV, 08-24-2022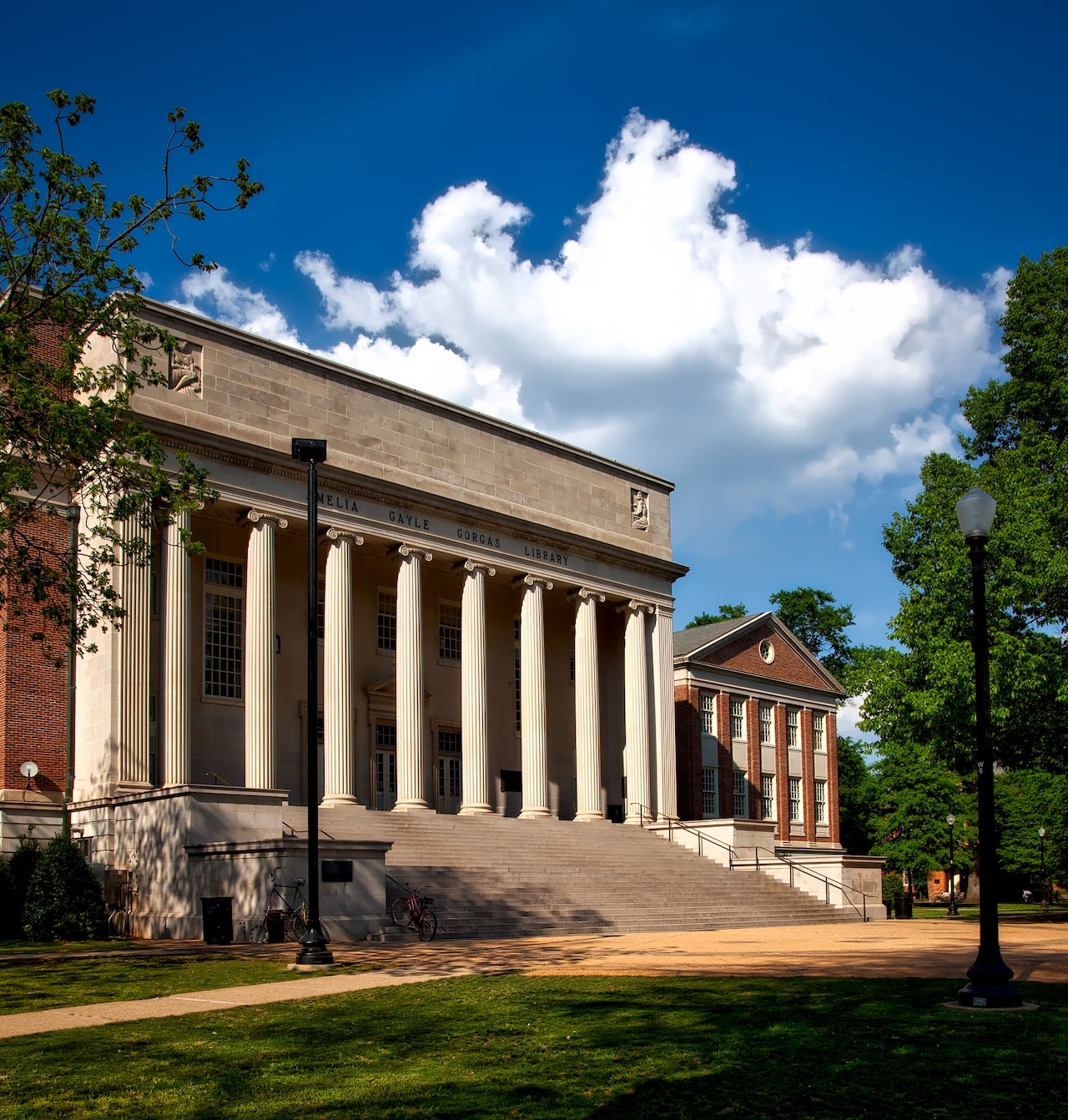 Digital signage is an excellent way to get messages across to visitors, students, and staff on your campus. Once up and running, it'll play a major role in keeping people informed and getting them from A to B.
But getting your digital signage system all set up is a process. That's why we put together this guide to help you figure it out. By the end, you'll know everything you need in order to install a digital signage system, and how to best use digital signage at your school.
How Can Your Educational Institution Use Digital Signage?
One of the greatest things about having a digital signage solution is that you can use it in so many different ways. Here are just a few of the most common use cases for school digital signage.
Digital Wayfinding Kiosks
If your institution is large or has a non-traditional layout, new students or visitors might have difficulty finding their way around. Adopting digital kiosks for people to use for guidance will keep people from getting lost and help reduce foot traffic.
With a digital kiosk, users can open up a 3D map of your building or campus and see all of the destinations they could ever want—buildings, classrooms, offices, and even restrooms. Once they select one, a map will show them the fastest route. They can even search key terms to make things easier.
Digital Bulletin Boards
Digital bulletin boards have many advantages over traditional bulletin boards, such as being managed remotely, being able to automate content with scheduling, and having templates.
With educational institutions having to constantly share new information about events, schedule changes, and more, digital signage software provides a much more robust solution than traditional bulletin boards.
Cafe and Restaurant Menu Boards
Schools with cafes and restaurants often vary their menu items. They typically also have different morning and afternoon menus. Digital signage makes updating menus as easy as possible.
Also, the digital format is dynamic, eye-catching, and enticing. So visitors are more likely to stop and potentially grab some food that they may not have otherwise.
Emergency Signage
With digital signage screen overrides, any screen can instantly be turned into an emergency sign. That way, in the event of an on-site emergency, students and staff can look to your digital signage for guidance on how to get to safety.
In worst case scenarios, this extra guidance could save lives.
Leverage Your Screens To The Max
TelemetryTV is the only digital signage software you need to drive engagement, productivity and revenue for your business.
Learn More
Choosing Your Digital Signage Hardware
When it comes to hardware, all you need for your digital signage solution to work are the media players, and the displays themselves.
Media Players
Digital signage media players are essentially small computers that provide the content that the screens display. Without them, your screens wouldn't be able to run your digital signage software unless they had media players already built into them, which is essentially what Android TVis.
To know which media player devices are the best for each use case, be sure to check out our guide to choosing the best media players for digital signage. Then, all you need to do is set up the device and you should be good to go.
But as a quick recommendation here, since we recommend using Telemetry OS—our digital signage specific operating system—we suggest choosing the MeLE Quieter2 as your media player.
That way, your purpose-built digital signage OS will come pre-loaded onto your media player. Then, all you have to do is plug and play.
You can, of course, use Chrome, Raspberry Pi, or Android devices to play your digital signage. But those will need some configuring.
When in doubt, consult our digital signage buying guide or get in touch with a device expert directly to know more.
Digital Signage Displays
The two most important things to consider when it comes to your displays are build quality and resolution. Just about any reasonably modern display (think LCD 720p screens or better) will be compatible for use with a media player and digital signage software, but you must consider the longevity of the display, and the quality of the picture.
There are two types of displays used for digital signage, your average consumer displays, and special commercial displays that are purpose-built for round-the-clock usage.
Commercial displays will last you a very long time, so although they might be a little more expensive, they're designed for the long haul. Plus, some commercial displays can actually be used outdoors.
Consumer displays are what you might find in your living room. They're not made for constant use, and can have a much shorter life-span than commercial displays.
In short, it makes sense to invest in commercial displays if you plan on buying screens. If you already have all the screens you need, it might make more sense to wait until those are in need of repairs to make the upgrade to commercial screens.
Choosing Digital Signage Software
Which digital signage software you choose will determine the ease of use and functionality of your digital signage system. Fortunately, the price of digital signage software these days is far lower than it has been in the past.
You can get excellent digital signage software according to the tier plan you need. That way you won't be paying for licenses or features you won't ever use.
And one of the best parts about today's digital signage software is that it's cloud-based, meaning anyone you want can have access to it remotely at any time. This makes adding content or making changes on the fly fast and simple.
Content management from a central location can be a gamechanger in itself if you have staff spending a lot of time updating static bulletin boards.
Next, the best digital signage software for schools will include content scheduling tools that allow you to automate your playlists as far ahead as you choose. Then, you can simply let your playlists run unless you need to jump in and make additions or changes.
Themed and holiday content can all be setup well in advance, saving time and making sure you don't forget to embody the holiday spirit on any of your screens.
TelemetryTV provides all the above features and much more. As one of the most powerful yet user-friendly digital signage software options available, TelemetryTV is an ideal choice for school digital signage—especially when you use Telemetry OS.
Then, operating your digital signage system couldn't be easier and more intuitive. Everything comes pre-installed, so there's no guesswork involved in setting it up. And, you'll have full access to the customer support you need at any point before, during, and after setup.
Telemetry Features & Apps for School Digital Signage
TelemetryTV includes all of the functionality you need to optimize your school's visual communications. It allows you to create custom apps, and provides integration for all the apps you already use.
This includes Google apps like Calendar, Sheets, Docs, and Slides. And with native support for Canva, you can create all of your content right within the app and plug it into your scheduled playlists. Telemetry's templates make things even easier, allowing you to craft new content very quickly.
The SmartRoom app shows the availability of meeting rooms or recreational areas, and allows people to book their time right there on the screen. That way there will never be time conflicts with shared facilities.
TelemetryTV's school digital signage will also allow you to do things like ensure your content is always brand compliant, and play content across multiple screens to create an impressive video wall.
Or if you want to use one screen to display several pieces of content at once, you can use the Zones feature to partition the screen.
Security Features
TelemetryTV is extra secure, so no matter how you use your account, you never have to worry about your account being at risk.
You can grant permissions for full or partial access to your digital signage software. That way, delegating tasks is safe and simple.
And TelemetryTV is SOC 2 compliant, giving it state of the art security for all data including log in credentials, files, and anything else related to your account.
Monitoring Device Status
With TelemetryTV, you can easily monitor your status of any device, letting you clearly view which devices are being used for what and where they are located. The system will also let you know if one of your devices ever goes offline by notifying you through email immediately after the problem starts.
You can view metrics that show your device's performance, and in your digital signage CMS (content management system), you can view any and all data related to your digital signage system.
Ready to Get Started with TelemetryTV?
TelemetryTV offers a comprehensive digital signage solution that you can use for your school to greatly enhance visual communications.
The result will be a campus or building where everyone is on the same page, knows where to go and how to get there, and will have the guidance needed in order to keep them safe in the event of a situation.
Start a free 14-day trial of the TelemetryTV app now and see the ease of use and robust functionality for yourself.
Request a demo totally free and we'll walk you through the best use cases for your specific campus.
Or simply get in touch with one of our experts today and we'll be glad to discuss how a digital signage solution can work for your school.
Visual Communication. Everywhere.
Get started for free. No credit card required.