How Digital Signage Improves the Learning Process for Universities
Digital signs are a major addition to any modern university. Here's how they can be used to improve the experience in your classrooms, hallways and campus.
WRITTEN BY: TelemetryTV, 02-25-2022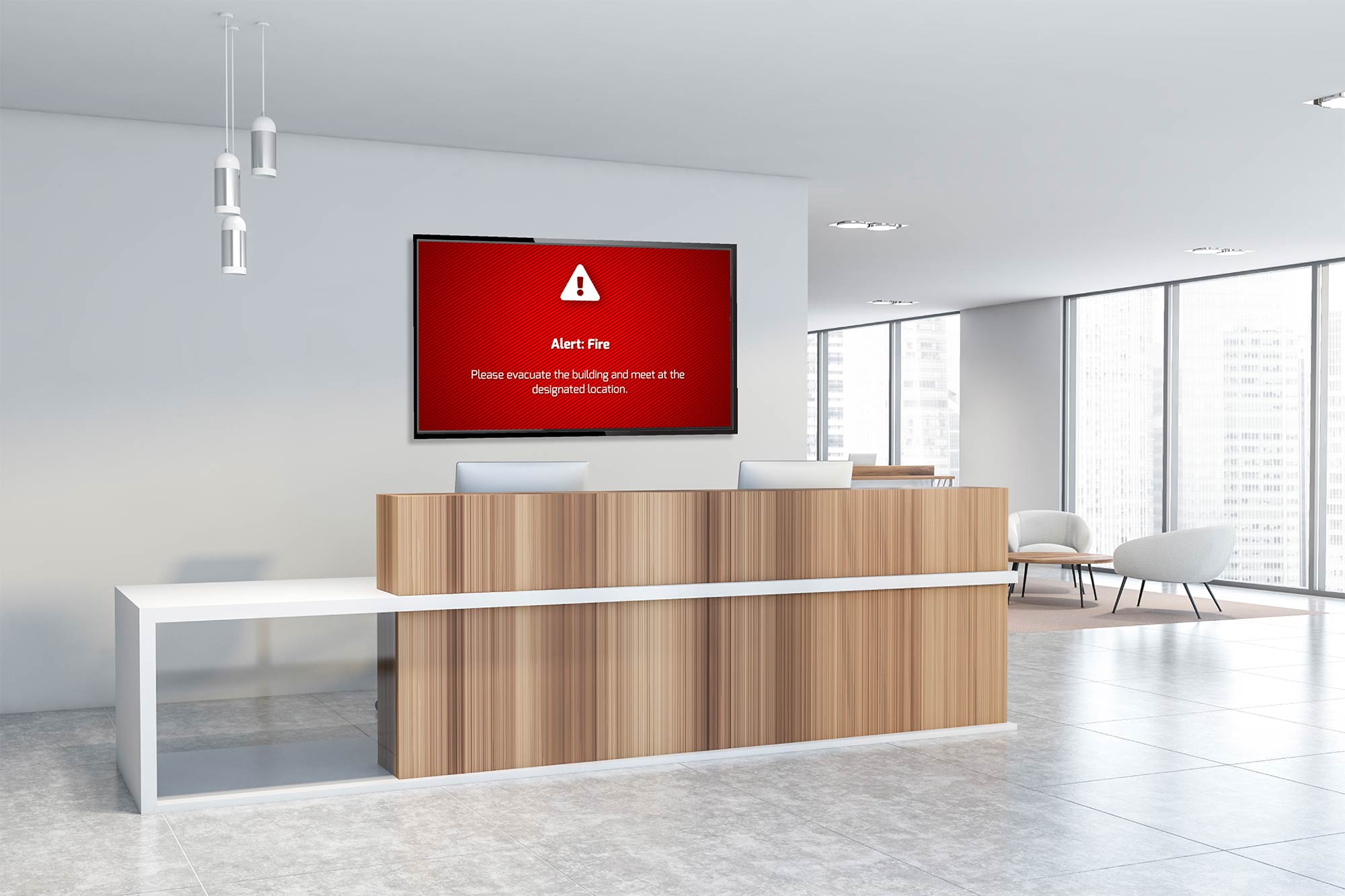 It's no secret these days that digital signage is one of the most powerful tools that any organization can use to communicate. Its highly dynamic nature provides a limitless medium to get your messaging across.
Campuses and classrooms all over the world are starting to incorporate digital signage because it goes a long way at improving the learning process for any class or subject.
Here, we'll take a look at some of the benefits of using digital signage for universities and why your campus should adopt digital signs for its classrooms ASAP.
Benefits of Digital Signage for University Classrooms

In the digital era where attention spans are shorter than ever, using the medium that people are most used to works best. People use their digital screens all day long, whether they be smart phones, tablets, or computer screens. So using the way to communicate that they're most accustomed to only makes sense.
Digital signage allows you to take advantage of this in the classroom by supplementing traditional methods (lecturing, readings from text, dry erase boards, etc) with a digital screen that can display a combination of media at a time.
PowerPoint presentations, videos, digital graphics, text— digital signs can display anything you want to add to your playlist and show during class. It can be an excellent addition to the course, regardless of the subject.
In terms of content, you can display things like class schedules, exam dates, announcements, roll call, and anything else related to your class that students need to know.
You can even use digital signage to help teach course material with premade slides and content that help explain what the teacher is talking about, such as real-world examples.
Visual learning aids like digital signs help students who tend to learn more visually. Digital signage is an excellent way to help students pay attention to and remember course material.
How Digital University Signage Helps Students

Aside from as a classroom tool, digital signs can fill a lot of other important roles around campus. Here are just a few.
Digital wayfinding for universities
Digital wayfinding kiosks allow visitors, students, and even staff to locate exactly what they're looking for in seconds using an interactive map of your campus that includes a comprehensive searchable database.
For example, if a visitor is looking for the nearest on-campus café or restaurant, they can simply type the term "coffee" into the search bar of one of your digital wayfinding kiosks.
As long as you place them at key areas where people have easy access to them, such as main intersecting pathways, area entrances, and outside of important buildings such as libraries, they'll go a long way toward reducing foot traffic and getting people to where they want to go as soon as possible.
Emergency Messaging with Digital Signage
In the event of an emergency, be it a natural disaster, on campus shooter, or any other dangerous situation, having a highly effective system of communication in place is absolutely essential.
Digital signs showing simple instructions on where to go for safety can save lives. The entire network can be set to appear automatically using digital signage overrides, with pre-made emergency content that can be activated in seconds.
Digital Bulletin Boards
Making announcements couldn't be easier than with digital signage. All you have do to is create a quick slide and add it to your digital bulletin board playlist. This can be sent to one or multiple screens, and will appear and stop appearing in your content according to the days you select.
Making adjustments is super easy and can be done on the fly by simply logging into your cloud-based CMS through any device with a browser.
ADA Compliance
Digital signage can also be a great tool to help universities fulfill ADA requirements for students with disabilities. Hearing impaired students will be able to view course material bright and bold in their classroom's digital signage.
Even students who don't necessarily require this helpful addition can benefit from it.
TelemetryTV is the Ideal Solution for University Digital Signage
With the TelemetryTV app, you'll have all of the functionality and flexibility that you need to use digital signage for university classrooms. You can also have full access to our app library, where you'll be able to leverage and streamline a slew of highly useful apps.
Events, Notice, and SmartRoom are just some of the versatile apps that you can use to take full advantage of your on-campus digital screens.
Get Started Now with Digital Signage for Universities
Put simply, TelemetryTV is so useful and intuitive that you'd be making a mistake not to use it on your campus.
Whether it's in classrooms to help professors teach their class material, in lunchrooms with digital menu boards, in hallways and common areas, or anywhere else, digital signage can effectively cover just about any form of campus communication needed.
Sign up for a free trial of the TelemetryTV app now and see for yourself how easy to use and dynamic it is.
Visual Communication. Everywhere.
Get started for free. No credit card required.